InnerTuba with musical groups and bands…..
This video is a recording of a first perormance, back in 2014. The very fine Flookburgh Band, from Cumbria, NW England, accompanied InnerTuba, in John Iveson's fabulous arrangement for British style brass band, of Joni Mitchell's "A case of you". John conducted his band. The arrangement is dedicated to Karin Prior. Enjoy !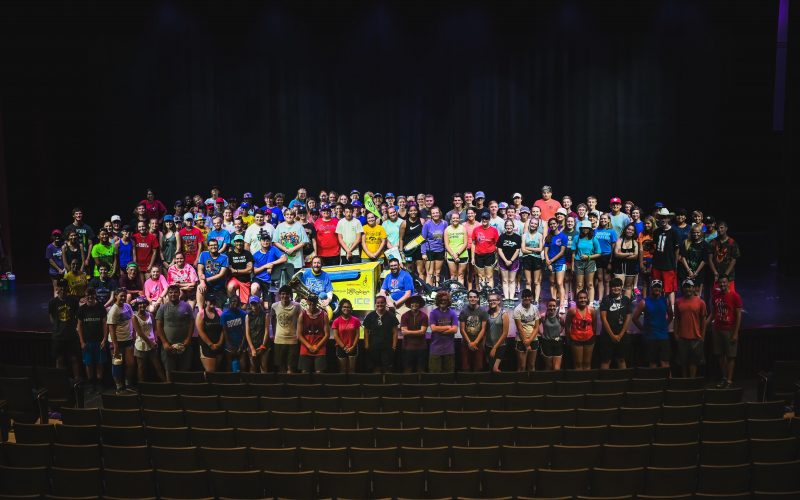 InnerTuba has a growing repertoire of original music, much of it written for and dedicated to the project. During tours, I can team up with, rehearse, perform and possibly even record with all sorts of combinations….
During the proposed Innertuba Mississippi River Tour, I'm particularly keen to link up with the many Community Concert Bands, and the less commonly found British Style Brass Bands all along the route.
In 2019 during the Midwest USA Tour I had the pleasure of rehearsing and performing with, among others:
Loud Mouth Brass, based in Minnesota, tour and perform across the Midwest USA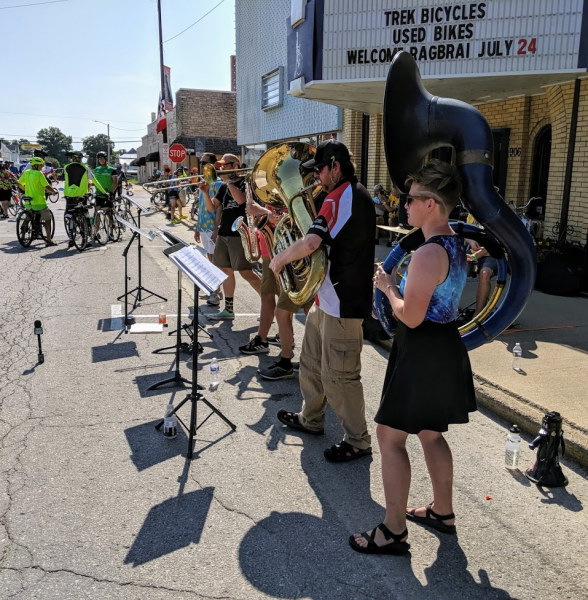 Jon Hodkin's Inner Tuba project was a joy to collaborate with. Playing with him during Iowa's RAGBRAI event in front of thousands of bicyclists was a blast. Adding his bass notes to our original compositions made our music-making even more joyous, and his tuba-hauling bicycle rig was an inspiration for all of us. Loud Mouth Brass was lucky to collaborate with such a talented and dedicated musician, and we look forward to having the opportunity again. We'd highly recommend him to audiences and performing groups alike. John Sievers, co founder and trombonist, Loud Mouth Brass.
The Rochester Community Band, Minnesota, USA
"The Rochester Community Band greatly enjoyed having Jon Hodkin has our guest tuba soloist this past August! Jon's interaction with the band and the audience was so enjoyable, fun and educational! Jon performed two excellent pieces with the community band, both written for InnerTuba! He also shared about his journey, cycling and music making. His sound is superb and the audience was immediately engaged and extremely receptive. I would highly encourage any group to work with Jon. Not only is he an outstanding solo tubist, he is kind, organized and a true joy to work with. The energy in the room during the performance was so positive and the event was truly a highlight for the The Rochester Community Band. The Rochester Community Band is hopeful to have him back in the near future! Jon showcases his care for others so well during his performances and speaking". Tony Boldt, Musical Director of The Rochester Community Band, Minnesota, USA
The Big River Brass Band, Quad Cities Area, Iowa/Illinois, USA
"It was our pleasure to meet and host our new friend InnerTuba Jon Hodkin in summer 2019, in the Iowa/Illinois Quad Cities Area as he was pedaling through town after participating in The Register's Annual Great Bicycle Ride across Iowa. Jon shared 2 pieces of music with our brass band during an open rehearsal. The members of the Big River Brass Band really enjoyed working with Jon and learning some of his story. It was a pleasure meeting him, and we hope to meet again, perhaps as a visiting artist in concert". Phyliss and Jerry Miller, General Manager and co-founder, Big River Brass Band, Quad Cities, Illinois, USA.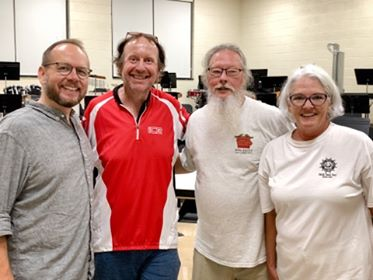 It might be fun to get together with these combos too…..
Innertuba duets with other tuba players
InnerTuba with piano accompanists…..
InnerTuba with String Orchestra…..
InnerTuba with ….. What have you ?!……
If you're a musician, and especially a High School or Community Band Director, and are based along the

InnerTuba Mississippi River Tour

route, then

get in touch

today !