First, a couple of quotes from pupils, going way back to the year 2000…
"I enjoyed it because I have a bike myself and thought that I could do it myself one day. It also encouraged me to ride for the rest of my life". Christian Miles.
"Dear Mr Tuba Player. Just a short letter to thank you very much for your performance. I enjoyed it thoroughly. I don't think I will experiment with my skills quite to your depth, but I think its great that you are doing something you love and that you have gone out there and done what you wanted to do. Good luck for the future. Thanks again" Emma Wyld (Tuba player).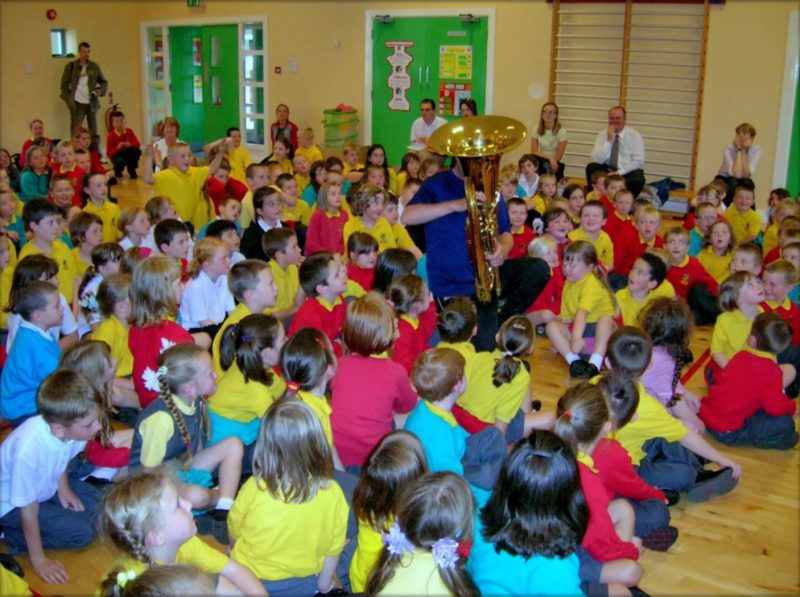 …. and this was sent to me, completely out of the blue, in early 2020…..
When I was at primary school at Kilmartin in Argyll. I remember you coming round and giving the school a recital. I remember you cycling around the playground and we all went crazy for you!
I just wanted to say that you inspired me when I was only 10 yrs old then I went on to play tuba and I'm now in my 2nd year at the Royal Conservatoire of Scotland. I'm the Scottish solo champion, Principal Tuba of the National Youth Orchestra of Scotland, the National Youth Brass Band of Scotland and the Principal Tuba of the European Youth Brass Band.
I've taken part in SO many things to do with music and love playing the tuba and I put it all down to you! Inspiring me and many others! Hope you're well. Gavin Johnson (Tuba player).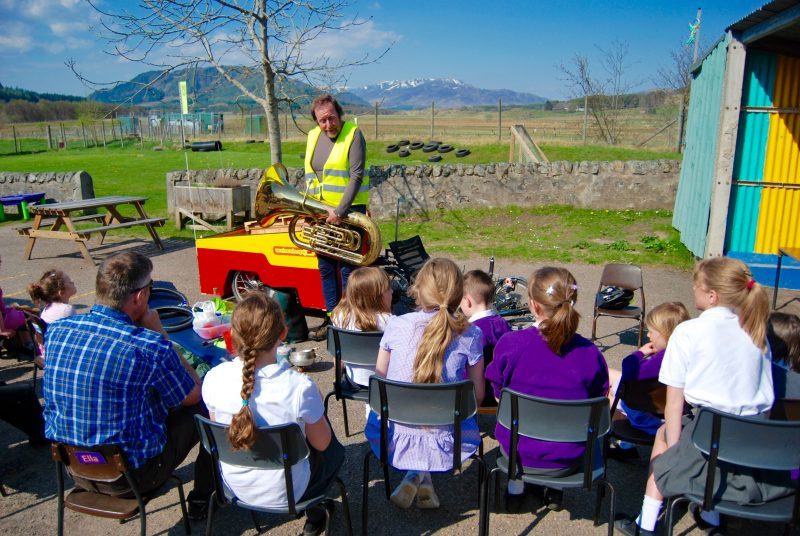 InnerTuba has a good deal of experience in performing for children, in their schools. School presentations are typically pitched at:
Pre school / Nursery children
5 – 8 year olds
8 – 13 year olds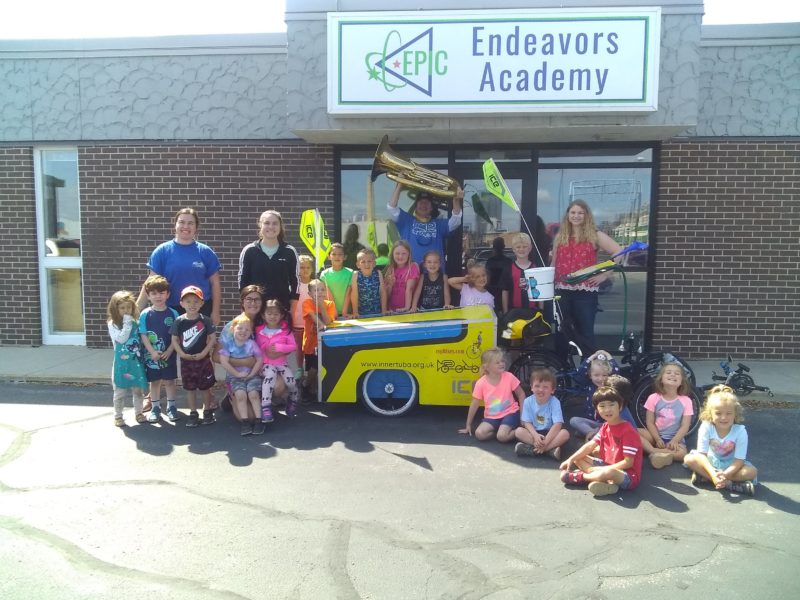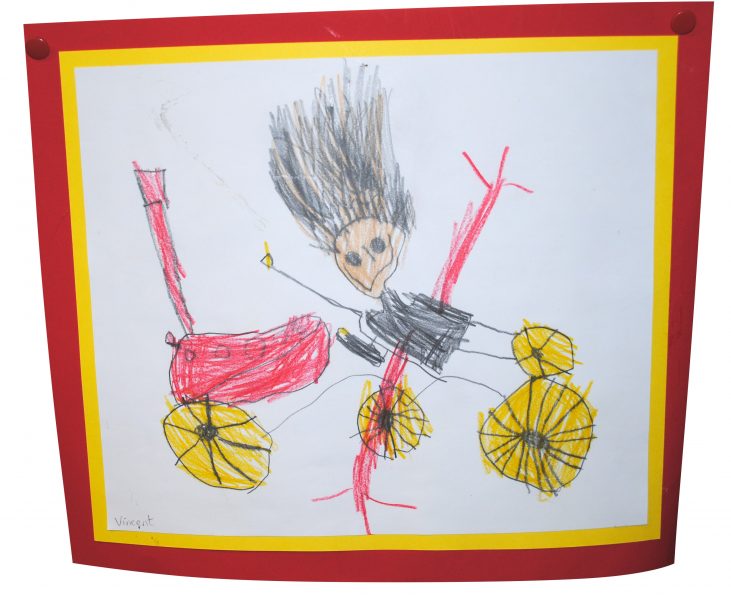 When InnerTuba is in schools, engaged pupils and teachers listen, participate and ask questions. It is, time and again the range of questions posed which indicates their (sometimes surprisingly astute) insight into the very broad nature of InnerTuba, – just what it is that I have pedalled to their school.
In turn, InnerTuba has fine tuned presentations with teachers' core "reason for being" in mind – that their pupils learn – and enjoy learning.
InnerTuba has gathered positive feedback from many schools. They like Its capacity to present core and secondary curricula subjects in a woven, seamless way.
Over half of an InnerTuba visit is devoted to Music. I am principally an experienced tuba player, and love my instrument. There's really no substitute for live, performances of contrasting musical genres, ancient and modern.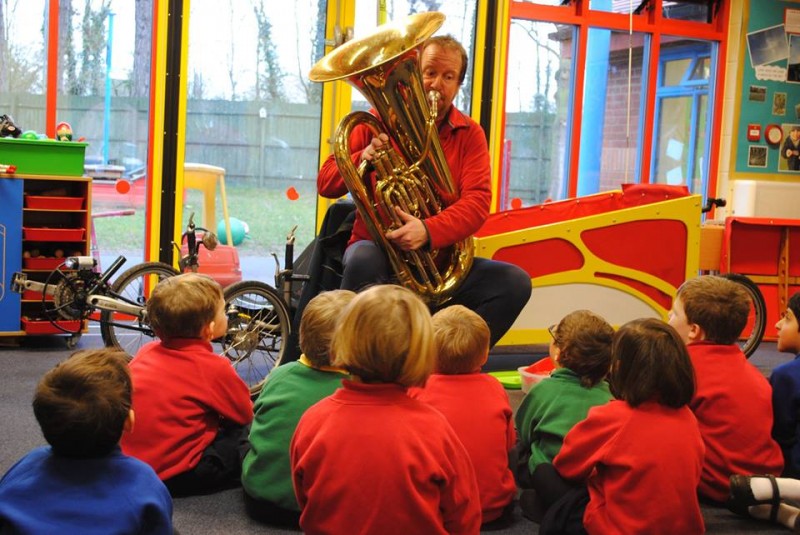 The remaining subjects are all addressed by association with those musical themes – and through my love of my mode of transport – long distance, self supported cycle touring !
With that package, it's difficult not to enhance previous investment in a child's learning and development. InnerTuba brings real life meaning to:
Maths, English, History, Geography, Physical Fitness, Nutrition, Weather Patterns, sustainable transport, Computing, IT and Social Media Skills, Engineering Design and Construction, Cycling and Walking Road Safety, Project Planning, and more…
All these build to those immeasurable, Inspirational "I wanna do that!" moments.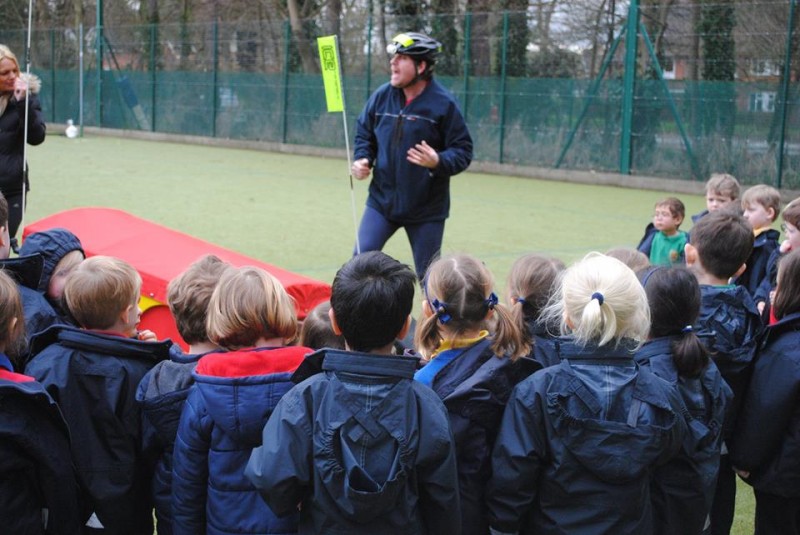 InnerTuba works best with a whole day visit to a school. Sessions with Nursery aged children are quite short – around 40 minutes is about right. Performances to the older groups are around 2 hours each – including breaks. Weather permitting, an outdoor TubaTrike "in action" session works well too. Each visit is fine tuned, usually during advance phonecalls, to be sure to meet the specific needs of the staff and children at your school.
Some testimonials from education professionals…….
"Our work in schools promotes active and sustainable travel options to older primary school pupils and their broader family groups. We deliver lively one-hour in-class educational workshop sessions that compliment elements in the Scottish Government's Curriculum for Excellence to P4 – P7 (7 – 11 years) pupil groups. We tend to work on behalf of local authorities or government agencies.
For us, harder to reach age groups tend to be very young pupils, P1 – P3 (4 -7 years) groups as these pupils have not yet developed the reasoning and discussion skills that form the delivery approach use in our workshop sessions. This is where Jon's skills were appropriate and Jon is able to take the information we want to pass on, and deliver it in a form that very young pupils can understand and appreciate.
As well as the pleasure young pupils take from Jon's presentations teaching staff are universally pleased at what he delivers and are always very positive and pleasantly surprised at the session content. The younger pupils are enchanted by Jon's show, learn a lot and are unlikely to have seen anything like his show elsewhere.
Jon is also very flexible in how he can adapt his show to the limited circumstances or spaces he may be working in.
We have used Jon for the past two years and would have no hesitation in using him again on similar programmes.
Finally, Jon is ALWAYS highly punctual, arriving before anyone else and this is a blessing when you are involved in delivering a project involving all classes in a single school on a single day. He arrives on time, can set his equipment up with minimal external staff input and can work unsupervised until his session is ready for pupils." Gary Cummins, Senior Consultant, SYSTRA Scotland. June 2017.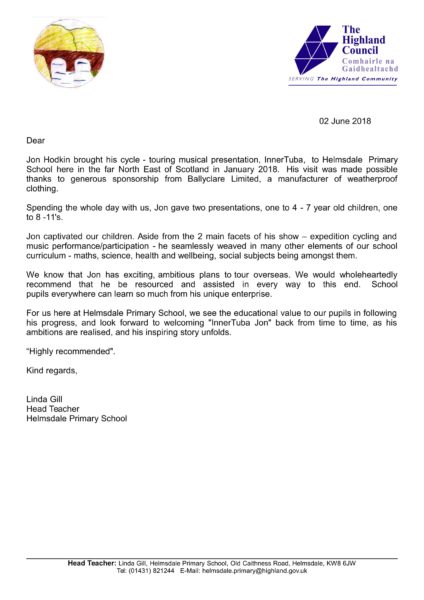 Linda Gill, former Head Teacher at Helmsdale Primary School, Sutherland, Scotland.
"A big thank you to Jon the 'Tuba Man' for bringing such a unique and fun experience to our children and staff, we can't wait to have you back again in the near future!" Warwick Preparatory School, January 2015.
"He engaged well with the children and held their interest for the entire morning. He was polite and friendly and understood the way a school works. It was suitable and enjoyed by all our children from Reception to year 6 and they were all able to get something out of the morning". School feedback via Isle of Man Arts Council, 2014.
You can go here to read more endorsements.