InnerTuba will be touring in Iowa USA during July and August 2019, thanks to the generosity of these tour supporters.
I'm delighted to offer performances to all sorts of people in all sorts of community settings everywhere I pedal to. So, let's say that:-
you organize activities at a children's hospital or summer camp or you're a manager of a hostel for homeless people, or you run activities an older people's home, or you organize a support group for adults with learning disabilities, or you involved in a cycling club or you support folk in prison or or or (you get the idea !) – Here's some information to help you decide if an InnerTuba performance is right for your people at your venue….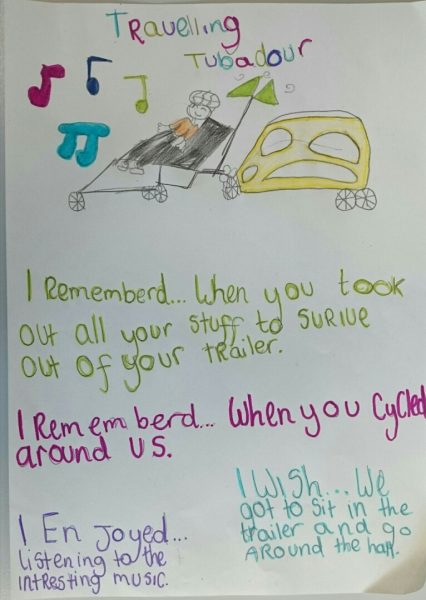 Iowa tour shows will be offered free of charge to venues. However, if you like what I do, I will encourage you to consider donating to The Iowa Tour designated charity.
All I need from the venue is a performance space accessible to and big enough to accommodate the trike, trailer and your audience – however small in number that might be. If you're room is ground floor and wheelchair friendly, there's a very high chance I can get in. The show is entirely acoustic, no PA or power supply needed. If it's sunny and quite quiet we can gather outside too.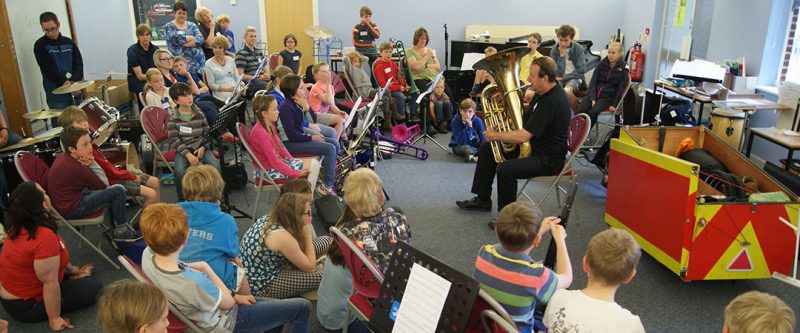 shows can be anywhere from 10 minutes to over an hour, depending on the preferences (and attention span) of audiences members.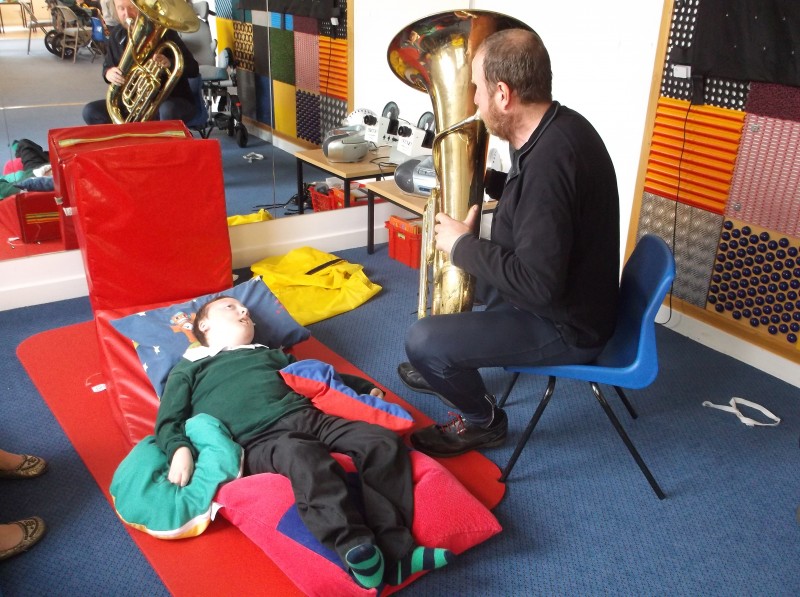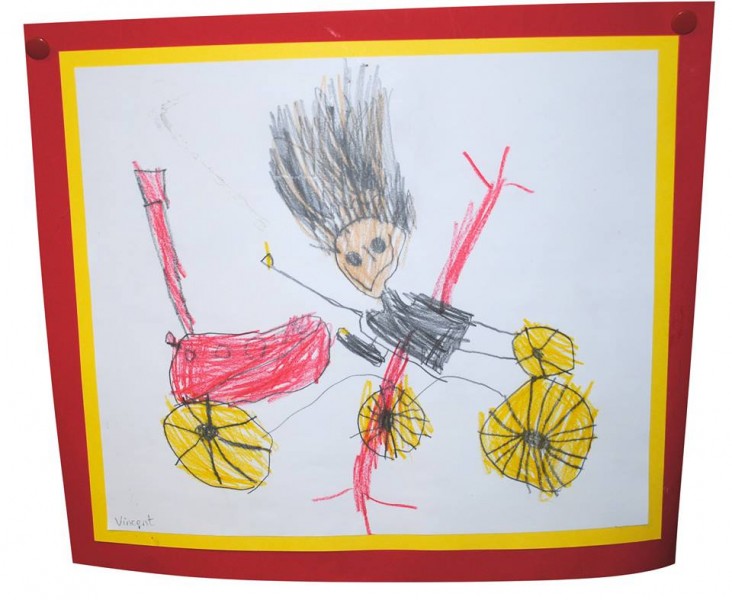 "I enjoyed it because I have a bike myself and thought that I could do it myself one day. It also encouraged me to ride for the rest of my life". Christian Miles.
"Dear Mr Tuba Player. Just a short letter to thank you very much for your performance. I enjoyed it thoroughly. I don't think I will experiment with my skills quite to your depth, but I think its great that you are doing something you love and that you have gone out there and done what you wanted to do. Good luck for the future. Thanks again" Emma Wyld (Tuba player).