Here's me celebrating the roll out of the new trailer, with its designer and co builder Steve Foster of 4WV Design…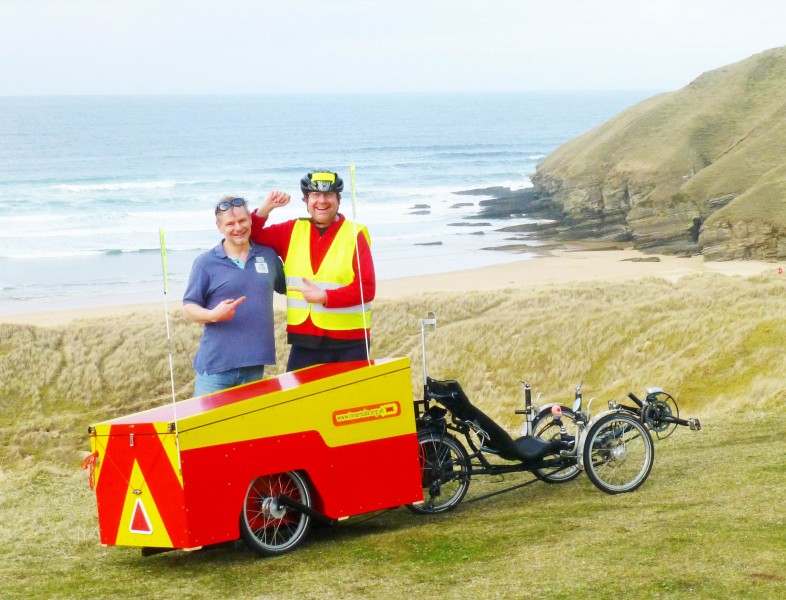 after trialling it up and down a few hills….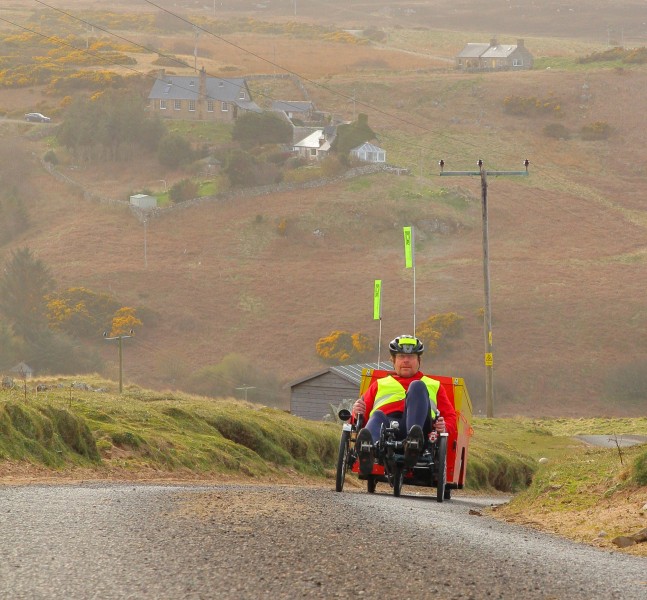 … where the bespoke head operated trailer braking system proved effective in its aim of giving positive stopping power….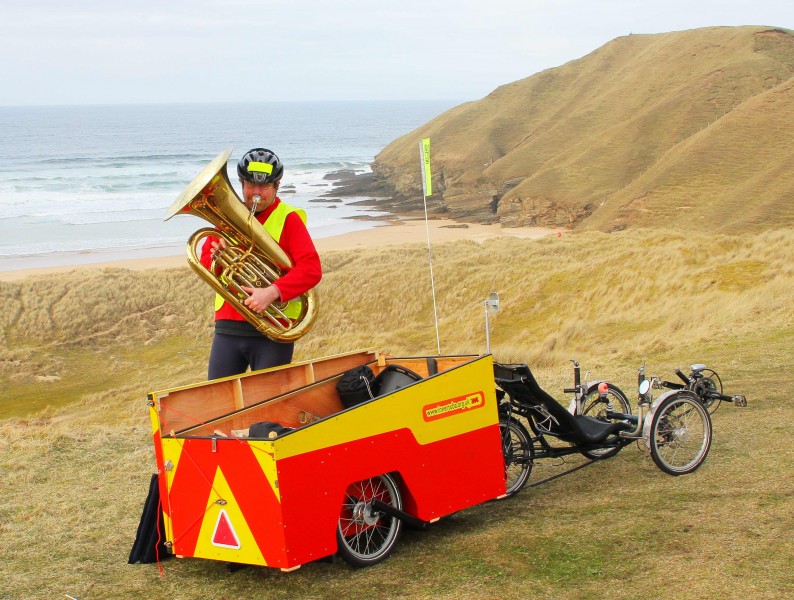 …before opening the lid for a  windswept coastal tune or two ! Thanks to Janee Foster for these great images.
The trailer goes into touring service very soon – keep visiting to follow the journey South.