The new chassis has been road tested and found to need some modifications to improve ground clearances.These are ongoing just now.
We are also working on ways to reduce its weight further.  When alterations are complete the chassis will be road tested over many miles before commencing with the build of a new expedition body.
In the meantime a new body is under construction for use with the original trailer chassis, pictured below: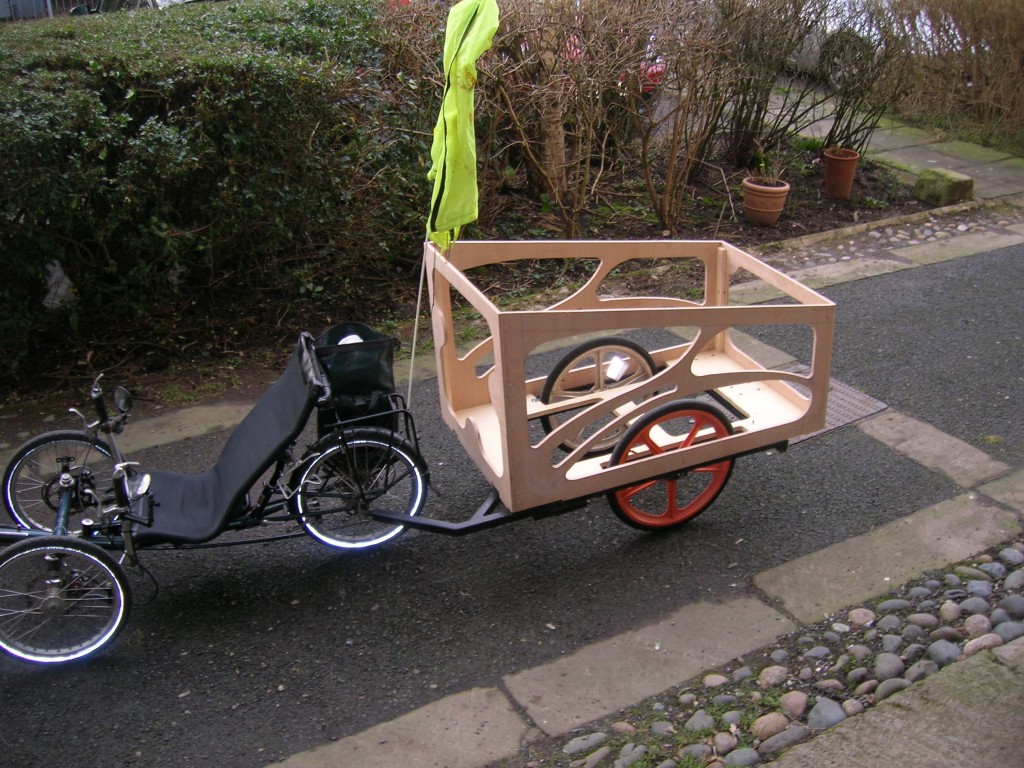 This "work in progress" body has been made from plywood.  The cutaways reduce weight whilst the remaining material provides significant structural strength.  The body will be weatherproofed using a combination of Correx and weatherproof fabric.
Many thanks to Bob Deegan of www.deeganharpsichords.com, Lancaster, England for his help with this.
The overall  idea is that at any given time there will be one working TubaTrailer, with the other in "R and D" in preparation for the big one – the InnerTuba TransCanada Tour.  It also means that, when both are complete and  tour- ready,  if one becomes damaged, the spare can be packed up and ready to ship to wherever it is needed.