No sooner has the TubaTrike and TubaTrailer returned from Eccles, it's time to strip it down again in preparation for the upcoming long haul through Scotland…..
Whilst I have been away on the Mini-Tour to Eccles, Mark Edmundson of Kudos Showers  has been busy building this new all plastic lid, which replaces the slightly leaky, not really weatherproof material one – both are pictured below.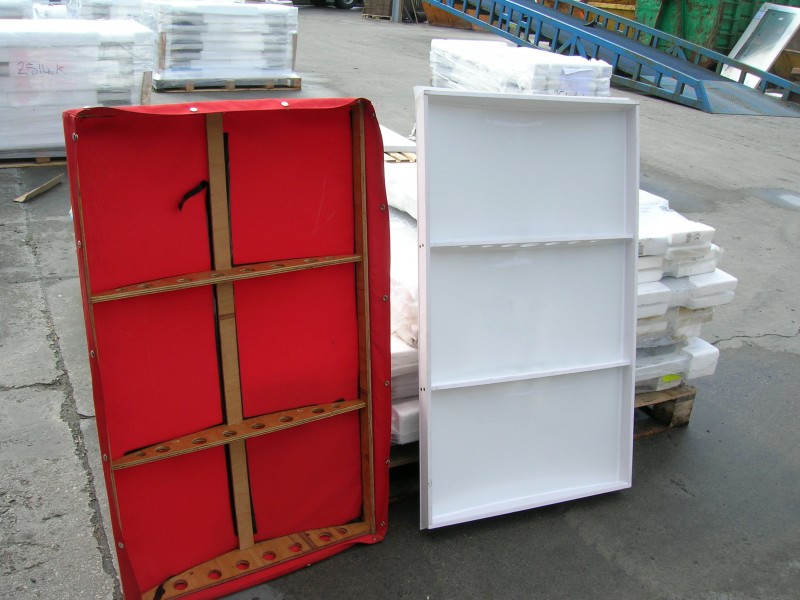 The body will this week be "tanked out" to a totally watertight spec, using very lightweight 2mm ABS plastic sheet – again replacing the leaky material inner. It's pictured ready to start here in one of Kudos Shower's vast factory buildings…. Nice work Mark – appreciated.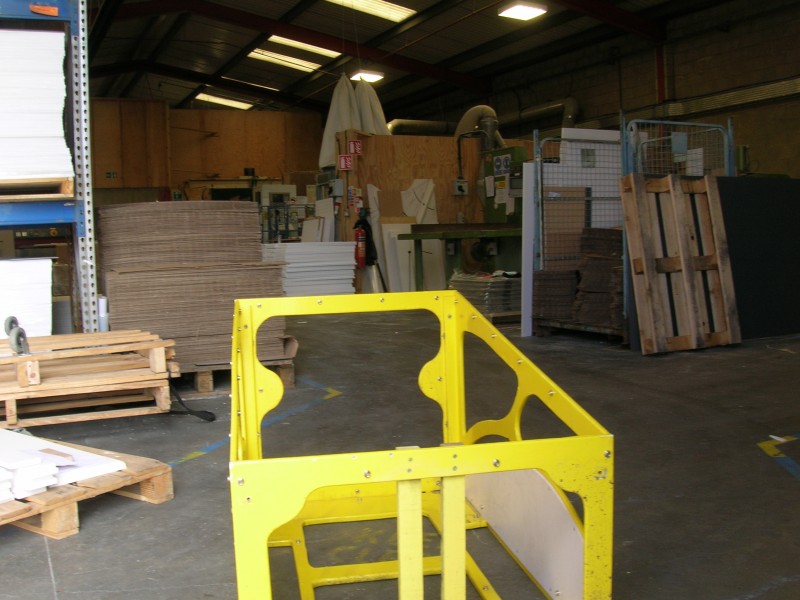 The chassis – designed by Nick Lobnitz of Carry Freedom, and built by Colin Stones of Bike Repairs Lancaster – has proven its reliability in several hundred miles of track and road trials now. It is superb, so it's time to remove the surface rust and paint it.  Starting tomorrow….