Following a lovely morning performing at Hythehill Primary School, I rolled down to Shore Road, Lossiemouth to meet up with Bike Revolution at their Outfit Moray HQ…. The overall aim of Outfit Moray is charitable; it provides opportunities for people of all backgrounds to engage in outdoor activity…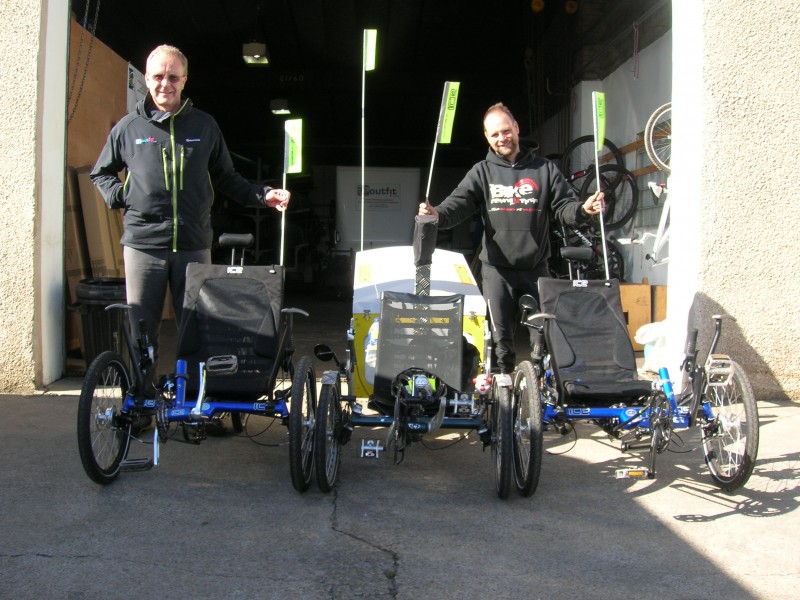 Outfit Moray's Chief Exec Ian Rideout pictured with Bike Revolution mechanic Stewart Evans, squeezing my ICE Mini between their 2 ICE Adventures. They use these trikes to give seasoned and beginner cyclists the chance to try out the joys of recumbent tricycling.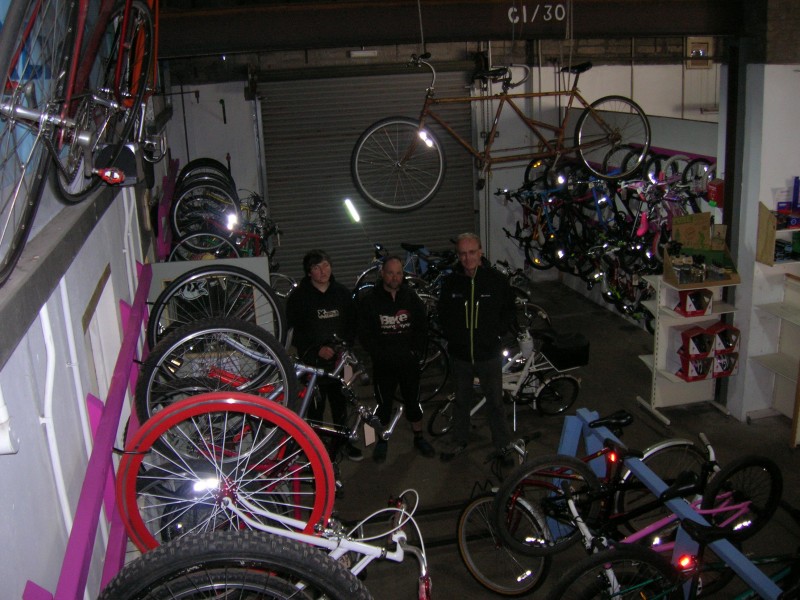 .. and here Ian and Stewart are joined by fellow mechanic Wayne Reid, in their bike sales area. All of these bikes are second hand refurbished, and many have been saved from the waste of early abandonment…. profits from sales get ploughed back into the charity – a true social enterprise !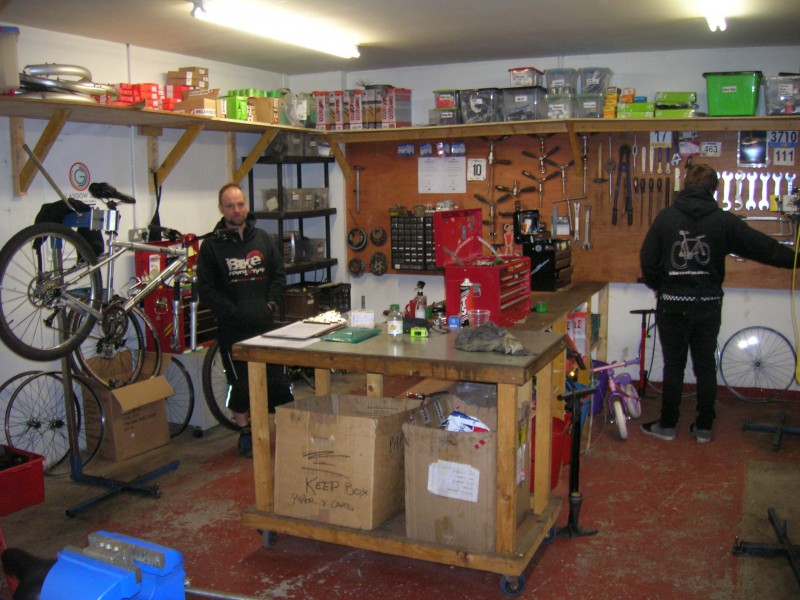 Busy in their well equipped workshops….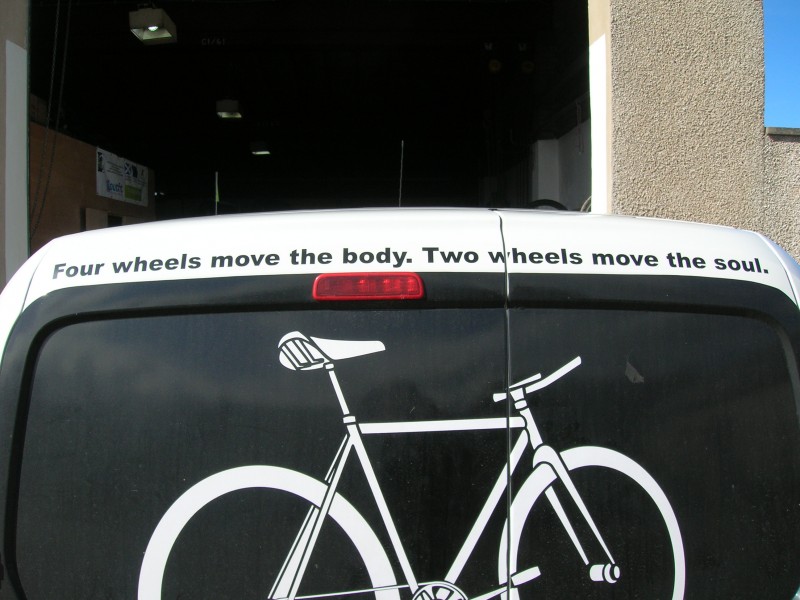 … and the meaning behind what they do – good use of the back of their van !
InnerTuba and Outfit Moray will be holding a celebratory event in Lossiemouth at their HQ on SATURDAY 27th JUNE. Details to follow but expect Tubas, Tricycles, Bike and Trike try outs, lecture demonstrations  – maybe even a seaside BBQ!  Put the date in your diary – we'll keep you posted !