InnerTuba will begin a major tour in Spring thanks to an invitation from Moray  Council, Scotland to take up a 6 week "Residency" there.  Moray is marked in red on this map of Scotland: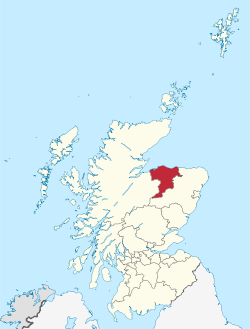 Beginning on 18th May the TubaTrike and TubaTrailer will be seen pedalling to and performing at many of Moray's 50 + schools.
There will also be time to offer performances to Moray's residential homes,  day centres and other community facilities… We may even organise some joint performances with musicians and bands, and joint cycle rides with cycling groups based in and around the district.
Pat Douglass, Moray's Sustainable Travel Officer is keen to showcase InnerTuba both for its musical attributes, and as an eyecatching example of how cycling can be enjoyed – both for work and leisure – along Moray's network of small roads.
Moray's initiative opens opportunities for InnerTuba to cycle extensively through Scotland – pedalling to and from the residency.  If you have ideas for InnerTuba to perform in your locale, anywhere on the Scottish Mainland  – Get in contact now ! 
I'm currently pouring over maps to decide upon a route which will take in several hundreds of miles, will  allow me to engage with cycling and musical groups en route, and will take InnerTuba through some of Scotland's most stunning scenery.
 Watch this space to see how the itinerary unfolds…… Meantime, thank you Moray Council for your invite – see you in May !