"The boys that were inside your tuba…… count the legs… yes there is a head totally missing…. were obviously intrigued by the sound and the vibrations. Working with our smaller group I am sure was much more beneficial for the children. They all got time to experience the different sounds and vibrations.. a unique experience for them.  Thank you so much"…..  

In a small corner of Greenwards Primary School,  Elgin, can be found the very fine Green Area.  This is where those pupils with additional learning and support needs spend some or all of their schooltime. Margaret,  (quoted in italics throughout this post) Lindy and others form a highly skilled and experienced staff team. They deliver a bespoke bundle of support to each of the children –  who in turn present with very wide-ranging physical, behavioural  and emotional needs. 

 "…yes they were tired as it was so near the end of term but they still enjoyed it and you handled our set up very sensitively"….   
Enjoy the holidays – tiredness knows no boundaries – dedicated staff and pupils alike ! I really hope that the plans for the area to be equipped with a full room coverage tracking hoist system come to fruition soon. Such an install would make a huge difference to your daily work.  It would be great to return and see that in place sometime….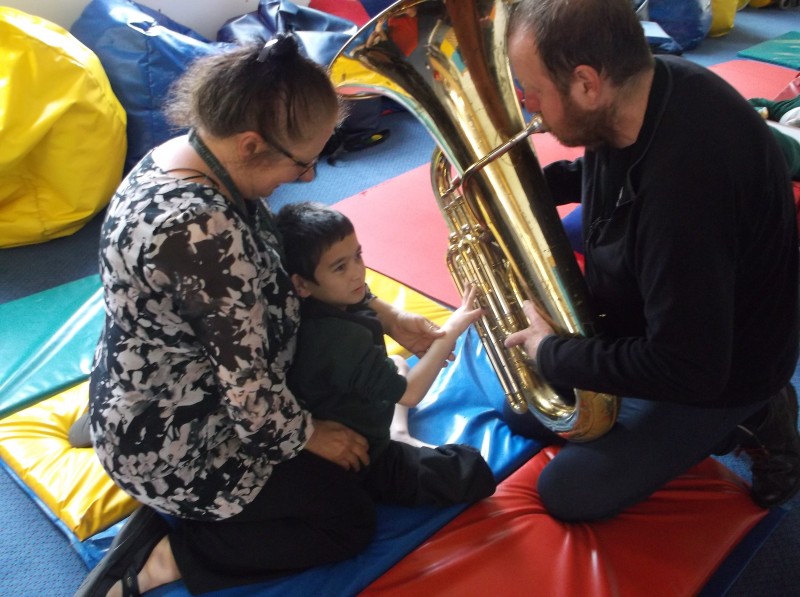 "The children really enjoyed your visit and it was lovely to see their reactions"….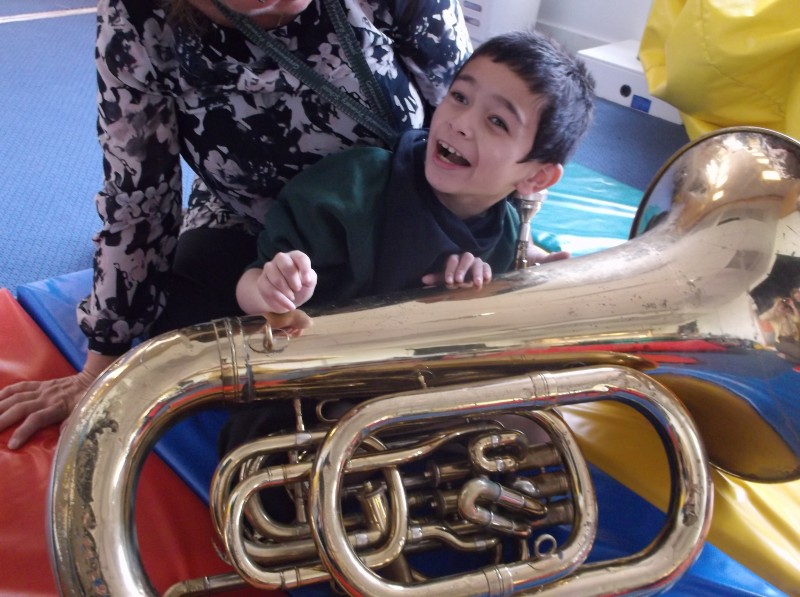 I always enjoy playing my tuba for these kind of people.  There seems something captivating about its sight and sound(s) – those low frequency rich and full vibrations –  certainly engage,  and can elicit positive, sometimes profound responses from folk….. there is somethin' about that bass…… 
"If you are in the area again please let us know as a repeat visit would be lovely".