…. which slowed things up somewhat on the 140 mile pedal through the Scottish Highlands from Thurso to Inverness….
'Twas a case of head down, try to keep warm and be grateful for help from folk who, en route, offered to let me stay in barns and caravans – thanks Bruce in Strathy, and Jamie in Bettyhill – to avoid the worst of the unseasonal blizzards and high winds. It was a blessing that the new TubaTrailer took straightaway to the challenges of these poor conditions.  It almost seemed to enjoy the ice, snow and high winds !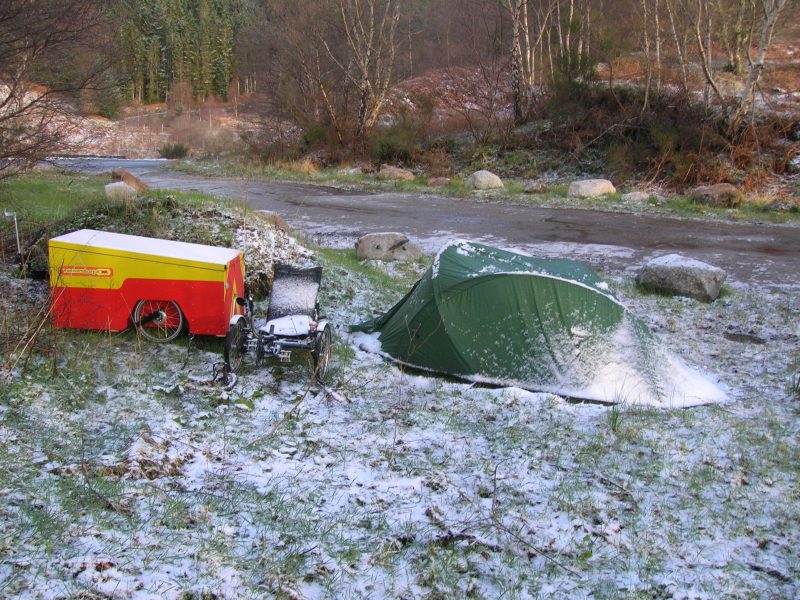 It was good of Graham Jepps, a fellow musician, to raise my morale by joining me for the last 30 miles into Inverness.  He brought some sunshine with him….
Taking a breather before pedalling further South direction Land's End….