For many just the mention of Sturmey Archer (SA) brings to mind distant memories of proud, youthful bicycling adventures. Here at Bike Revolution I came upon a few examples of SA products, from the ancient to the very modern….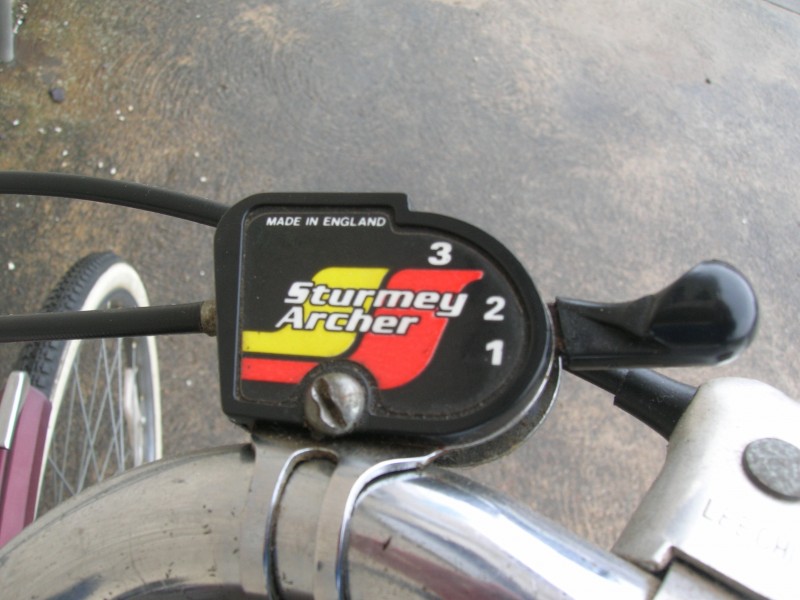 A recent example of the 3 speed controller… aboard this reconditioned Raleigh Cameo – yours for £190 ! (you get the bike thrown in).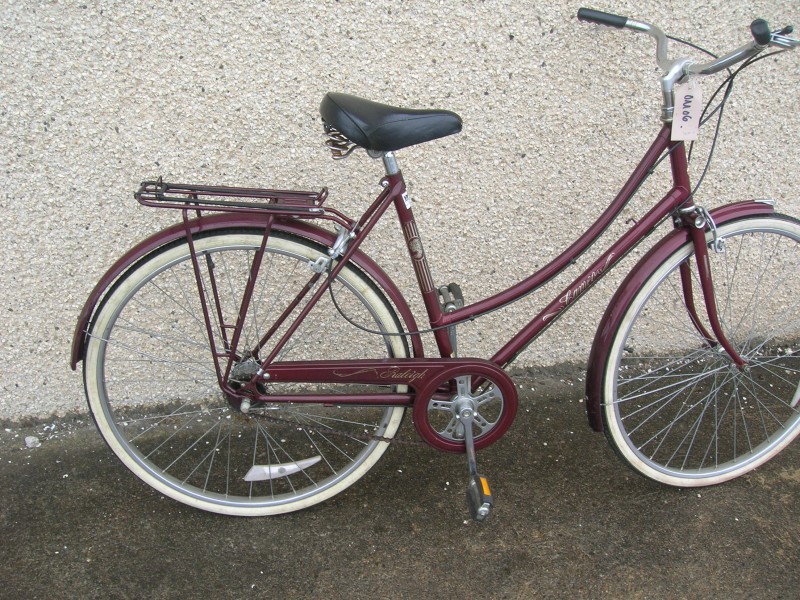 This I found on an exhibit tandem, combined Sturmey rear hubgears and drumbrake: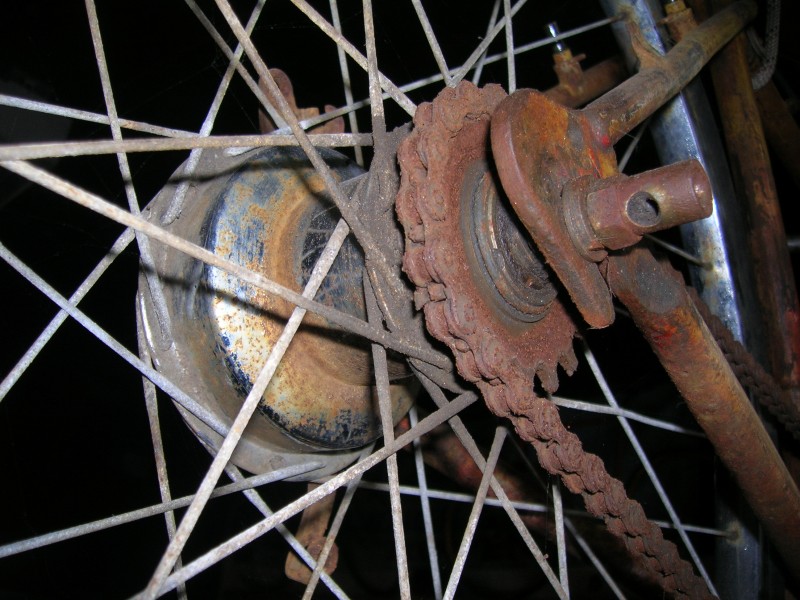 ….and how about this setup on a used but not abused Mk3 Moulton….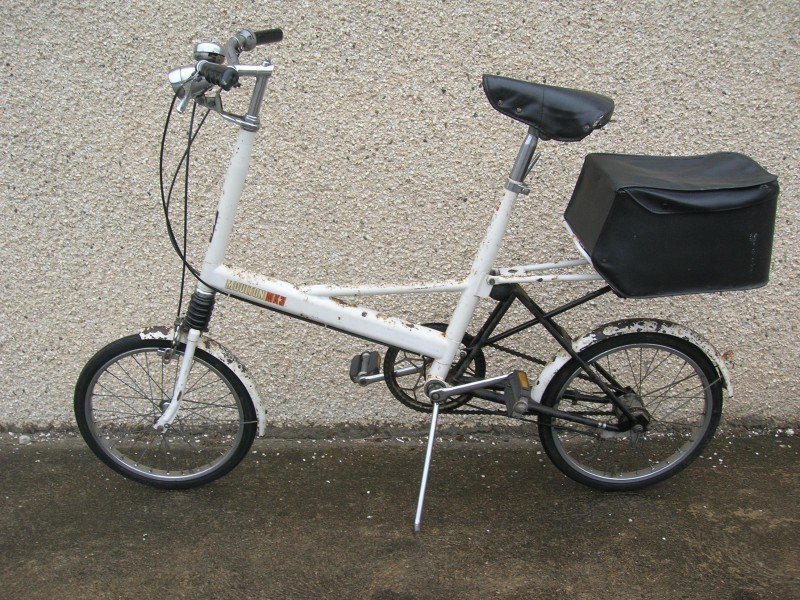 Twistgrip SA gearchangers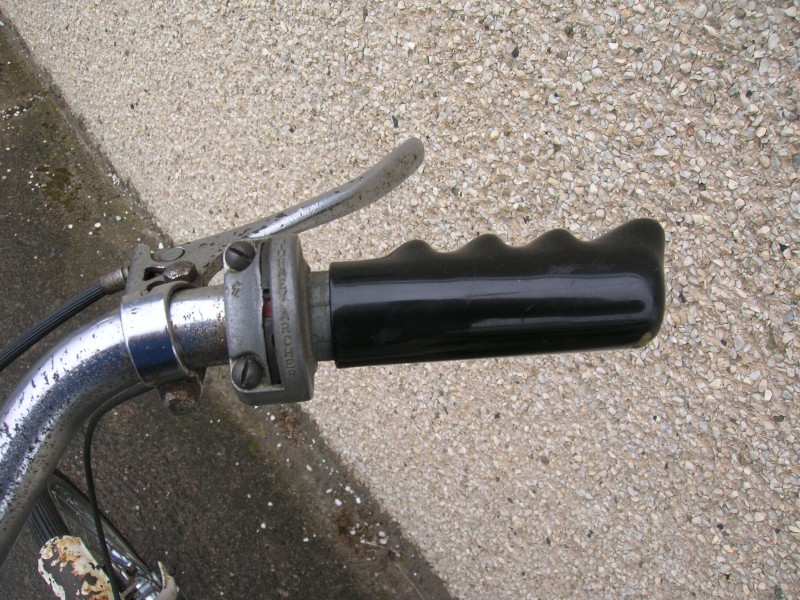 To the 3 speed SA rear hub…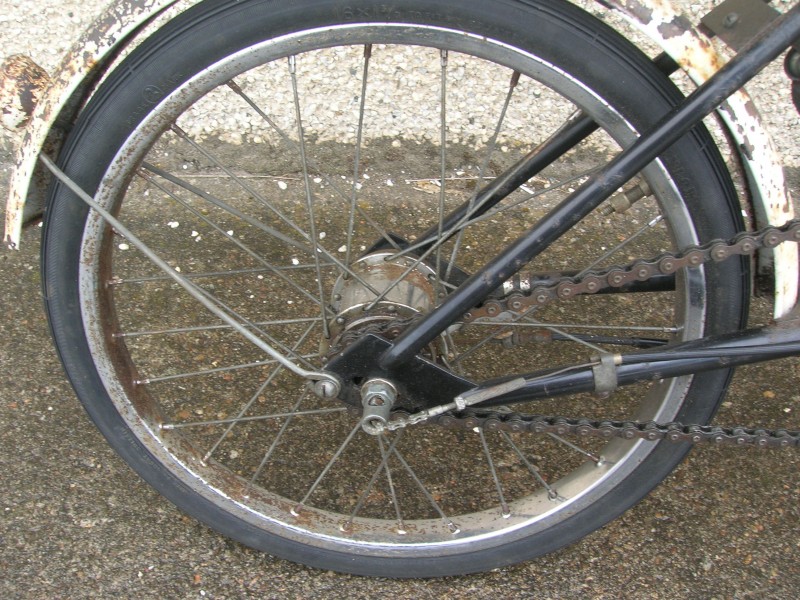 Here ICE Trikes bring us bang up to date with these Sturmey Archer X SD front stub axle drum brake hubs….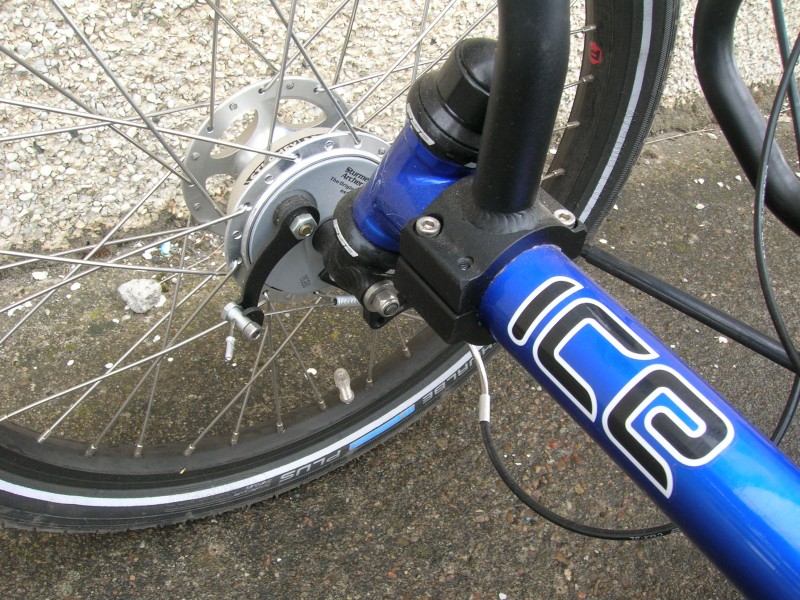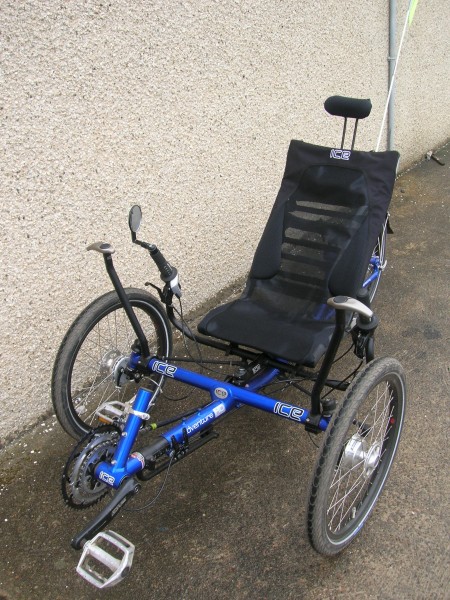 …. such variety, but is it a first for Sturmey Archer products to be used in a TubaTrailer ? Here at InnerTuba, we believe so ! …. Read on for an innovative solution to a big problem…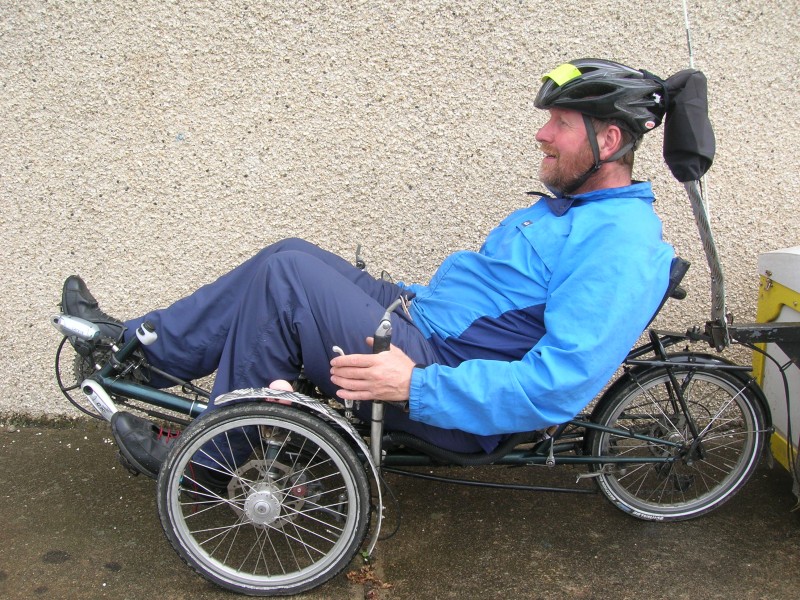 The entire InnerTuba Rig is heavy – it's been a longheld ambition to introduce an independent braking system to the trailer.  Here (above) is me sitting comfortably with the trailer brakes off….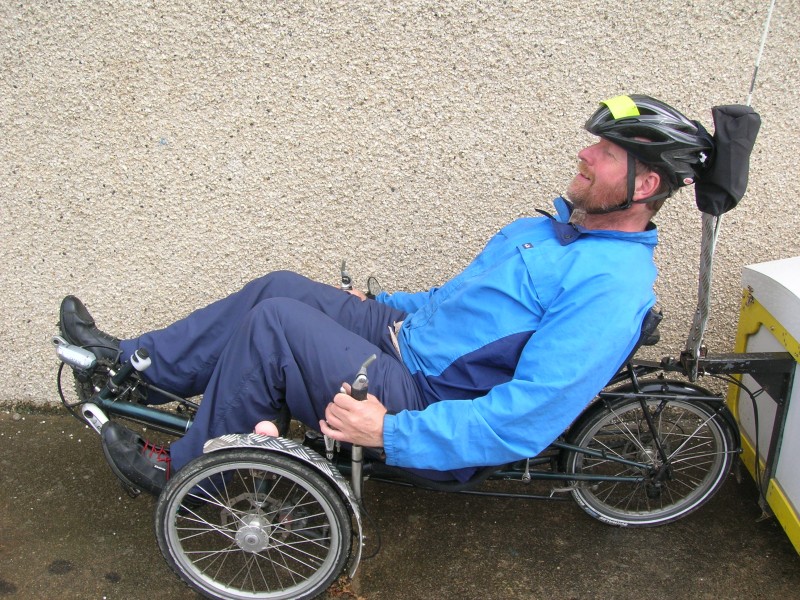 and here with them applied, using perhaps the world's first head operated dual cable brake lever !… Here's a closeup of the gubbins….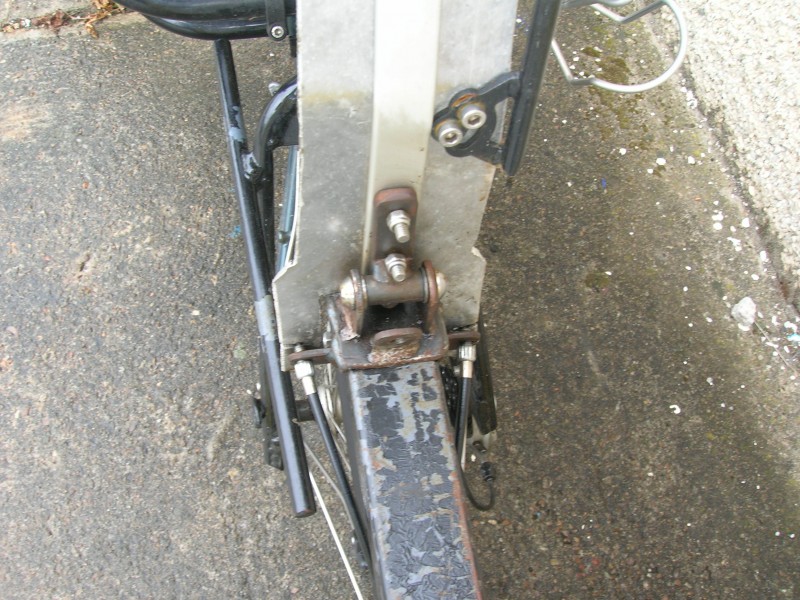 Ingenious bespoke engineering design and build thanks to Colin Stones of www.bikerepairslancaster.com…..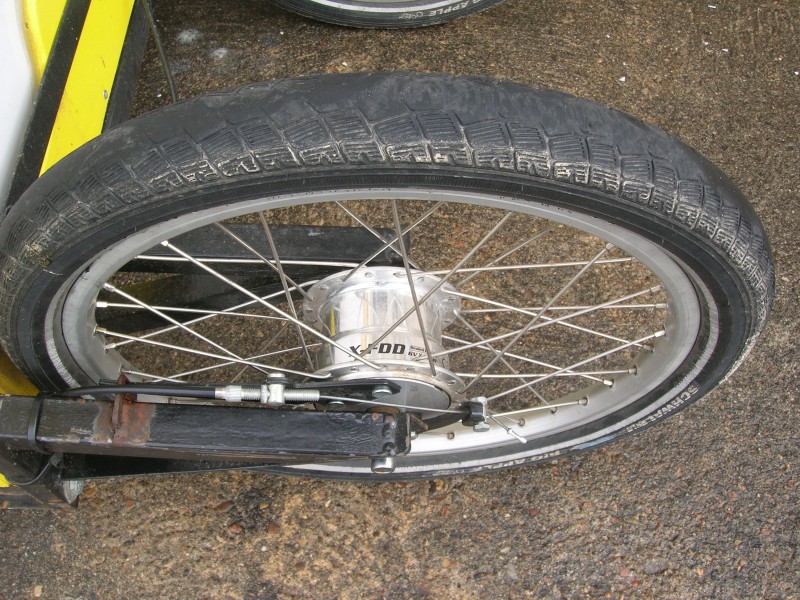 … with the brake cables terminating at the 2 Sturmey Archer X-FDD Braked Hubs built into the trailer wheels.
InnerTuba is pleased to go public with this now because, some 700 plus miles into 2015 UK touring, we can confirm that the Sturmey Archer brakes have worked reliably and flawlessly in the most extreme terrain, adding safety and speed to the journey.  Speed ? Yes, because with each of the 5 wheels now braked, InnerTuba can slow down more rapidly from higher speeds  – perfect ! But that's not the end of the story….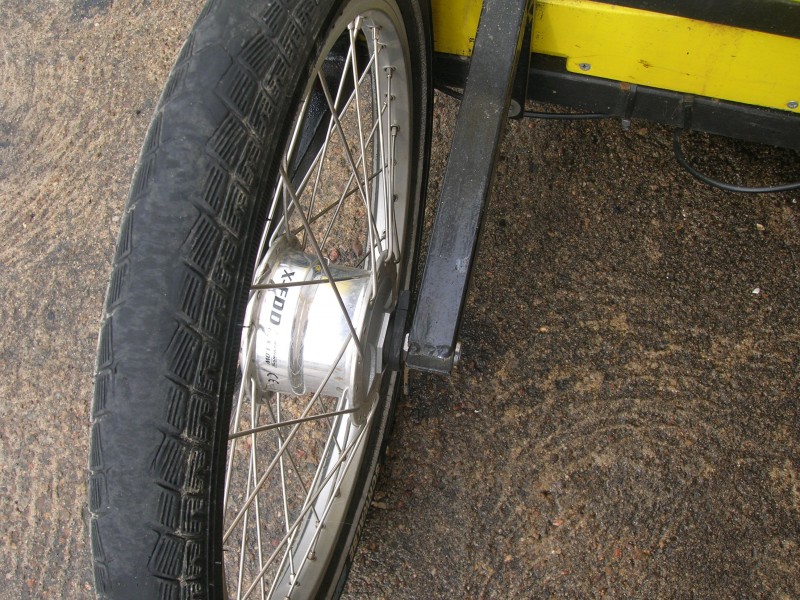 … These high precision beauties also house Dynamos.  Next stage is to build up a high tech renewable energy generation and storage system – off grid  electricity on the move.  More of that another time. For now…
Thank you so much to Sturmey-Archer Europe for your generosity in supplying these super braked Dynohubs  – they have already proved their worth in action mile after mile !