While InnerTuba is a one man show, it is by no means a solo effort….
Ambitious plans to work toward major international tours, delivering performances and raising money along the way, can only succeed with the generous support of many people and organisations. Everyone can make their own unique contribution.
From the outset in 2000,  InnerTuba has received this generous support from many sources, such as businesses, arts and education bodies, and interested individuals.  It is impossible to acknowledge publicly everyone who is helping the venture, but special thank you's should go to:
ICE Trikes
Inspired Cycle Engineering manufacture the world's finest recumbent tricycles from their base in Cornwall, England.
ICE donated the perfect touring machine to InnerTuba back in 2006 – their Trice Mini is a timeless classic. You can see their latest range at www.icetrikes.co
The helpful and friendly folk of IceTrikes still continue to take an active interest in InnerTuba's ongoing development.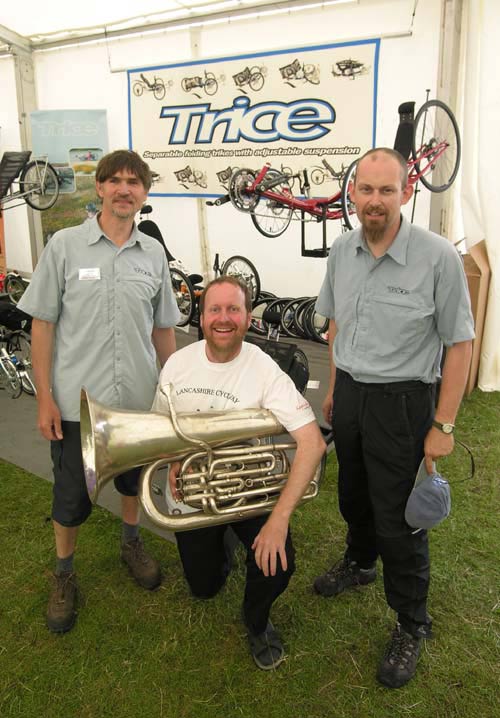 'Neil Selwood and Chris Parker from Inspired Cycle Engineering join me at their trade stand, shortly after agreeing to support Inner Tuba …'  I guess we are all a bit older now! 🙂
Sturmey-Archer
Sturmey Archer manufacture high quality bicycle and tricycle components. Many and varied cycles come equipped with Sturmey's gears, brakes, hubs, dynamos, sprockets and cranksets.
Sturmey Archer  have generously donated 2 of their X-FDD Drum Braked Dynohubs now built the TubaTrailer wheels. Read more here, in this latest news item from June 2015.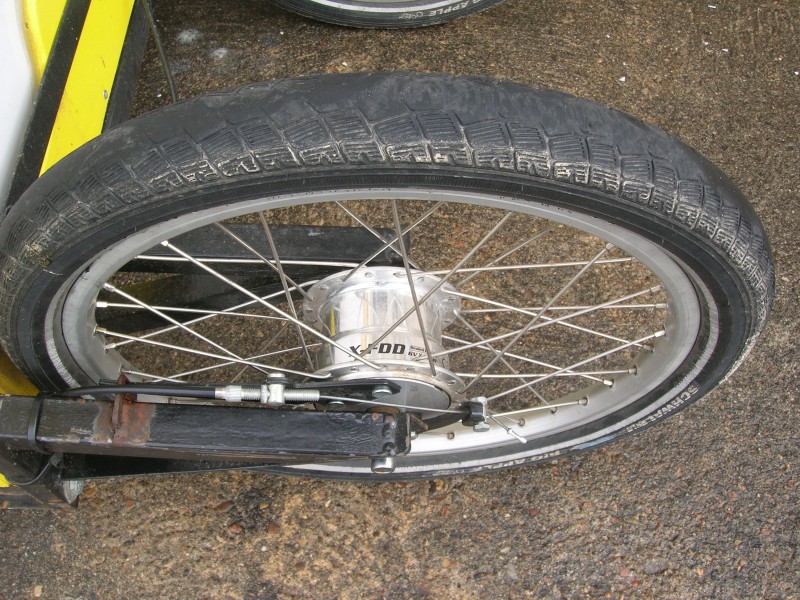 The X-FDD hubs built into the TubaTrailer wheels.
Morecambe Brass Band Association

Whenever I'm in NW England – which is very often just now – I practise and perform with Morecambe Brass Band. Yes, I have returned following an absence of some 20 years – and what a wonderful heartwarming welcome I have been given!
In the intervening years its clear that the band has come on in leaps and bounds because of the dedication, and the 'we are in it for the long haul' approach, of its members. Their commitment has paid off – Morecambe Brass Band's musical excellence has been formally recognised as, for the first time in their 125 year history, they will attain UK Championship Section status in 2015. Bravo!
It is such a privilege for me to join their tuba talents, sharing the 'E flat bass' parts. It's even more gratifying to know that the band is fully behind the overall aims of InnerTuba. I will try to be their ambassador, worldwide, however sweaty the climb!
With many thanks for: –
Practise practise practise – thanks for 24/7 access to your super, sound proofed rehearsal rooms. I'm often in there for hours!
The loan of sheet-music and other equipment (the gig bag is fab!)
Programming new compositions dedicated to InnerTuba into your concerts.
Granting me the invaluable opportunity to solo with Championship class accompaniment.
InnerTuba could not wish, nor ask, for more – thank you, Morecambe Brass Band Association.
Martin Ryves
The saxophonist, composer and arranger Martin Ryves has especially composed 3 pieces for solo tuba and small ensemble.
The pieces, entitled "Tuba Cubana", "The Hodkin Carol" and "The Jazz Touretter" aim to give the opportunity for schoolchildren to accompany InnerTuba using small hand held tuned percussion instruments such as chimebars to provide the harmonies.
These additions to InnerTuba's repertoire will add greatly to the interactive qualities of forthcoming InnerTuba performances. Thank you Martin!
I have known Martin for about 30 years and he recently wrote this about himself:
MARTIN RYVES: MUSICAL CV
In Education for over 30 years.
Saxophonist, composer and arranger.
Original music composed for various school productions over many years, for various sized groups.
Transcriptions of mainly saxophone solos for use on relevant websites.
Adapted and arranged songs from various musical shows for a musical society in Coventry.
Arrangements of original tunes and jazz standards for various sized groups.
Transcriptions of arrangements by Freddie Hubbard, Oliver Nelson and Jaco Pastorius.
Score and parts preparation, plus some keyboard work, for albums by drummer Steve Clarke involving musicians including Randy Brecker, Larry Coryell, Chris Lawrence, Joey DeFrancesco, and Nigel Kennedy. 
Robert Deegan Harpsichords
Bob Deegan has been a professional harpsichord maker for over 30 years.Examples of his instruments, all of which have been hand built by him in his Lancaster, NW England workshop, can be found all over the world.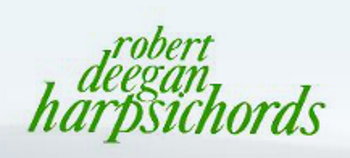 Bob has generously provided InnerTuba with workshop space, specialist tools, ideas, and hours of his skill, in the build of the TubaTrailer currently in use. Here he is pictured at work on it….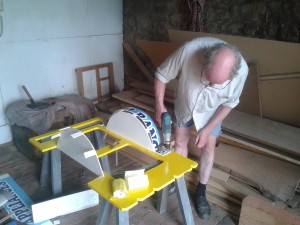 www.deeganharpsichords.com  
Stephen Moore - Life Coach - Transform2Succeed
is a Life, Business and Executive Coach with nearly 30 years experience of working in the UK public sector. As a Coach and Neuro Linguistic Programming practitioner, he is skilled in the use of a wide range of coaching interventions.

Stephen is kindly providing InnerTuba with professional coaching support, with the aim of enabling me to perform well in all aspects – physical, creative, organisational – of Inner Tuba's challenging project…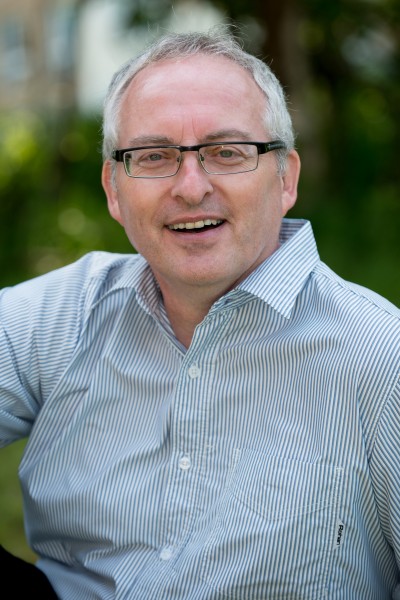 … and here's Stephen achieving one of his life goals – kayaking around an iceberg in Northern Labrador, Canada.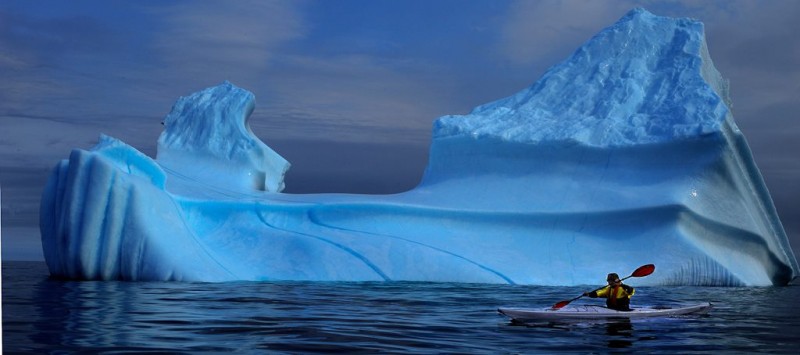 Inspiring indeed…
KUDOS Shower Products Ltd

KUDOS Showers make a stunning range of luxury showering products, always using the highest quality materials.   They are expert in the use of plastics in their product range. They have decided to take on the challenge of working with InnerTuba to produce a fully waterproof, stylishly crafted TubaTrailer body,  formed form their plastic products using the latest bonding and sealing techniques.
InnerTuba is delighted to see the enthusiasm with which the company's workforce are pitching their skills and experience toward this unusual project.  Thank you, KUDOS Showers !

morecambe bay movie makers

morecambe bay movie makers describe themselves in this way:-
"We are a group of independent local film-makers with interests and experience in a wide range of film-making techniques, from cine-photography and animation through to digital editing, image manipulation and post processing".
InnerTuba first approached them with the idea of producing a short promotional video. Their immediate enthusiastic response to that request was impressive, and their generous delivery of their time and talent continues to outstrip the scope of the original request.
To date, the following is complete:-
Jon Hodkin – A Case of You from Tim Churchill on Vimeo.
Special thanks to Tim Churchill and David Weatherley.
Work continues to progress on an 'InnerTuba in action' style video, which was largely shot on location at Cartmel Primary School, Cumbria, NW England, last month. It will appear on this website when it's complete.
Beyond this, morecambe bay movie makers have agreed to record and film, to the same professional standards, the first performance of Dr Franner Otter's brand new piece, 'Tuba Odyssey', dedicated to InnerTuba, for solo tuba and brass band. Its first performance will be given by Morecambe Brass Band in the new year.
Thank you for this splendid, creative collaboration.
Bespoke Ebikes/AES
Bespoke Ebikes specializes in the supply, servicing repair and custom adaptations to electric power assist bicycles and tricycles.
Its parent company, Ashleigh Engineering Services Ltd (AES) has an established track record in the design and build of engineering and electronic control systems for industrial applications.
AES is lending electronics expertise – in the form of technical director Alex Brown –  to rebuilding InnerTuba's on board renewable energy systems – integrating dynamo hubs with photovoltaic solar panels.
Work will continue on this over the coming winter.

Visit their sites at www.bespoke-ebikes.co.uk  and www.ashleighengineeringservices.co.uk 
Velovision
Velovision and  Electric Bike Magazine are both published quarterly by Peter Eland.

Now with 47 issues under its belt, Velovision has become recognised world wide as a highly authoritative and informative journal. More recently Peter has launched Electric Bike Magazine.
Despite his heavy workload, Peter has always found time to offer his specialist engineering knowledge to advise on all technical aspects of the design and development of the InnerTuba rig.
Read quality reviews and articles at www.velovision.com and www.electricbikemag.co.uk 
Bike Repairs Lancaster
Based in Lancaster, NW England, Colin Stones of Bike Repairs Lancaster has 30+ years experience as a cycle mechanic.  His skill and experience has been invaluable in setting up the IceTrike for its return to high mileage challenging use.
Many, many thank you's to Colin for the hours he spends inspecting and servicing every sprocket, bearing and cable –  and all other related support to InnerTuba….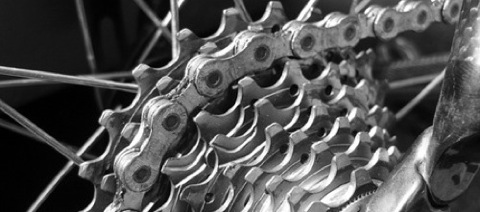 www.bikerepairslancaster.com 
Dr Franner Otter
Dr Franner Otter has recently completed a substantial new work, dedicated to InnerTuba, for solo tuba and brass band.  The final Audio files of 'Tuba Odyssey' are simply spine tingling….. and with printed parts in hand a first rehearsal run through is something special to look forward to.
The first performance of this remarkable piece will be with Morecambe Brass Band, under the musical direction of Andrew Warriner,  soon.  …. read Franner's biography below…..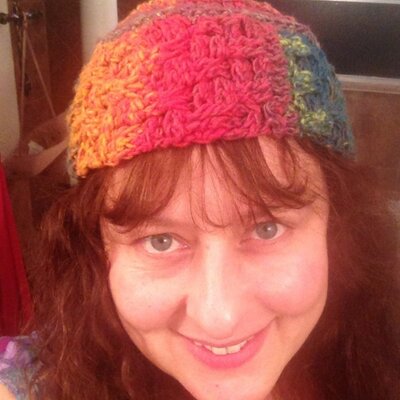 "Franner Otter was born in Dorset to a brass banding family. After studying composition at Christchurch College, Canterbury and some time as a singer/songwriter Franner qualified as a teacher, working as a secondary school head of music before going on to lecture in composition as head of the music degree programme for Bournemouth University at Weymouth. Franner completed her MA(Ed) with the Open University whilst teaching and then went on to gain a PhD in Composition at Salford University studying with Professor Peter Graham.

In 2011 Franner won the Kirklees Composition Competition with her piece 'Lonely Isle' for brass band. Franner lives in the Scottish Highlands and is currently composing new works for brass and wind band". (Source www.salford.ac.uk)
Follow Franner on twitter @FrannerOtter  
Caithness Music
Katrina Gordon contacted InnerTuba from Caithness Music about a year ago.  This is what she wrote:
"I think what you're doing is amazing! Sorry I don't have loads of money to give you, but to contribute a little bit I've just made one of my pieces available free so that you can have it  to play if you like, when you're on your tour.

Wishing you every success in your wonderful project,Katrina x"
Since then I have visited Katrina Gordon and Susan Dingle  at their Caithness Music HQ in Thurso, Scotland. Katrina has kindly agreed to arrange her piece, 'True Fantasy', for InnerTuba to perform with Wind Bands whilst touring.

Please visit www.caithnessmusic.com to find out more of Susan and Katrina's inspiring work . 
morecambe.net
morecambe.net provides high quality website design and hosting for businesses in England's North West region. The company supports InnerTuba  generously in hosting this site.
Their knowledgeable staff, headed up by Andrew Shawcross, are always on hand to provide backup to InnerTuba's IT requirements.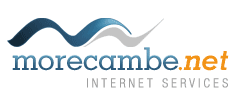 Visit them at www.morecambe.net 
John Iveson
Conductor, arranger and former trombone player
John Iveson 
has recently completed a new arrangement of
Joni Mitchell's "A Case of You"
for solo tuba and brass band. He has generously dedicated his skill and time to
InnerTuba
for this end.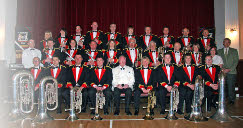 The first performance of this fine arrangement was on 27th September 2014 at Cartmel Priory, Cumbria, NW England, featuring Flookburgh Band (pictured above) and InnerTuba, under John's expert baton.
Read more about John here…
"John Iveson began his professional career in 1965 as co-principal trombonist with the BBC Symphony Orchestra, and in 1969 was appointed Principal in the Royal Philharmonic Orchestra. Since then he has worked with all the major London orchestras, and from 1980 until 1991 he held the position of principal trombonist in the Orchestra of the Royal Opera House, Covent Garden. For many years John was also the principal trombonist with the internationally renowned Philip Jones Brass Ensemble, which throughout the 1960's and 70's pioneered the performance of brass chamber music around the world. Many of John's arrangements in this field have since become established classics of the Brass Ensemble repertoire, and in more recent years many of these arrangements and compositions have been added to the standard brass band library.

John has also worked extensively in the commercial world of film and television studio recording, and was Professor of trombone at the Royal College of Music from 1970 until 1996. He now teaches at the Royal Northern College of Music, Manchester. An examiner for the Associated Board, John now lives in South Cumbria with his wife and two dogs, enjoying the return to his Northern roots, and continuing his writing, conducting, teaching and examining activities".
Jim Graham
Jim Graham has taken an interest in, and actively supported, InnerTuba for 10 years or more.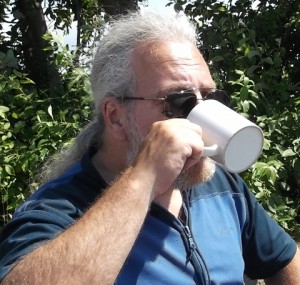 Recently he accepted the challenge of coordinating all things computer related. Regular visitors to this site will have noticed a transformation in the way it is now presented. And this work is ongoing. . .
When not involved with drinking tea, Jim works tirelessly, like a dervish, and his efforts toward, and understanding of the needs of InnerTuba are greatly appreciated.
Stick with it Jim. . . have another special brew!  
Special mention and appreciation must also be given to: Di Reed's Celtic Fringe, Uigmedia, and John and Annelise Conway for their kind assistance and support in the early days of InnerTuba's 2012 revival.
Would you like to Get Involved ?  The fast growing team of supporters for InnerTuba is always working on ways to harness whatever skill and resources you can offer.