Greetings from Fort William in the Scottish Highlands. Here's a rundown of what's been happening this last week…..
Sunday 19th April…. New Galloway to Polnessan….
Meet Gavin and Ainsley.  I was gettin tired, thinking of campsites and food about 6 miles outside of Ayr.  Gavin shouted across the road – do you fancy a coffee. I ended up staying the night and being treated royally in their welcoming home. Ainsley russled up a great dinner.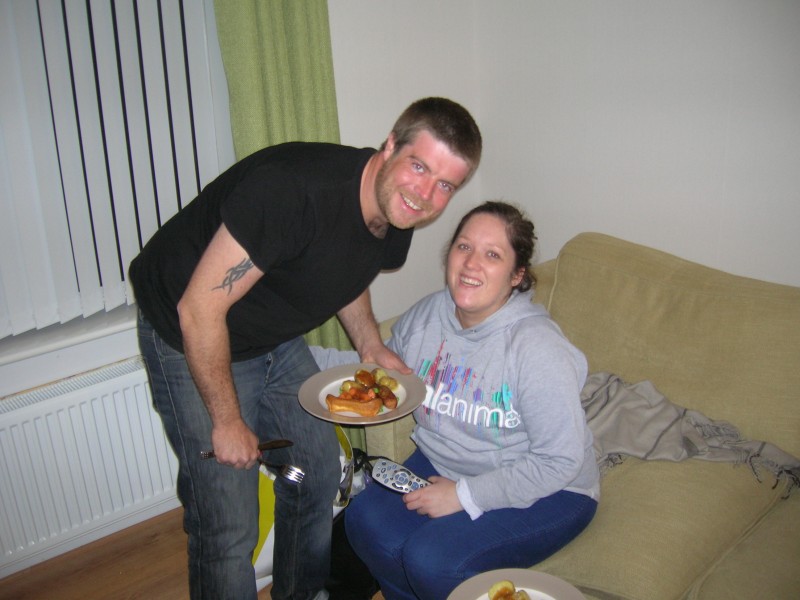 Here's Gavin helping me bring me stuff down the steps into his garden…. Lovely kind folk – keep in touch !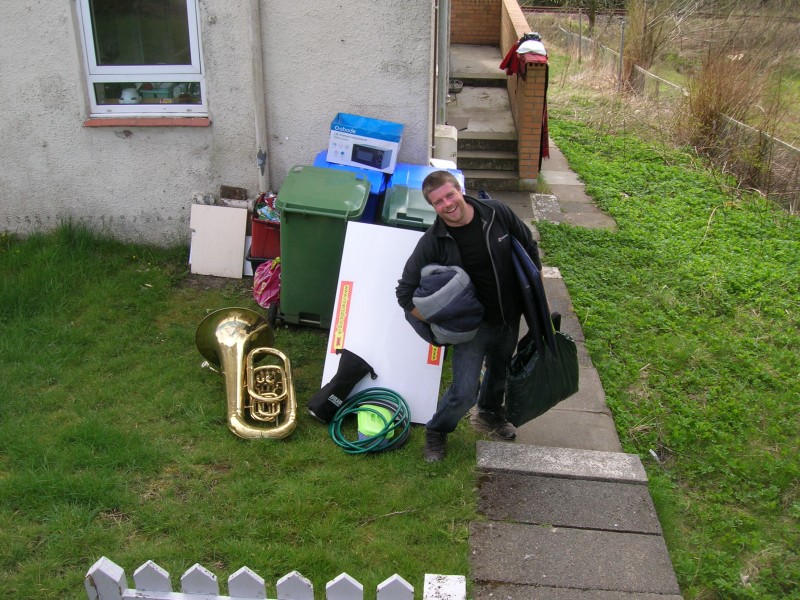 Monday 20th – Polnessan to Brodick, Isle of Arran.
Meet Peter, a www.warmshowers.org host from Ayr…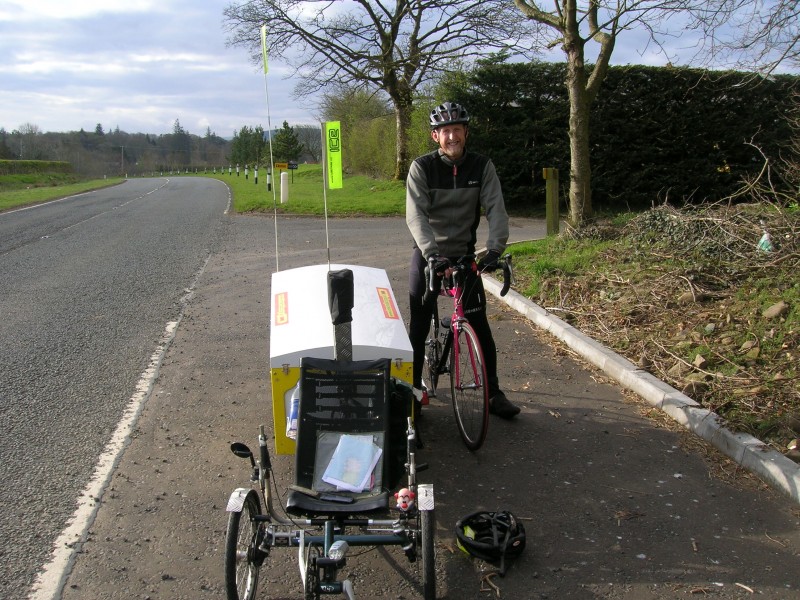 Peter kindly accompanied and guided me from just outside Ayr to Irvine along the cyclepaths – great company and a fine chap.  Good luck to him and his wife Yolanda  – they will be riding their tandem down the West Coast of the USA starting in August.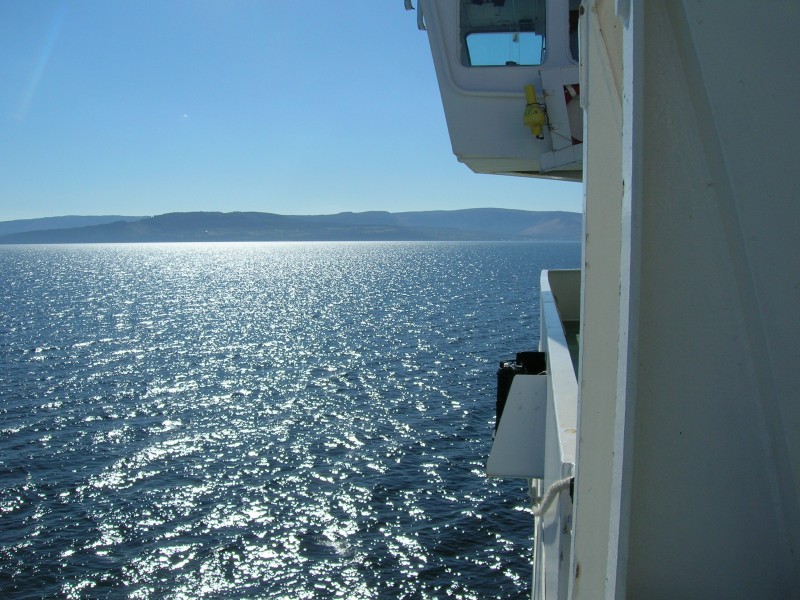 The ferry to the Isle of Arran before hiding in the woods overnight near Brodick – after the trike's rear tyre blew out sounding like a bomb explosion – made me jump !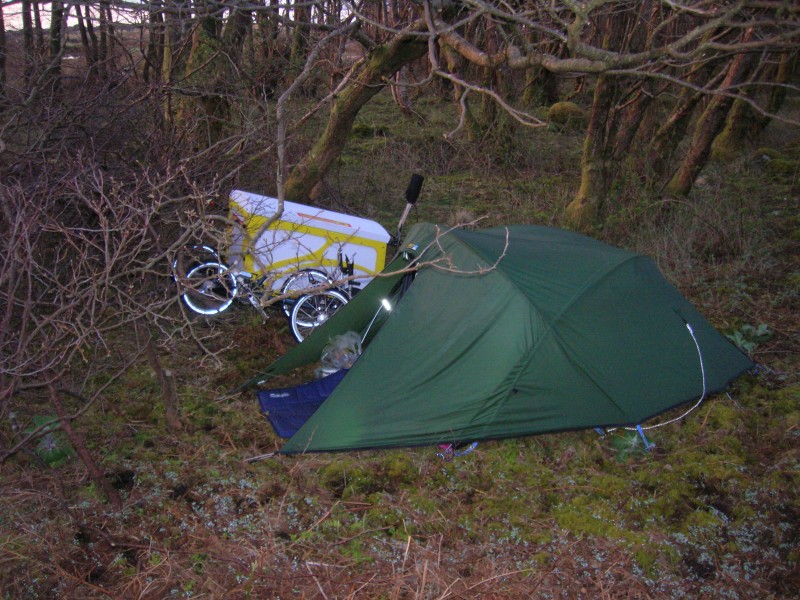 Tuesday 21st April – Back on the mainland in Argyll and Bute….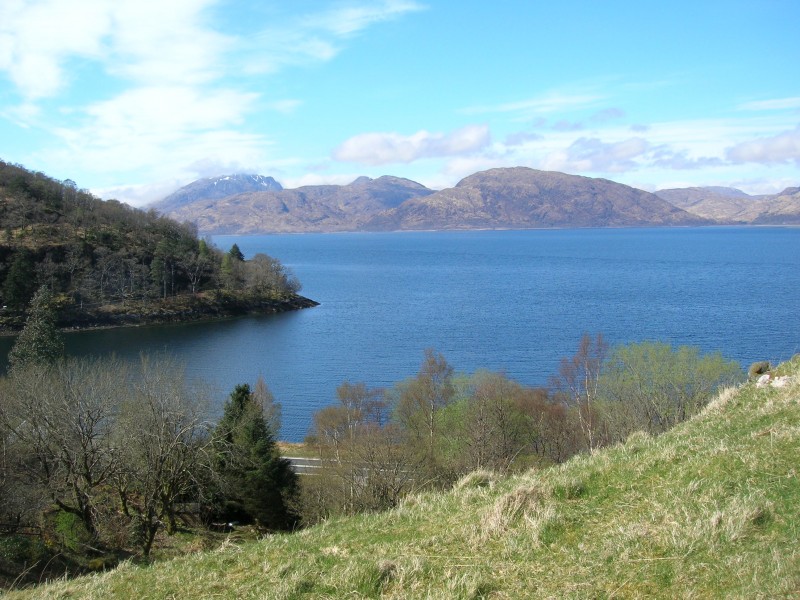 ….before reaching the Highlands and arrival in Fort William on Thursday afternoon 23rd April…. and rest !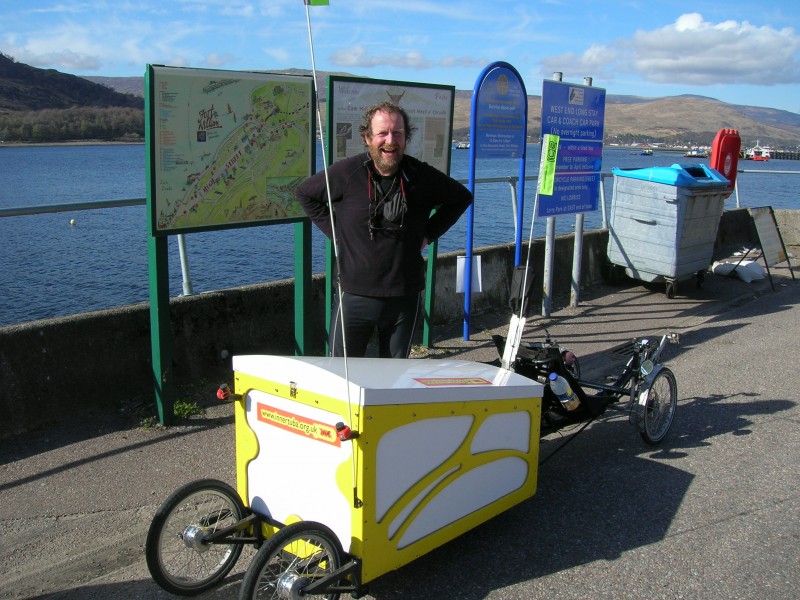 I'm expecting to be sent some photos of Friday's lovely concert with the Lochaber Community Wind Band – I'll post them on arrival, and when next online….