Over the years InnerTuba has enjoyed  plenty of positive press and media coverage – from newspapers, magazines, radio and TV. Here are just a few examples, taken from the outset in 2000 to 2014…

A BBC Radio Ulster feature was recorded and broadcast back in 2005, during a short InnerTuba tour in Northern Ireland. Click on the link below to listen to the interview between me and presenter Marie Mcstay: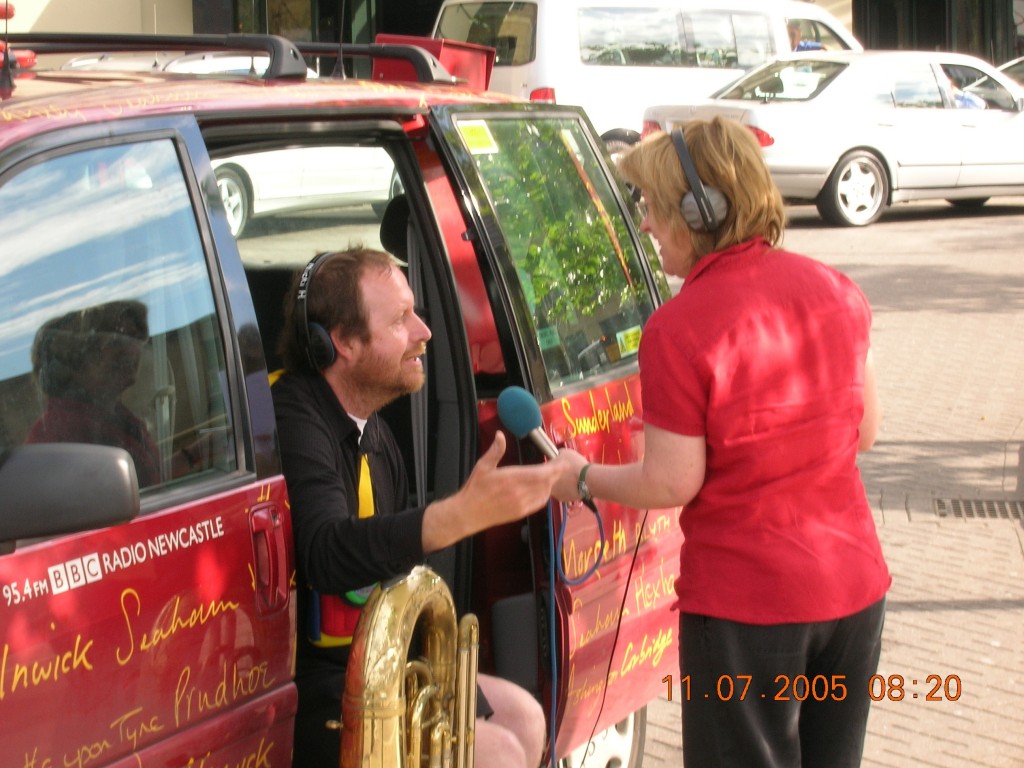 This interview in Newcastle on Tyne closely followed the Northern Ireland Tour.
I wrote a detailed article for Velovision magazine back in 2007. Open the PDF file below to read a  comprehensive account of the history and success of Inner Tuba up to that point….  Click here to read article …
….Then this  appeared in the Isle of Man Examiner in April 2009….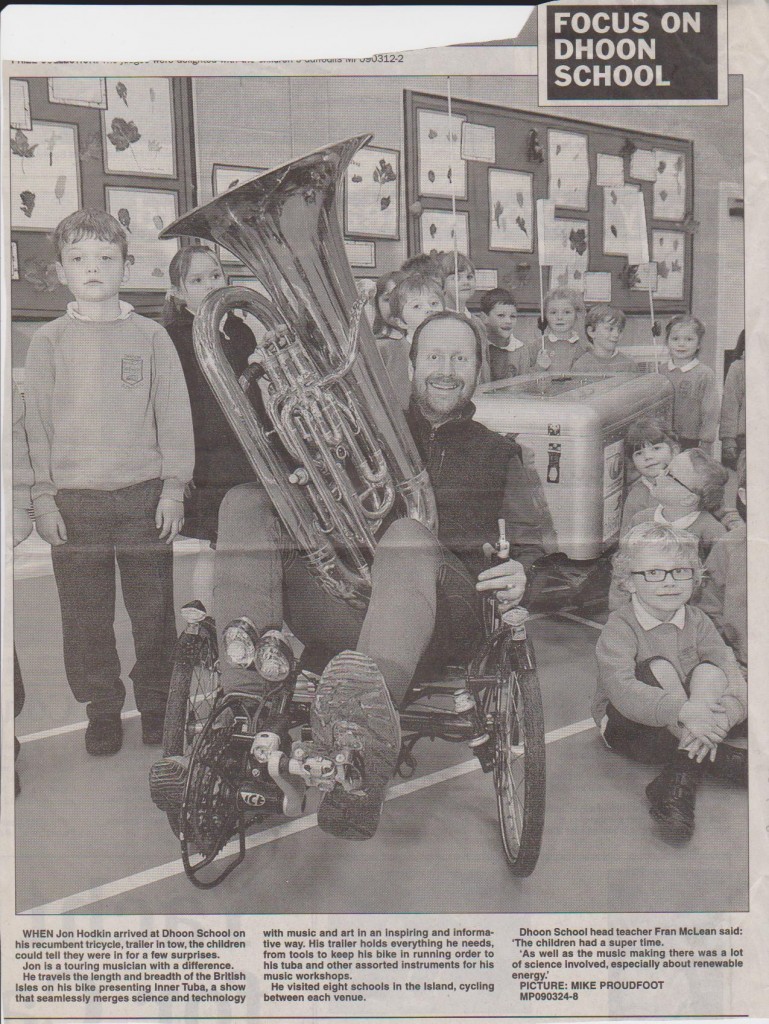 More recently this interview was given on Manx Radio's 'Mandate' show, 2nd September 2014, hosted by John Moss at the start of the Island of Culture tour.  Thanks to Jim Graham for compiling these accompanying images – all taken during the  Isle of Man tour….
…And finally (for now at least !) Here is a clipping from the Isle of Man Examiner, 9 September 2014.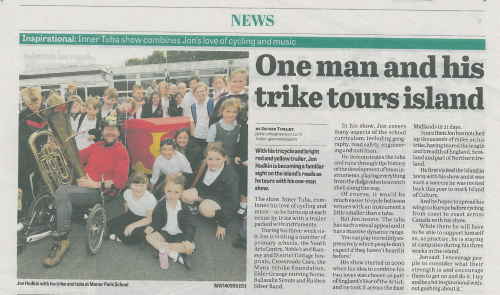 Further press and broadcast media enquiries are always welcome – media professionals are invited to contact  Jon Hodkin to discuss ideas.