About InnerTuba Performances
Since its beginnings InnerTuba has enjoyed positive feedback:  These 2 quotes date back to the year 2000.  Emma and Christian were both schoolchildren at the time they wrote them.  They capture everything that InnerTuba has been, is, and wants to be into the future !
"I enjoyed it because I have a bike myself and thought that I could do it myself one day. It also encouraged me to ride for the rest of my life". Christian Miles. 
"Dear Mr Tuba Player.  Just a short letter to thank you very much for your performance. I enjoyed it thoroughly. I don't think I will experiment with my skills quite to your depth, but I think its great that you are doing something you love and that you have gone out there and done what you wanted to do. Good luck for the future.  Thanks again"  Emma Wyld (Tuba player). 
InnerTuba can offer shows aimed at these distinct groups: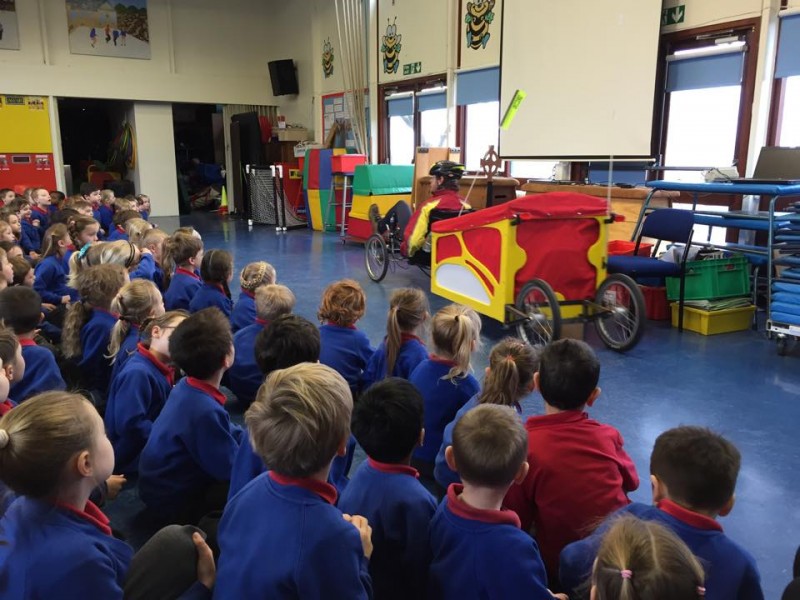 InnerTuba has a good deal of experience in performing for children, in their schools. School presentations are typically pitched at primary and preparatory aged children. There are two of them, each having content aimed at age ranges, as a guide, between:
5 – 8
8 – 13 years.
When InnerTuba is in schools, engaged pupils and teachers listen, participate and ask questions. It is, time and again the range of questions posed which indicates their (sometimes surprisingly astute) insight into the very broad nature of InnerTuba, – just what it is that I have pedalled to their school.
In turn, InnerTuba has fine tuned presentations with teachers' core "reason for being" in mind – that their pupils learn – and enjoy learning.
InnerTuba has gathered positive feedback from many schools. They like Its capacity to present core and secondary curricula subjects in a woven, seamless way.
Over half of an InnerTuba visit is devoted to Music. I am principally an experienced tuba player, and love my instrument. There's really no substitute for live, performances of contrasting musical genres, ancient and modern!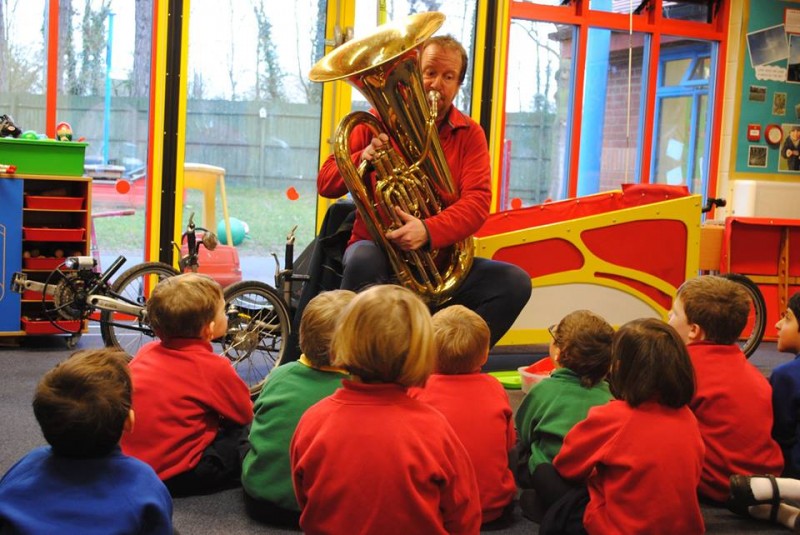 The remaining subjects are all addressed by association with those musical themes – and through my love of my mode of transport – long distance, self supported cycle touring !
With that package, it's difficult not to enhance previous investment in a child's learning and development. InnerTuba brings real life meaning to:
Maths, English, History, Geography, Physical Fitness, Nutrition, Weather Patterns, Renewable Energy, Computing, IT and Social Media Skills, Engineering Design and Construction, Cycling and Walking Road Safety, Project Planning, and more…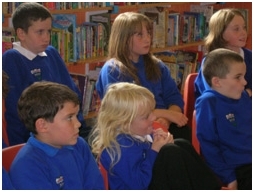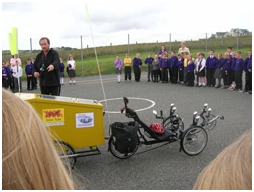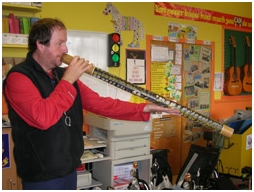 All these build to those immeasurable, Inspirational "I wanna do that!" moments.
InnerTuba works best with a whole day visit to a school, spending around 2 hours each – including breaks, and weather permitting, an outdoor TubaTrike "in action" session – with younger and older children…..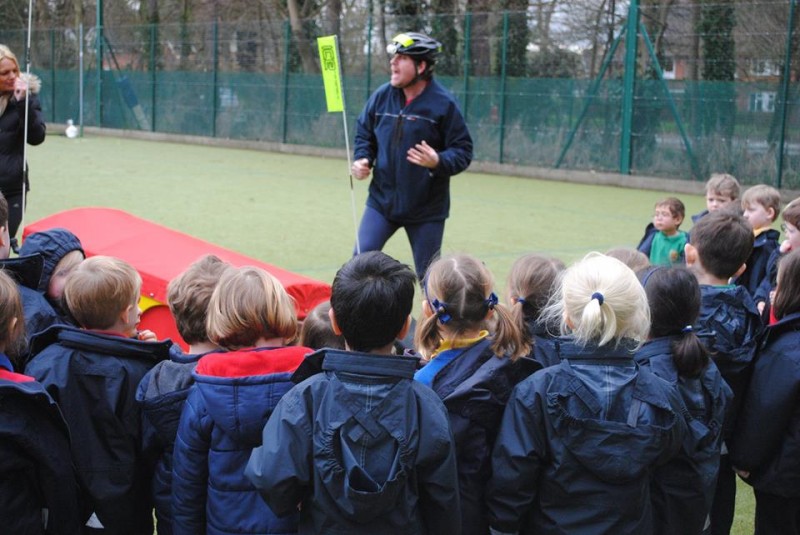 "A big thank you to Jon the 'Tuba Man' for bringing such a unique and fun experience to our children and staff, we can't wait to have you back again in the near future!" Warwick Preparatory School, January 2015.
"….we're going to be working with Jon and supporting him as he plans his future adventure in which he aims to cycle across Canada!" St Peter's Primary School, Heysham, NW England.  February 2015
"He engaged well with the children and held their interest for the entire morning. He was polite and friendly and understood the way a school works. It was suitable and enjoyed by all our children from Reception to year 6 and they were all able to get something out of the morning". School feedback via Isle of Man Arts Council, 2014.
There will be 3 presentations aimed at these adult audiences:

These shows are for general adult audiences – for people who are drawn to InnerTuba in appreciation of all its attributes in equal measure. With this in mind, enquiries are welcome from, for example Village Social Clubs, Lunch Clubs, Social Groups and so on – In fact anywhere that folk gather and enjoy programming a variety of guest speakers into their calendar of events
InnerTuba offers a relaxed, anecdotal style presentation split about half and half between musical performance and life on the road as a Travelling Tubadour !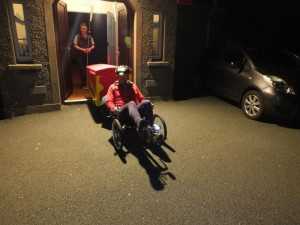 "The content of the event was interesting and well presented, allowing for the audience to comment if they wished and ask questions. Jon set the scene well with his narrative about his experiences travelling with his adapted bike and trailer and built the suspense regarding the content of the trailer. The tuba playing was excellent and impressive as were his playing of the other instruments. Without exception all the audience thought it was interesting and accomplished, including a number of musicians in the audience who would not have suffered anything less. I would definitely book him again".  Via Isle of Man Arts Council 2014
Enquiries are welcome from local Music Clubs and Societies of all kinds.
InnerTuba's presentation to these groups will lean heavily toward a musical bias, with some cycling anecdotes and information, to get you music officianados out and about on your bikes and trikes too !
The presentation will delve into a history of brass instruments, the development of the Tuba, its repertoire, ensembles in which it's found, the  tuba as a solo instrument, and some hommage to the masters of tuba playing who inspire us.
Punctuated with a variety of performances solo tuba repertoire, Jon will deliver some  insights into performing with InnerTuba – or how he auditioned for the job – and got it !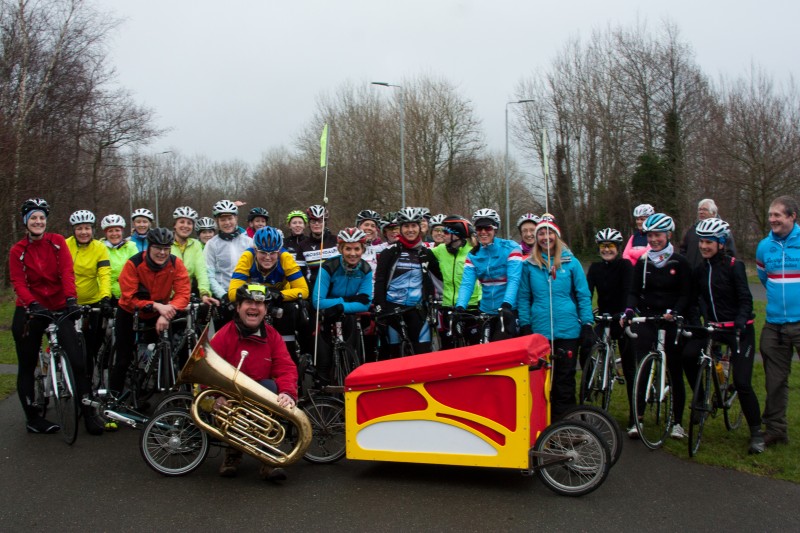 Up and down the UK there are seemingly no end of enthusiastic groups who come together to celebrate bicycles, tricycles and more esoteric "pedalery".  They congregate in many and varied ways.  Here's some examples of what they do:
Go out in groups on day rides
Restore, recycle and fix them
Race and "endure" and time trial them on and off road,
Encourage the development of improved  cycling infrastructure
Organise cycling events
Eat piles of pasta and carrot cake with coffee at cyclists' cafes, repair shops and clubhouses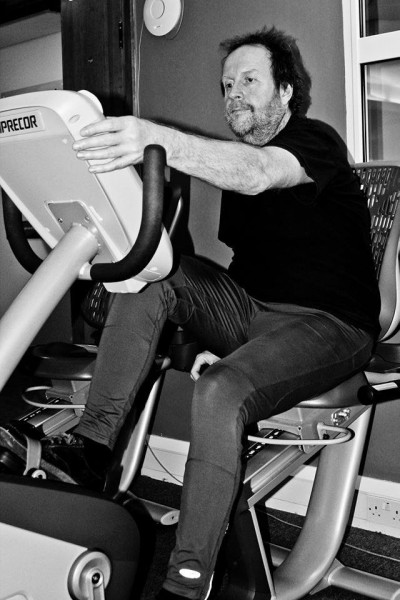 InnerTuba's presentation to these groups will lean heavily toward a cycling – yes it's here where we can revel in the finer points of what to wear, what to eat, how to route plan, to internal hub gear or to derailleur, to freight bike or trail, to dynamo or battery power the illumination of our rides into the night ?…. Yes, its true, we cyclists love all that don't we ?!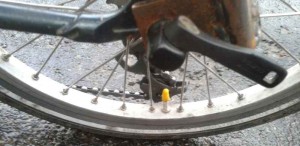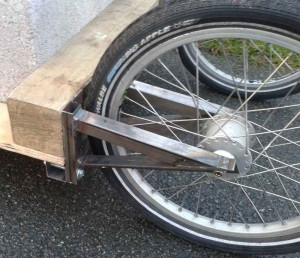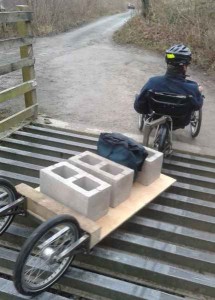 There will of course be some musical performance,  musical anecdotes and information, to get you, very occasionally,  off your bikes, to  dust down that trombone you haven't played for years, before cycling off to a concert – something else you haven't done for a while…..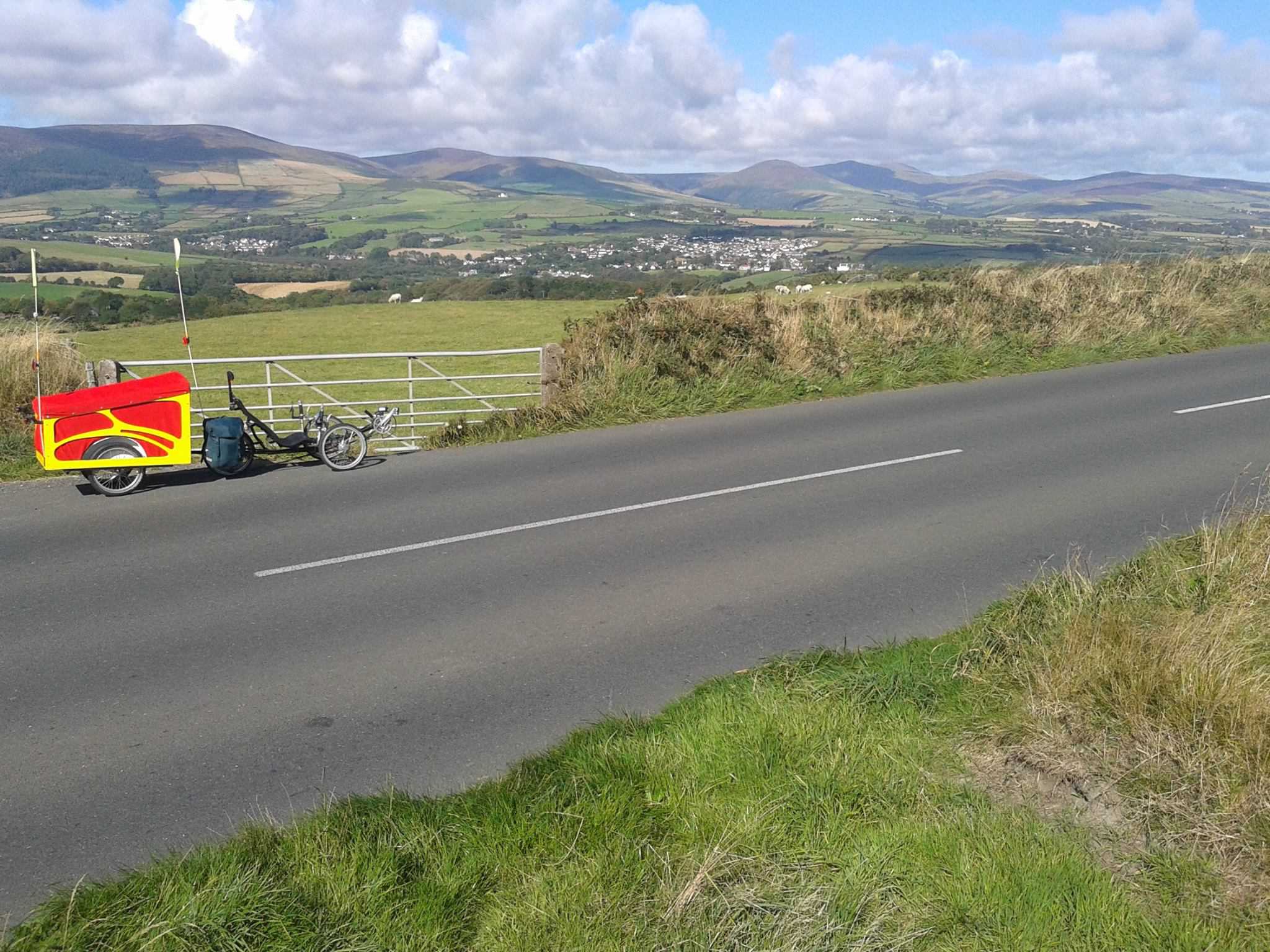 Firstly, it should be said that people of all abilities and backgrounds are welcome to attend all public InnerTuba presentations.
For the purposes of InnerTuba UK Touring, this is how  "Special Needs",  – and the people who have them – are defined:
A "Special Needs" InnerTuba presentation/workshop will take place at a venue which exists to provide a service for people with specific, identified needs.  Typically those needs will be met by specialist paid staff and volunteers who are engaged to support them.
InnerTuba has shows ready for,  and is particularly keen to engage with:
Children and young people in Children's Hospices.
Children in Special Education, and special after school facilities.
Adults with learning disabilities.
Older people in day care, residential and rehabilitation units, attached to hospitals.
People receiving support because they find themselves  experiencing mental health problems, and are perhaps homeless – at  hostels, day care and "drop in" facilities.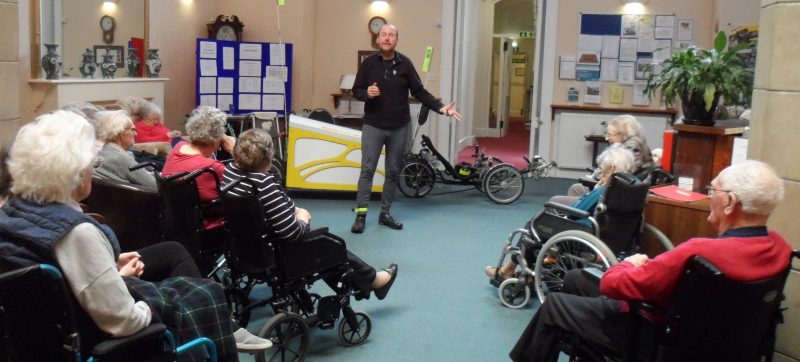 "We very much valued having Innertuba come to visit us on Thursday the 4th of June 2015. We are lucky enough to welcome various entertainers and speakers to Anderson's Care Home but  we haven't ever had a Travelling Tubadour arriving in style on a recumbent bicycle! It was a wonderful opportunity for our residents and relatives to meet you and learn about your travels and adventures. There were looks of both admiration and astonishment on the faces of our audience members and the hands on music making from unusual objects went down particularly well. Who knew that such amazing sounds could come out of a garden hose?
Many of our residents have dementia, limited eyesight and are hard of hearing and only a handful are able bodied but I believe the majority were engaged with your performance and most certainly impressed with your Tuba playing. The music sounded fantastic especially in the unique acoustics of the room. Anderson's is a busy place that is on the go in one form or another twenty-four hours a day and won't have been the sort of environment or audience you are used to playing to. I know there were various interruptions, be it from the telephone, people walking through the performance space, or heckling and little demonstration of enjoyment but you certainly did bring joy on that Thursday morning and stimulation for the residents. Your act provided a really different sort of experience for our residents, It was great to see the participation from some of our resident's relatives too as we try to encourage friends and relatives to join us for any special event.
Thank you so much for diverting your journey through the schools of Moray to come and visit us here at Anderson's. We really appreciate it! Emily Hoskins.  Activities Co – ordinator, Andersons Care Home, Elgin
"Excellent speaker, entertaining and informative. Perfect for the two groups that attended. There were service users and a group from Age Isle of Man. We would be happy to have him back at any time in the future".  Via Isle of Man Arts Council 2014. (Day centre for adults with Learning disabilities combined with a group of older people).