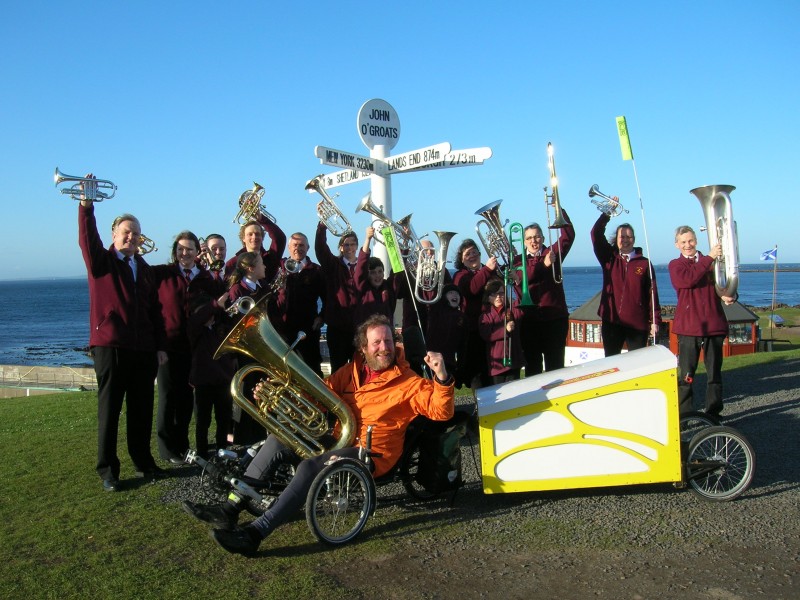 To mark the arrival of InnerTuba at the famous John o Groats signpost, the UK mainland's Northernmost Brass Band came out in force last Friday 8th May….
Some technical internet problems have led to the delay in posting the fact here, but here we are now – for all to see ! After the emblematic photoshoot in cold but glorious early evening sunshine, we retreated to the nearby Storehouse cafe for a  play together….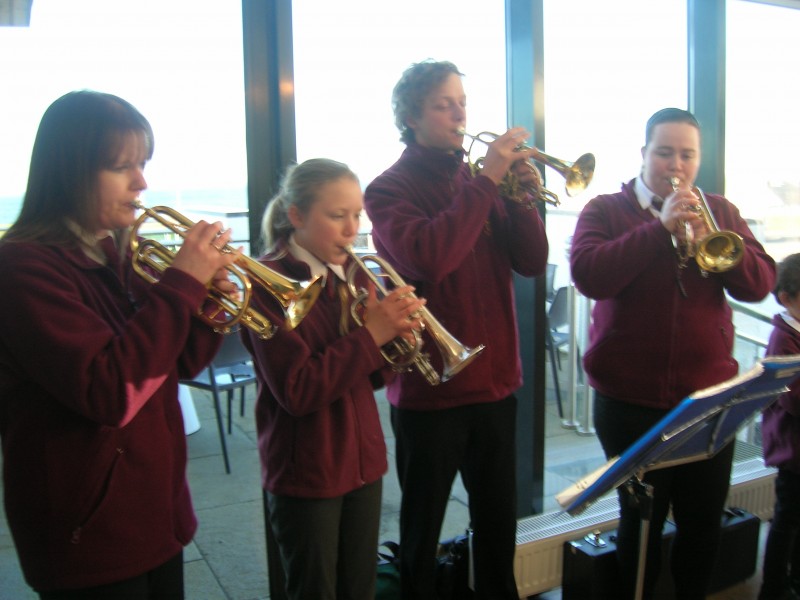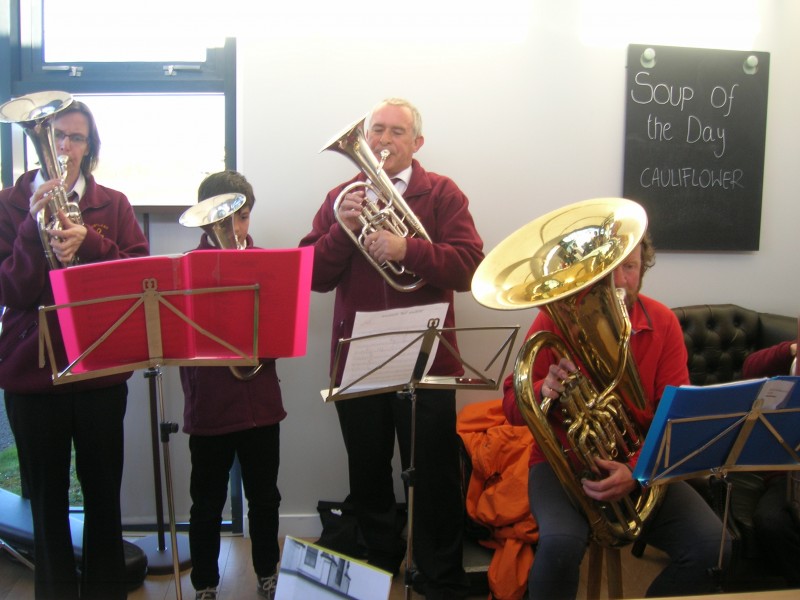 With Colin taking the comfy option….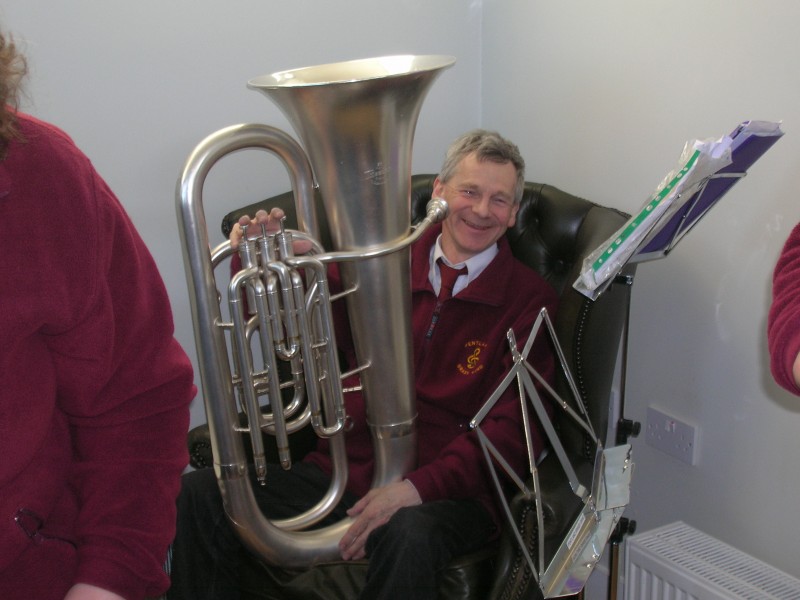 Can InnerTuba pedal to Land's End in 2015 ? ….Let's just say that Inne
rTuba's growing team of supporters is working on it just now …. we certainly hope so !