Greetings from Thurso, Caithness, on the North Coast of Scotland !
The ride  took in some stunning scenery…. here's some views from Kessock Bridge leaving Inverness….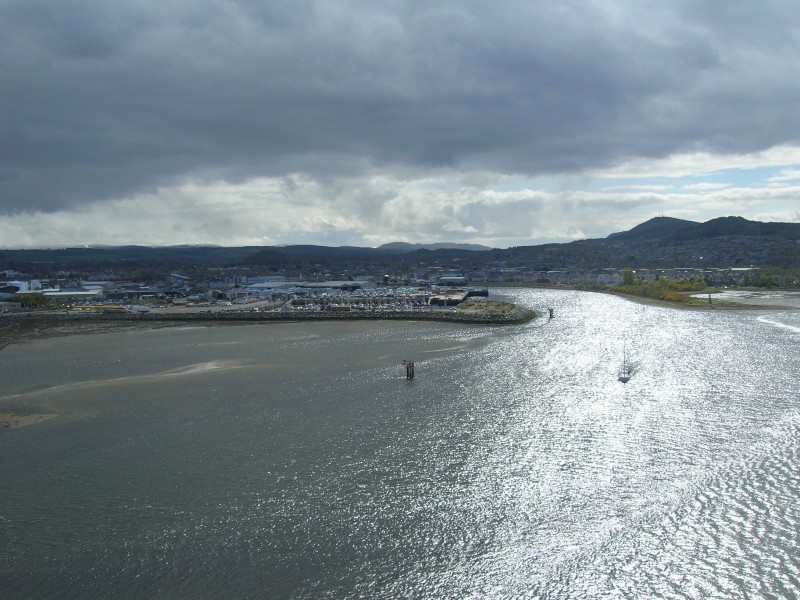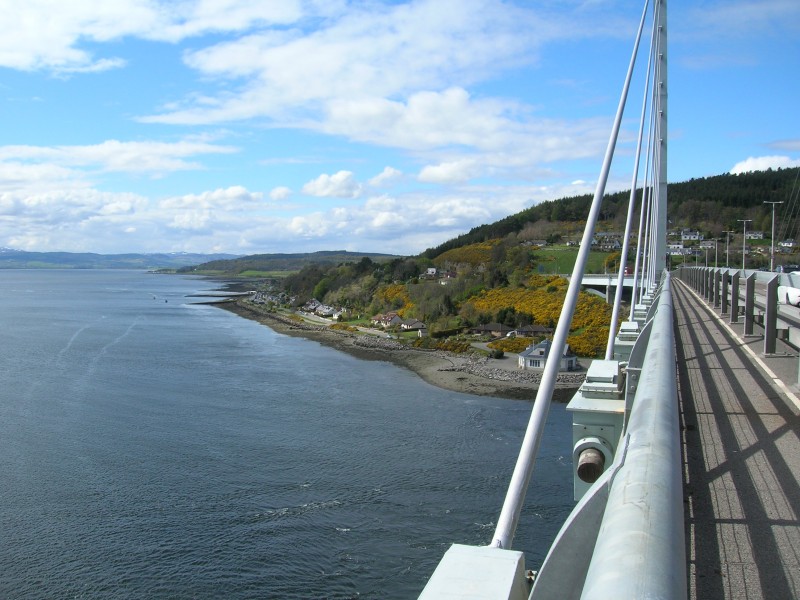 … Before variously camping, Bed and Breakfasting (in appalling weather) and being invited to a fabulous house concert party !
I met this group of enthusiastic cyclists pedalling south from John o Groats to Land's End raising money for the Genesis Research Trust.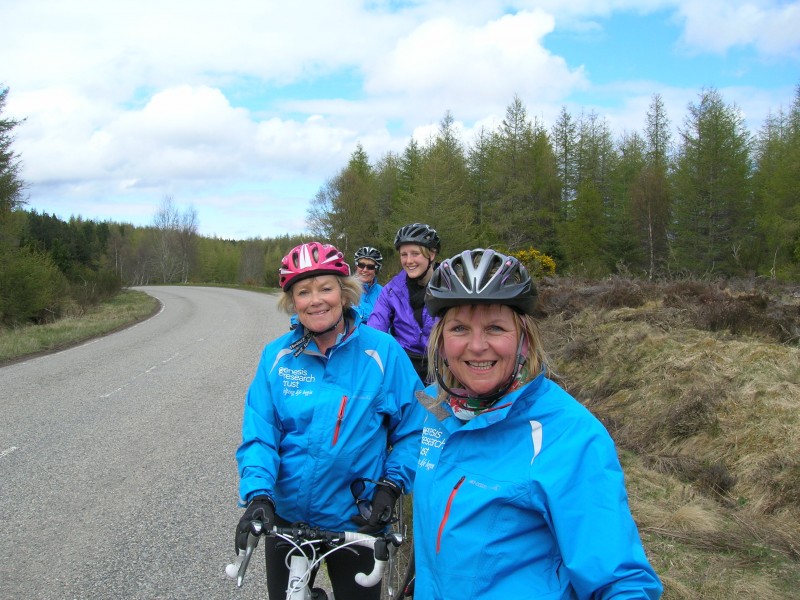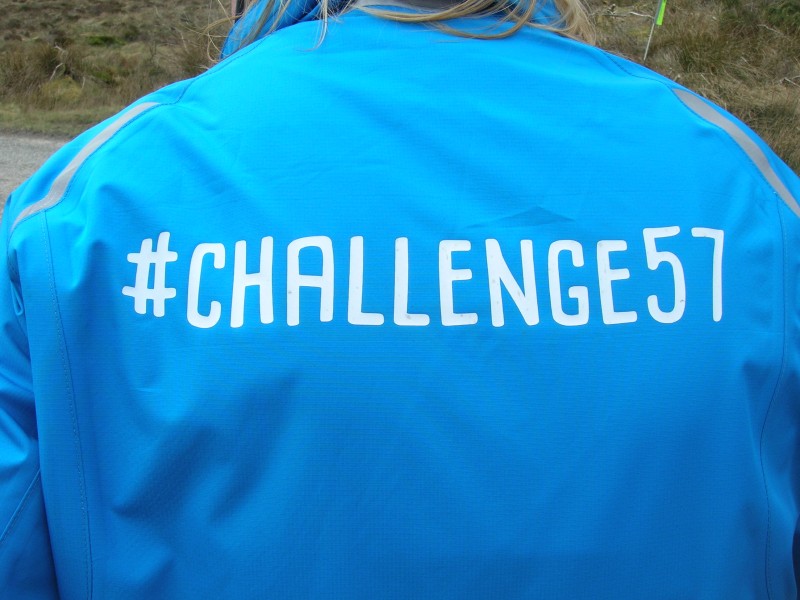 Among this friendly bunch was group leader Fern Britton.  For those of you – like me –  who don't know, she spends alot of time on the telly… I wish them all well in their fundraising venture.  Read all about it here…. www.fernbrittonchallenge57.com.
Here's some more shots of the journey…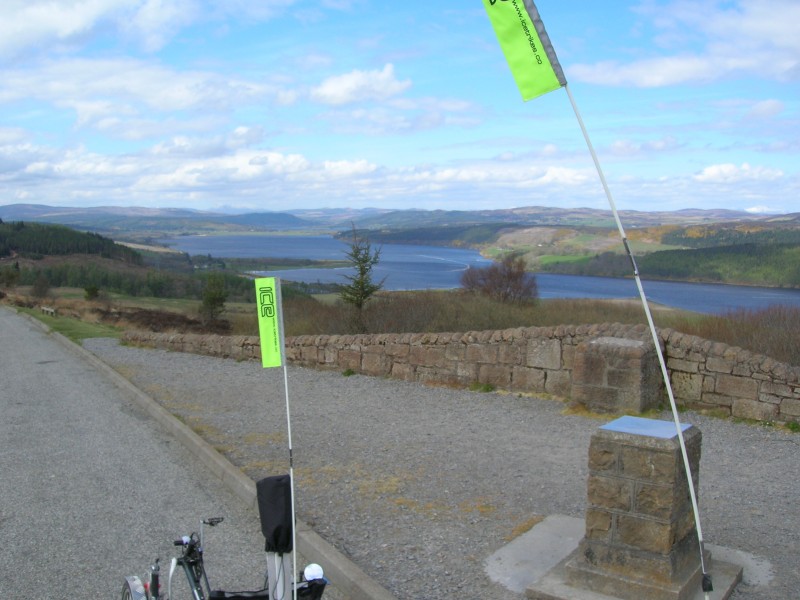 The old AA box in Ardgay follows the descent down Struie Hill….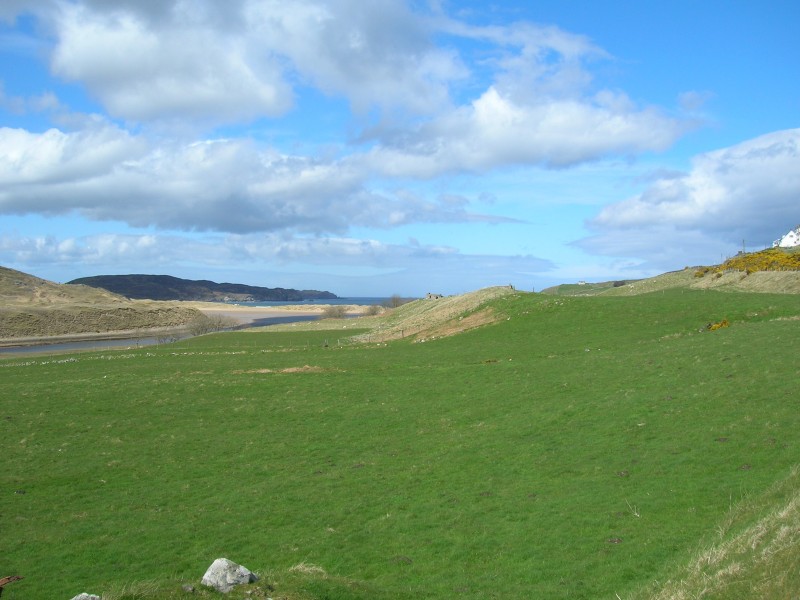 First views of the Pentland Firth  – the sea above the North Coast of Scotland – taken from Bettyhill.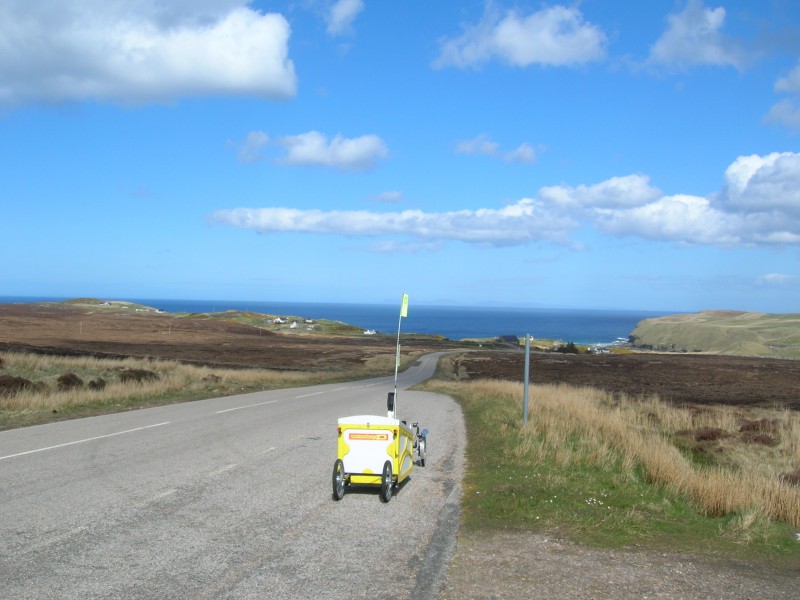 You can just Make out the Orkney Islands in this shot….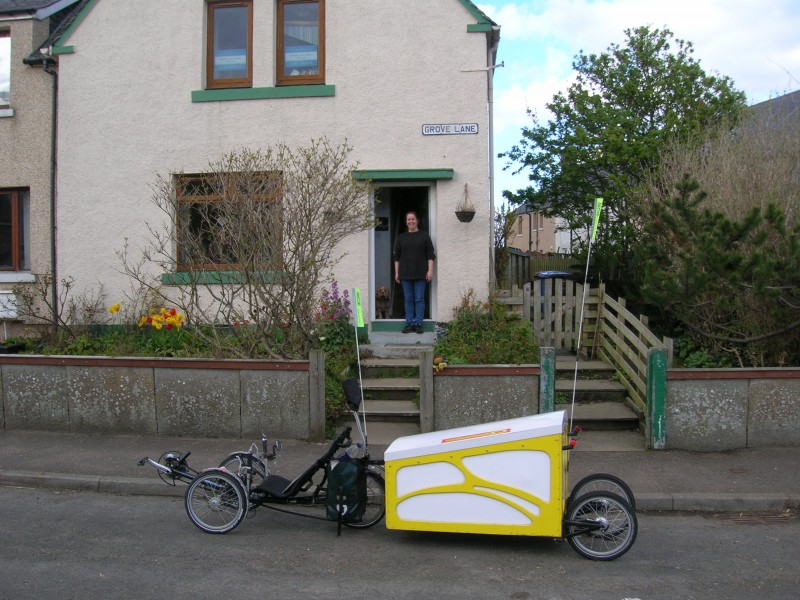 …. Before arriving yesterday early evening, tired but pleased at  the www.caithnessmusic.com HQ, here in Thurso, Caithness.  Susie and Katrina (pictured in her doorway) are now helping me to set up some performances before heading off for John o Groats on Friday.
Looking forward to varied,  music filled days here in Thurso.  Will post again soon !