Yes it was always the plan to build new sized wheels for the trailer on arrival in Lancaster and Morecambe district… North West England.  It's at about the halfway point of my journey, between the top and bottom of mainland Britain.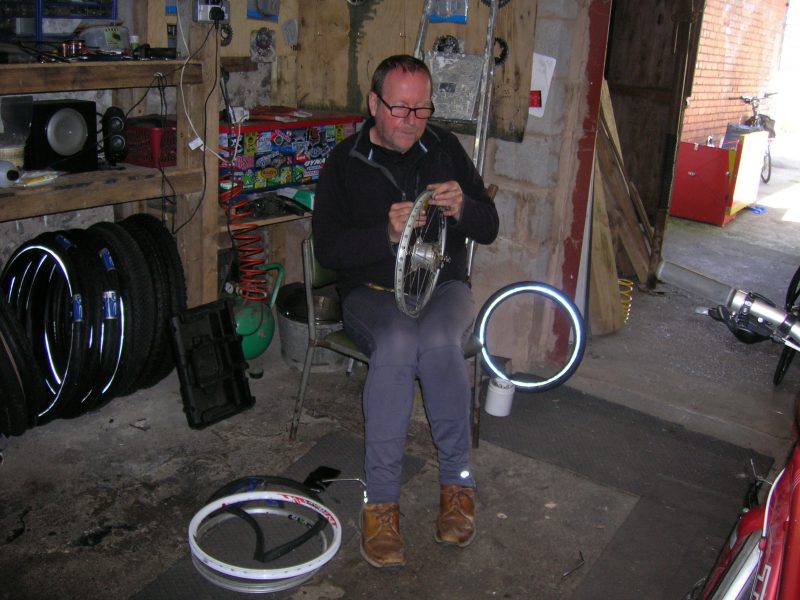 This post is a bit "techy"  –  so get used to it now ! Here's me removing the Sturmey Archer drum brake dynamo hubs from the TubaTrailer 355 sized wheels. They will then be rebuilt in to a pair of 20 inch ICE rims.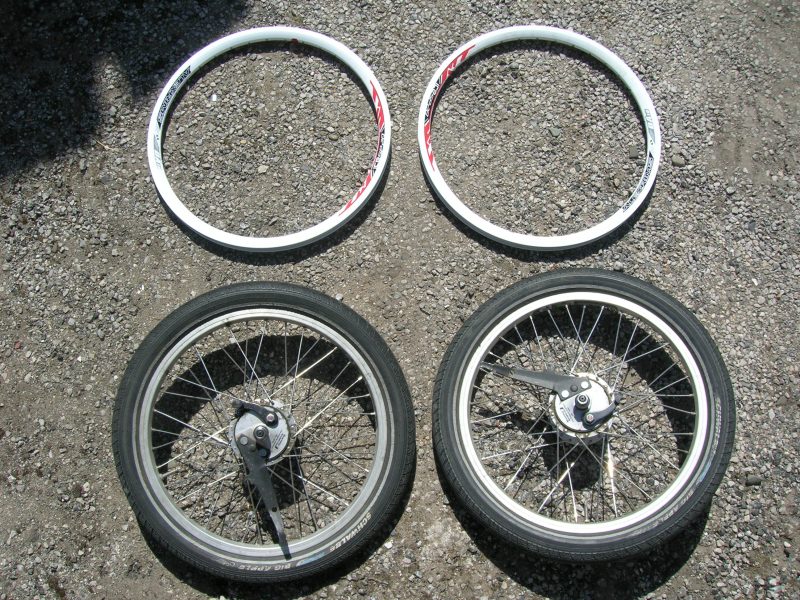 The 355 wheels worked just fine – they are the size used on my 12 year old ICE Mini Recumbent Trike – but there are now so few bikes and trikes on the road designed to run on this unusual size that tyres are becoming harder and harder to find. Pictured above are the last of the suspension giving "Big Apples" that I could find in the size – essential for smooth trailer handling.  The ubiquitous 20 inch wheel replacement is preferable for long distance international TubaTriking, with 20 inch tyres of all kinds available everywhere.
The second reason for a halfway "Tecchy Stop" is to strip down and thoroughly inspect the condition of the newly completed TubaTrailer – especially its chassis, of which much is asked in its load carrying and shock absorbing duties.  Oh, and before you ask, it was designed to accept both 355 and 20 inch wheels !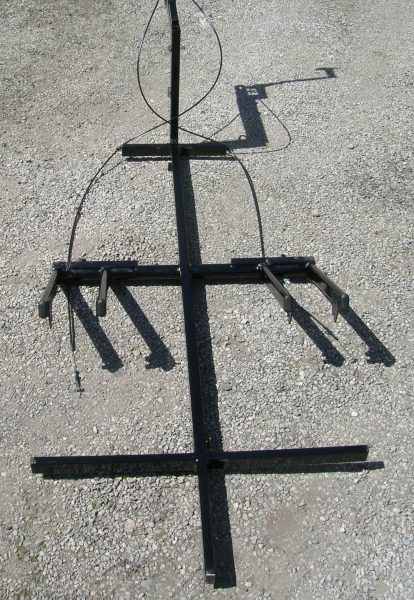 Trailer designer and co-fabricator Steve Foster of 4WV Design calculated that the chassis should be durable enough to withstand 30,000 miles of rigorous use.  After 500 – probably enough for any teething problems to emerge – all the welds have been inspected and are fully intact, and the chassis remains in perfect structural alignment.  A great job well done Steve. It's great to ride in confidence. Thank you !
Upon arrival of the correct length new spokes long time InnerTuba supporter  and bicycle mechanic Colin Stones will rebuild the wheels…
… Ready for me to head further South toward more musical delights  – Tuneful plans are afoot. Keep visiting !