Musical arranger John Iveson has completed a fabulous new arrangement – dedicated to InnerTuba – of Joni Mitchell's "A Case of You", for solo tuba and brass band.
Here's a bit of the solo part…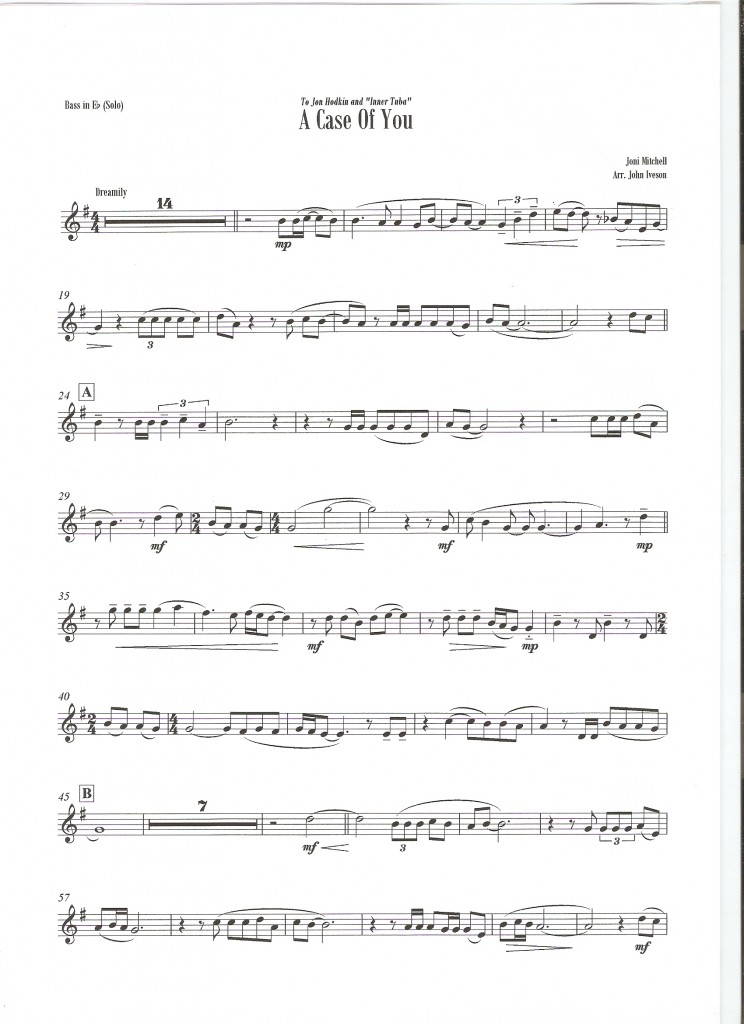 The Alfred Music Publishing Co., inc. confirmed permission to go ahead with this arrangement of A Case of You in very quick time. In an recent email to InnerTuba, John Iveson wrote,
"Apparently it's the quickest response they've ever had from Joni Mitchell's team – so they either like the arrangement or the project, or both! Either way, I can get on with it with a clear conscience"
So a big thank you to John Iveson, Alfred Music Publishing and the Joni Mitchell management team, for all their combined enthusiasm.
This premiere performance will be on the evening of Saturday 27th September 2014 at Cartmel Priory Cumbria, England.  Tuba soloist Jon Hodkin will be accompanied by Flookburgh Brass Band – conducted by the arranger, John Iveson.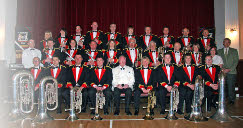 Don't miss it!