So this is how I knew I had reached the top of the 7 or so mile climb out of Fort Augustus in the Scottish Highlands….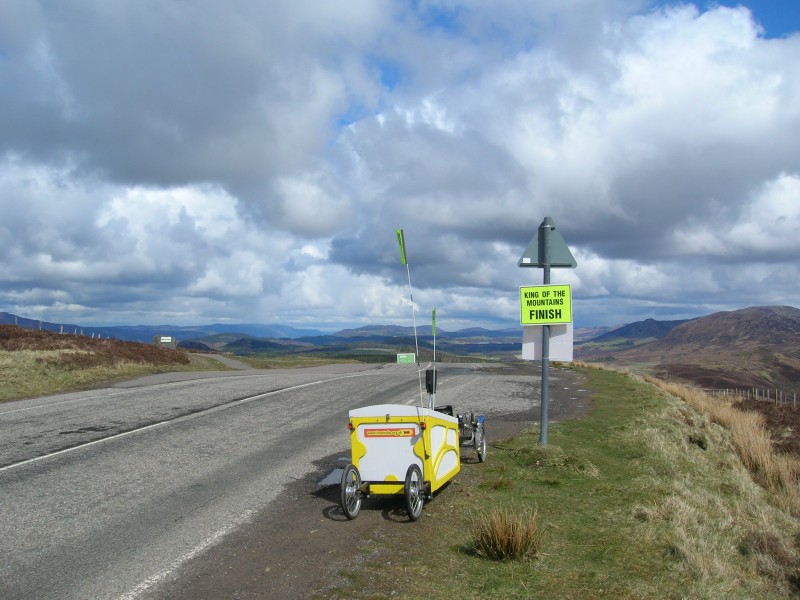 I should point out that the sign was not placed there for InnerTuba; rather for a major cycle event which took place last Sunday – read about it here: http://www.etapelochness.com/news/press-releases/thousands-of-cyclists-complete-etape-loch-ness/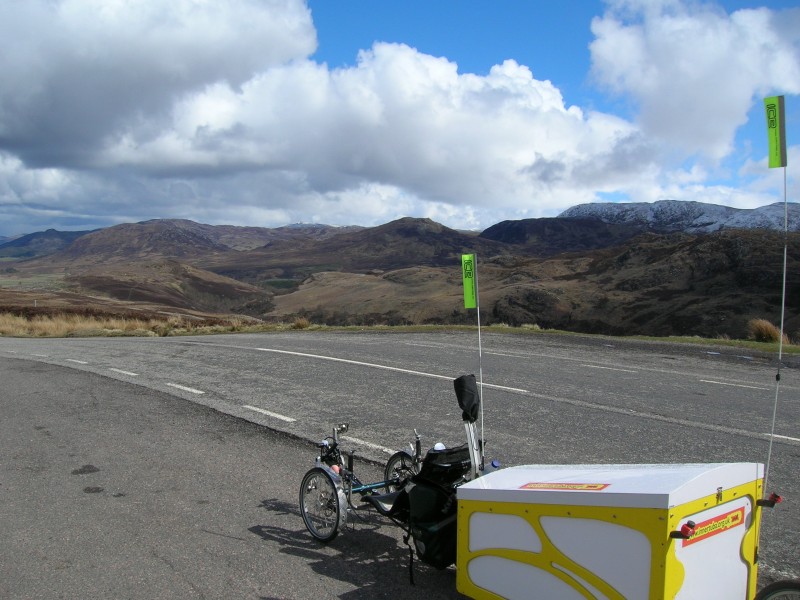 Following a long descent I reached the shores of Loch Ness and stopped for a bit of Monster searching…..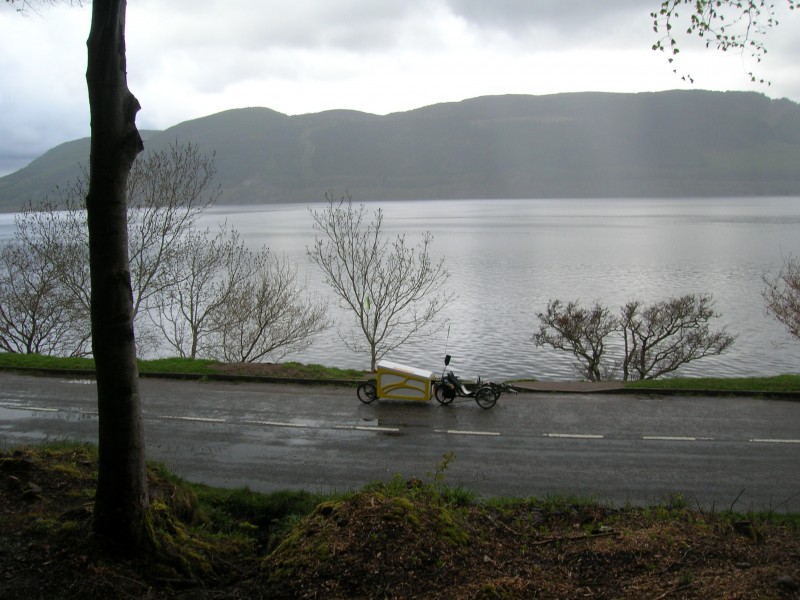 … to no avail.  No self respecting monster is gonna venture out on a dull, cold, rainy sleety day like this, I figured.  I would rather have been indoors myself to be honest !  So I pressed on to Dores, 8 miles South of Inverness to my hosts Rob and Rachel Farmer. They are both music teachers, and to round off the day Rob kindly invited me play at a rehearsal of the Inverness Schools Wind Band….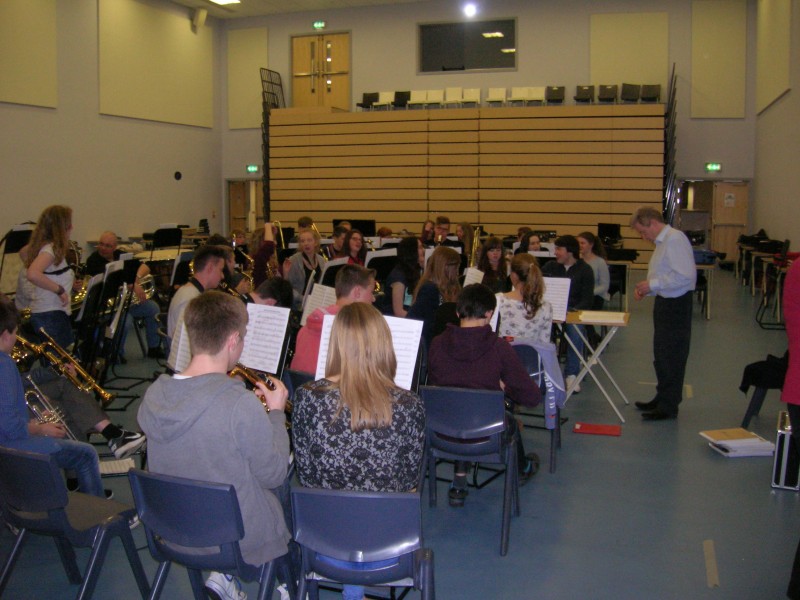 It was great to play with this enthusiastic and talented group, to round off an exhilerating but tiring day of TubaTriking.
Thank you Rob Farmer (conducting) and the Inverness Schools Wind Band. Good luck with your forthcoming concert, with Highland Brass Band on:
Wednesday 6th May, 7.30,  at Millburn Academy, Inverness.
InnerTuba will by then have pedalled to Thurso, on the North coast of Scotland, updating here, as and when internet access is available.  Keep visiting folks !