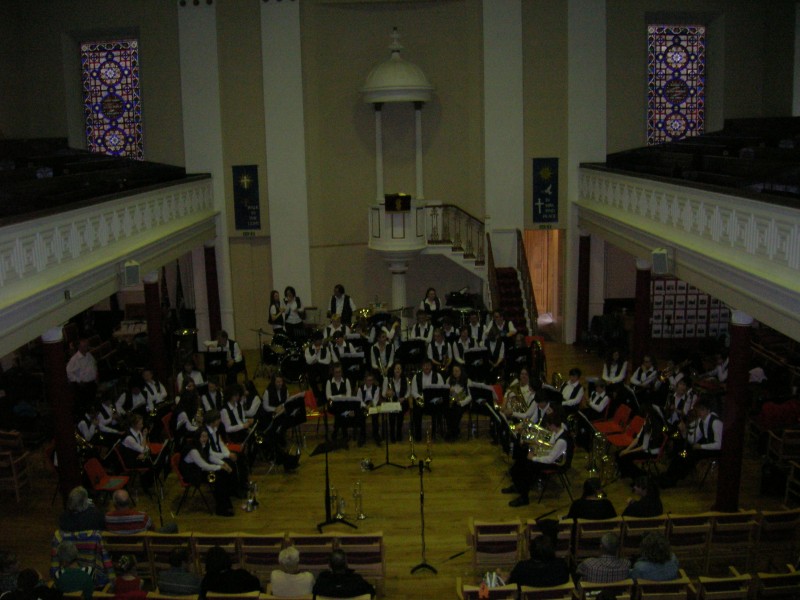 This was the scene from the Balcony of St Giles Church, Elgin, last night.  Moray Concert Brass  – or MCB – about to begin their concert. Now that is alot of young musicians  – and I was delighted to join them as their umpteenth Tuba player on stage (I think there were 9 of us !).
MCB is directed with huge skill and enthusiasm by its Musical Director –  instrumental teacher and trumpet player Glenn Munro. Regular concerts both at home and abroad are the staple diet of the band.  But that's not all, Glenn never misses a trick when it comes to ensuring that his band have the opportunity to meet and perform with the world's top brass specialists.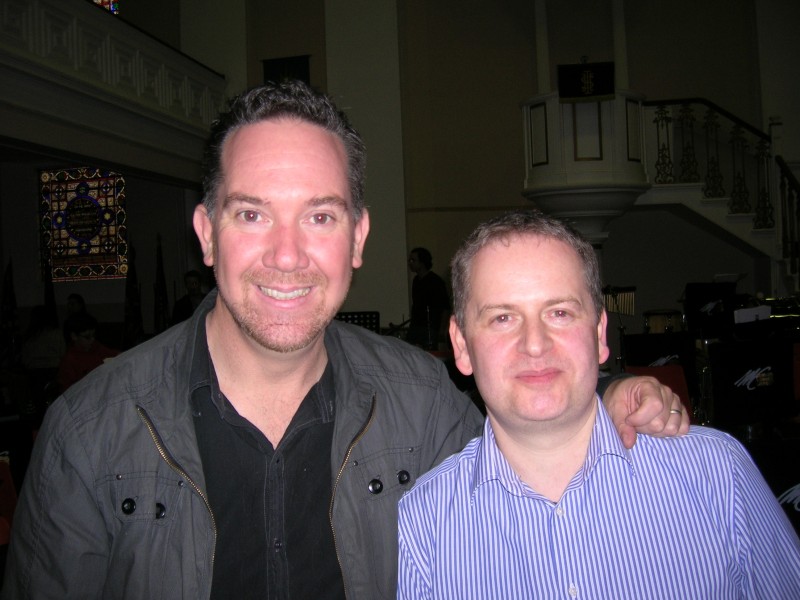 Here's Glenn (right) pictured with Australian trumpet player  Greg Spence – just after last night's concert. Greg is at the top of his game, and boy did we hear it yesterday, both in his afternoon Masterclass, and in stunning solo trumpet features throughout the concert.
Greg is currently delivering Masterclasses worldwide – you can find out more about his work here, on his website http://www.mysterytomastery.com/ 
Glenn and MCB – a pleasure to work with you – see you all again these coming weeks !
Greg – maybe see you in Oz one fine tour down under –  Thanks for your clear enthusiasm and interest in all things InnerTuba ! Keep in touch Mate 🙂