InnerTuba pedalled  80+ miles in and around NW England last weekend, trialling the new TubaTrailer.
Handling and stability proved excellent on varied road surfaces and terrain… and there was the pleasure of performing in concert with Flookburgh Brass Band at journey's end!
One improvement since has been the installation of a Carry Freedom Lollipop Hitch – pictured below – into the towing bar.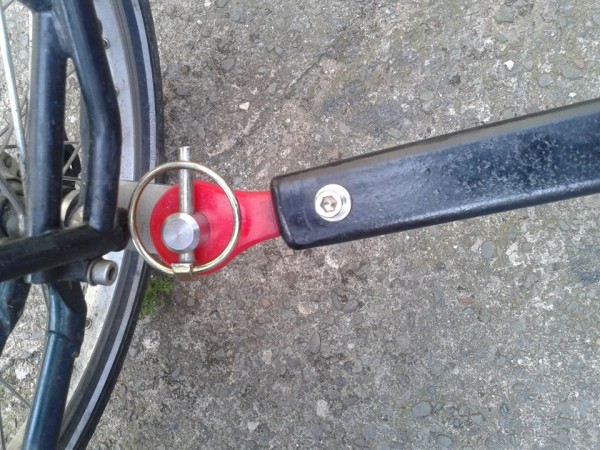 Many thanks, yet again, to Colin Stones of www.bikerepairslancaster.com for lending his fabrication and welding skills to the task!