The picture says it all…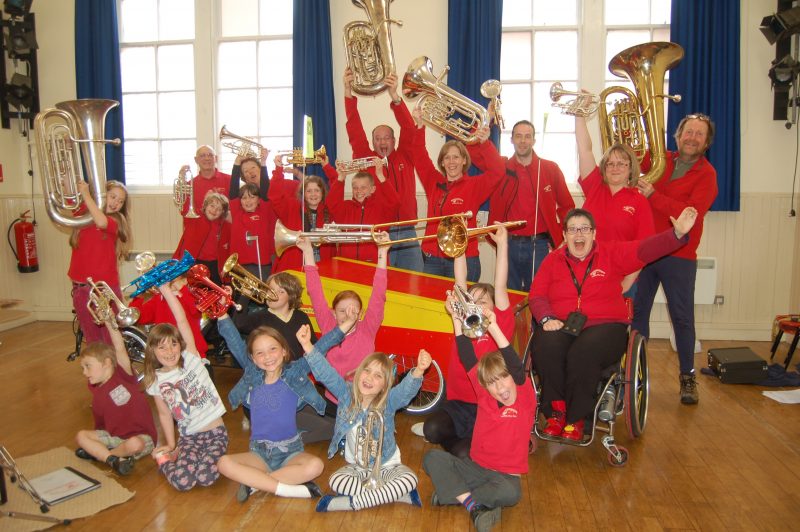 Now Leadhills Silver Band is the highest band above sea level in Scotland – indeed, we think, in the UK.  It's just a mile away from here: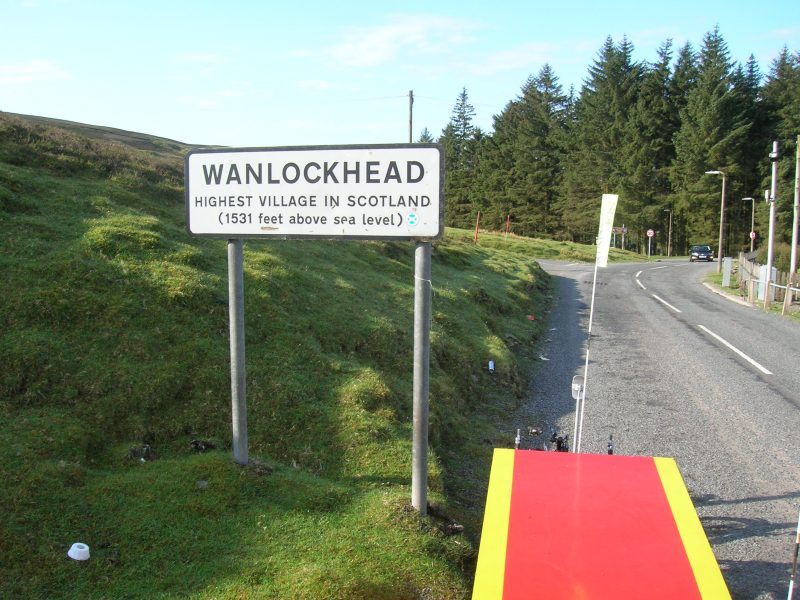 Reason enough, you might think, for a cycling Tuba Player to want to visit.  More than this, having seen Leadhills Silver Band perform on stage in the Perth Concert Hall earlier in the year, I knew that this outfit represents the very best in the spirit of community music making. Under the baton of highly experienced musician Teresa Brasier, and a dedicated team around her, all folk from this tight knit community are encouraged to get stuck in and play music together.
Fiona Foley took time out from her skilled work as a stained glass artist –  visit www.foleystainedglass.com –  to write this press release today.  Her words can't be bettered methinks:
Leadhills Silver Band celebrated their 'Inner Tubas" on Monday night when travelling musician Jon Hodkin visited the village to inspire and excite brass players young and not so young. Jon is on an intrepid journey, cycling from John O'Groats to Land's End with his tuba. En route he is meeting up with fellow musicians and youngsters to share his love of music through workshops and recitals.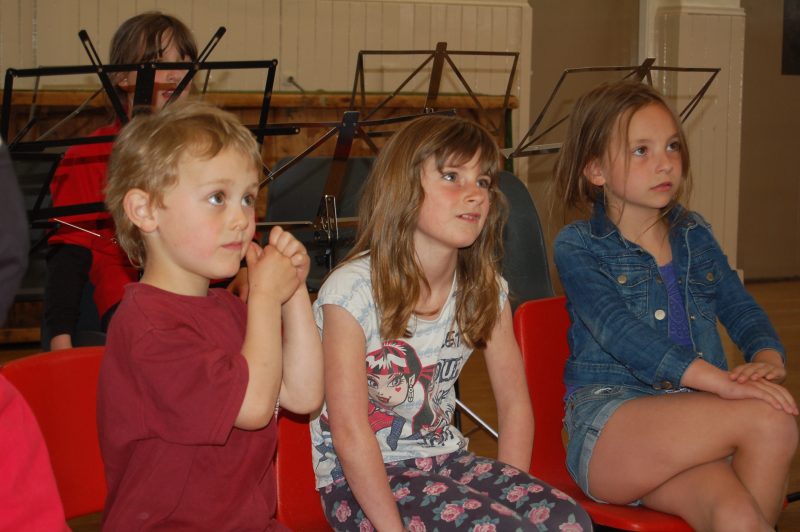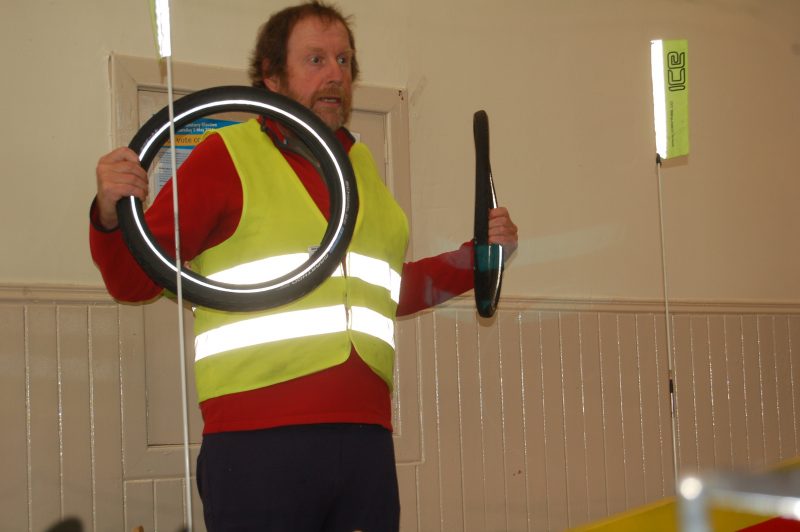 Leadhills' newly formed mini band – new brass players aged 5 – 15, where treated to a concert comprising tuba, conch shell, and garden hose/kitchen funnel combination. They thoroughly enjoyed his visit , as did the main band during their special weekend practice at the Hopetoun Arms Hotel.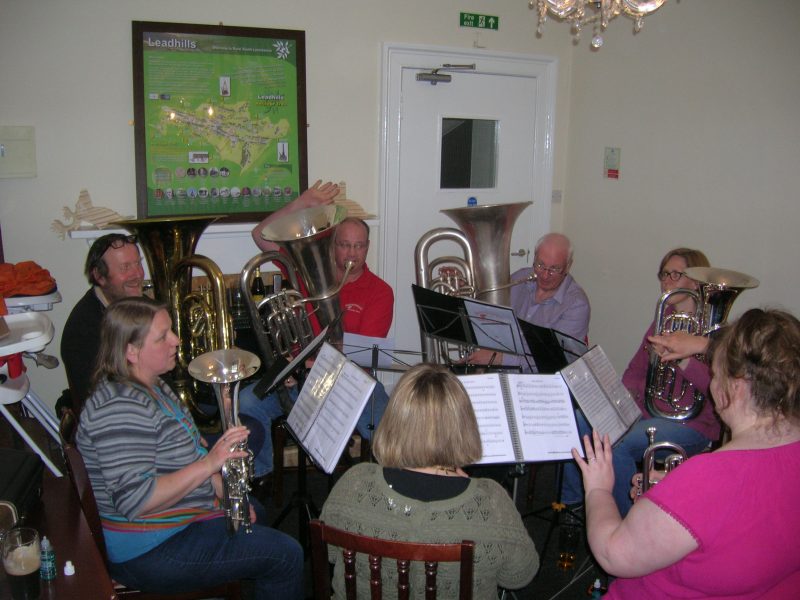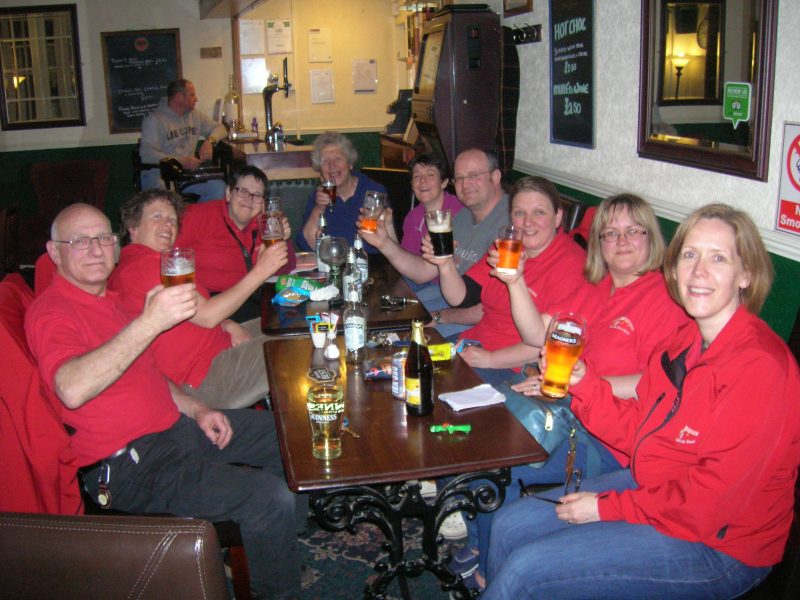 A talented tuba player and cycling devotee, Jon's passion for both shines through. He's not afraid of a challenge either as his next venture is to pedal his specialised recumbent trike and tuba across Canada.
Follow his adventures and support him on line innertuba.org.uk
Lastly, here's my new friend Paul Berry sharing his idea for improved weather protection whilst TubaTrikin:
Thank you all at Leadhills Silver Band – for a very memorable weekend.  Keep up the fine work, and see you all again. XX