Enjoying a few days leg resting, whilst servicing and carrying out minor repairs to the TubaTrike and TubaTrailer. Where better to hang out than with David and Irene Gardiner  of www.laid-back-bikes.scot ?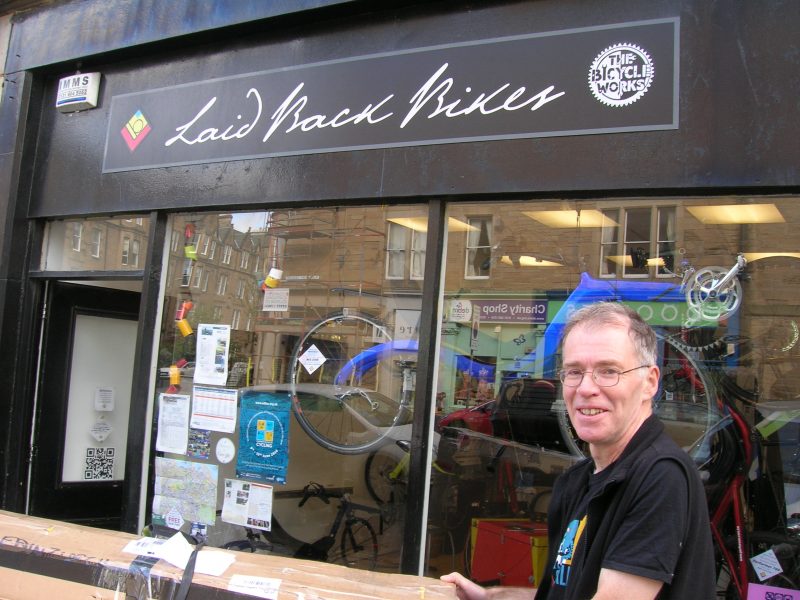 Here's David, outside his specialist recumbent and load bike and trike emporium. take a look inside…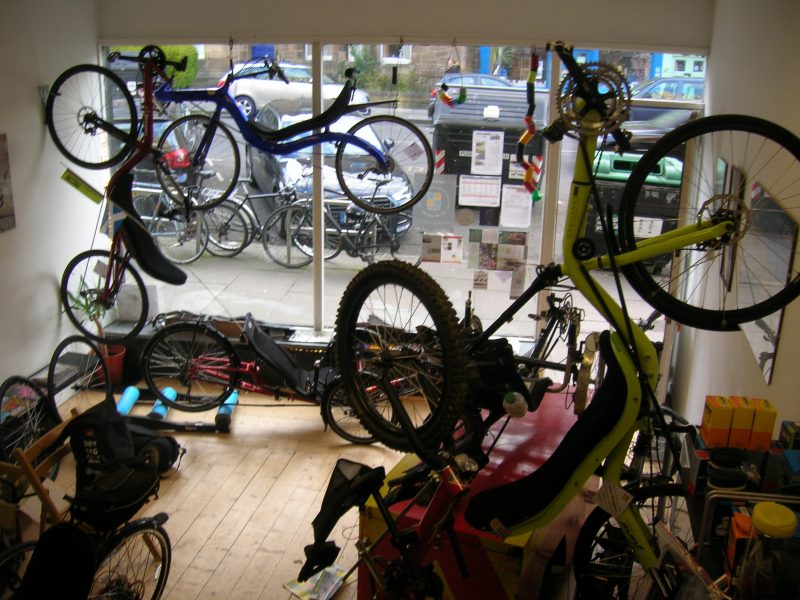 You can make out the TubaTrike and TubaTrailer amongst the busy – ness of it all ! ICE, Nazca, Urban Arrow, Hase, Circe, M5 and more can all be found in this small welcoming shop.  No wonder customers travel, by appointment, from miles around to do business here !
David generously provided both storage for the rig and accommodation for me, whilst a minor weld to a front mudguard support on the trike, and a tiny repair to the trailer braking system were completed.
With more musical happenings soon to report on, InnerTuba will be heading South again tomorrow morning….. Thank you Laid Back Bikes of Edinburgh.