My generous Fort William host Peter Whitehead greeted me on arrival in his home town……. but in no time at all we were engrossed in tubas – he with his Yamaha B flat ….
..and yesterday (Sunday 26th April) I met Peter's nephew, Anthony Hook – himself a fine and very enthusiastic tuba player   He lives just outside Fort William in Torlundy. The view from his family's back garden is this….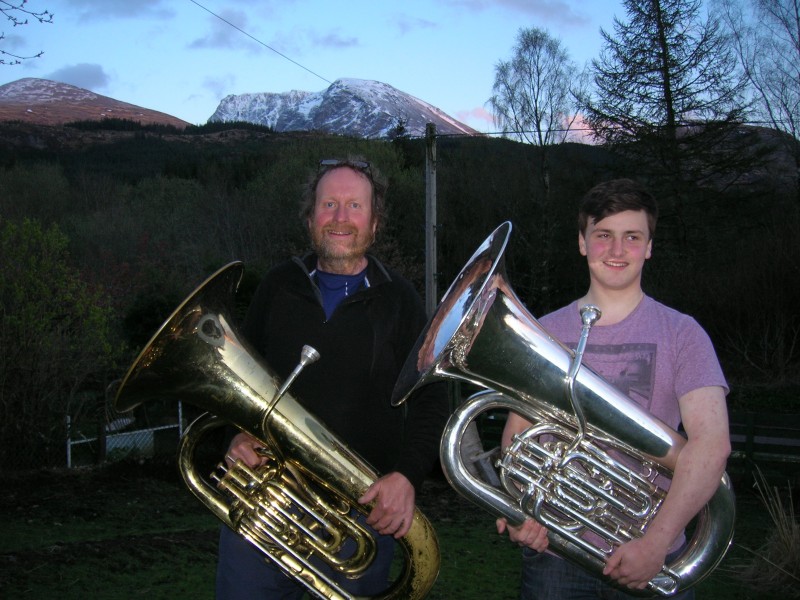 After some serious fun playing duets we went into the garden and aimed our tubas at Britain's highest mountain – Ben Nevis.  The near perfect echo took about a second to get back to us.
Just one thing you can do with a couple of tubas and a mountain….. See you again Anthony and Peter – keep up the good work, and enjoy your musical journeys with tubas !