Hello, my name is Jon Hodkin and I am a cyclist and a tuba player. Way back in the year 2000, I hatched the idea of combining my two passions into a pedal propelled tuba-centric educational entertainment and music show. . .  InnerTuba was born.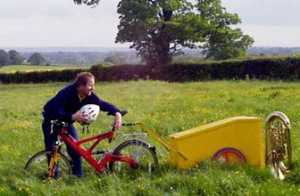 This unique interactive cycle powered touring presentation of performance skills and sustainable technology, wrapped up in a large dollop of humour, proved a winning combination and met with much critical acclaim.
Over the next 9 years I pedal pushed my shows for thousands of miles, performing them to a wide variety of young and not so young audiences, playing in school halls, community centres, nursing homes, church halls, scout huts, and public spaces throughout England, Northern Ireland and Scotland.
After a break I decided, in 2012, to put the show back on the road.  This decision to relaunch InnerTuba was, and will remain, a tribute.

My ultimate goal is to pedal coast to coast across Canada, fundraising for charities, and giving performances en route – the InnerTuba Trans Canada Tour…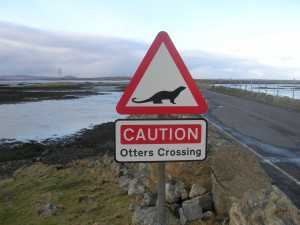 And remember, if your venue has a small road leading to it,  InnerTuba can perform there!