From the summit of the Drumochter Pass – the main road, rail and cyclepath route between the Northern and Southern mountains of the central Scottish Highlands – it felt like the top of the world this warm sunny evening….
A fast descent followed, picking up water from a clear flowing stream in advance of finding a fine camping spot miles from anywhere…..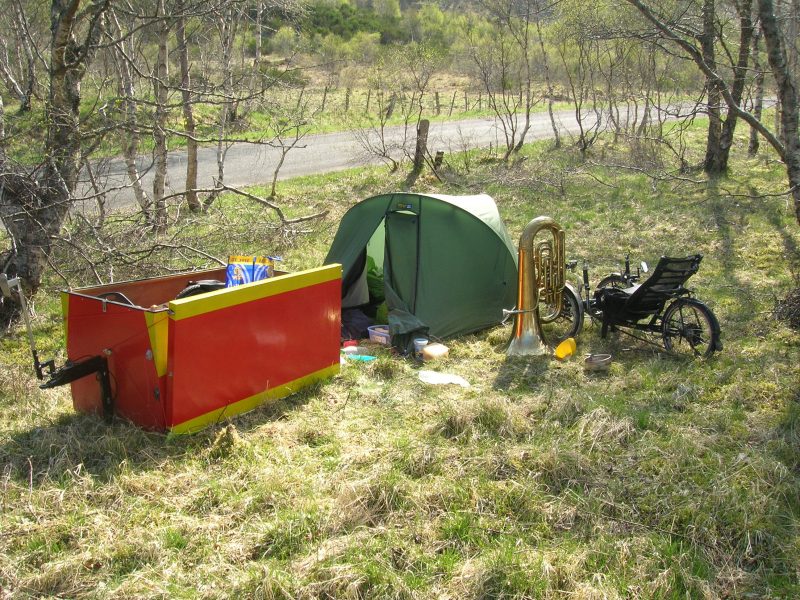 ….warm enough to play outside, in both the evening and morning sunshine.
It was then one more night out before pedalling along the banks of the River Tay into Perth. There I thoroughly enjoyed the generous company of www.warmshowers.org hosts Andy and Sheila,  at their home just outside the city centre.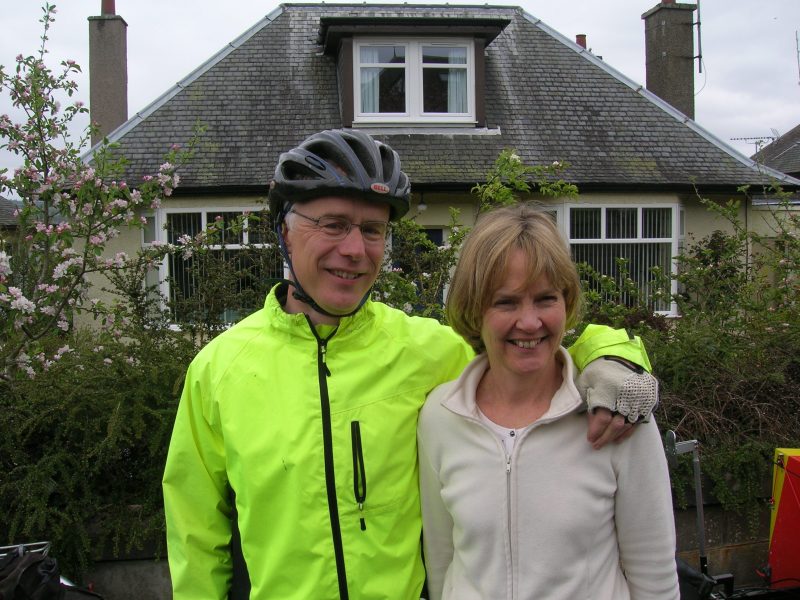 Sheila is a pianist – it was great to have her accompany me on solo tuba after eating copious home cooked, largely home grown food. Thanks also to Andy for guiding me out of Perth on my journey South to Edinburgh.
 By the time I was approaching Edinburgh – word had reached the forum http://citycyclingedinburgh.info/bbpress/ . Member Becky Taylor (above) met me on the North side of the famous Forth Road Bridge  – astride her Lightning Recumbent Bicycle – to guide me into her home city – thanks Becky ! Here are some photos she took….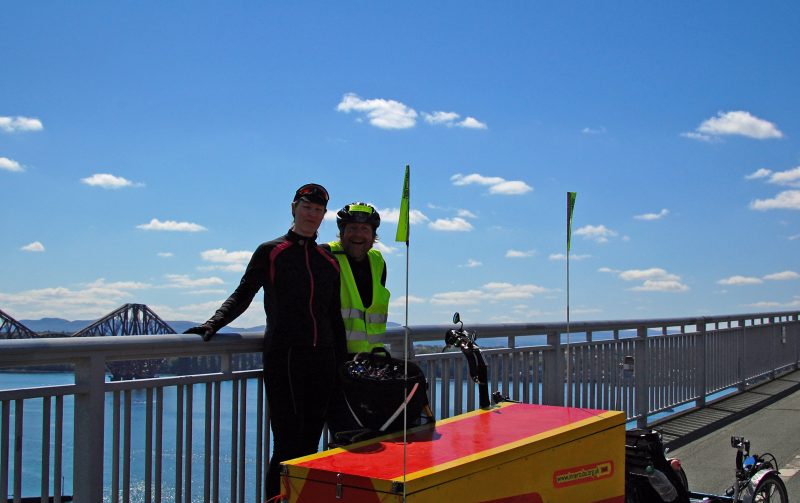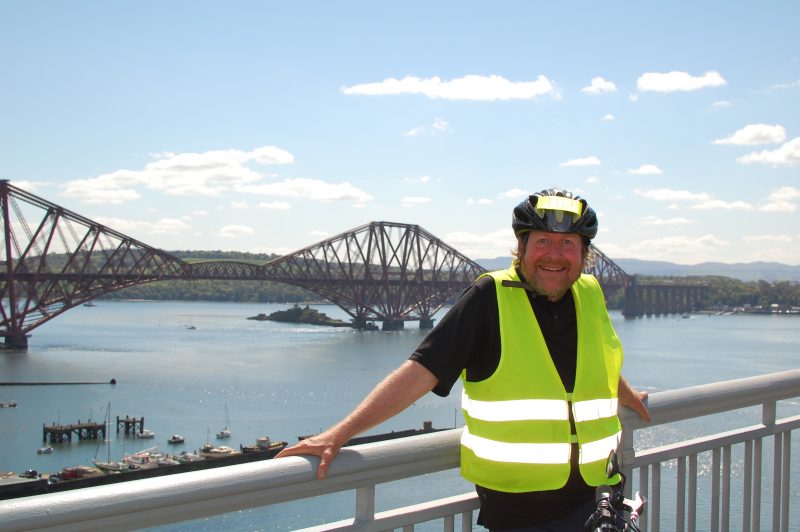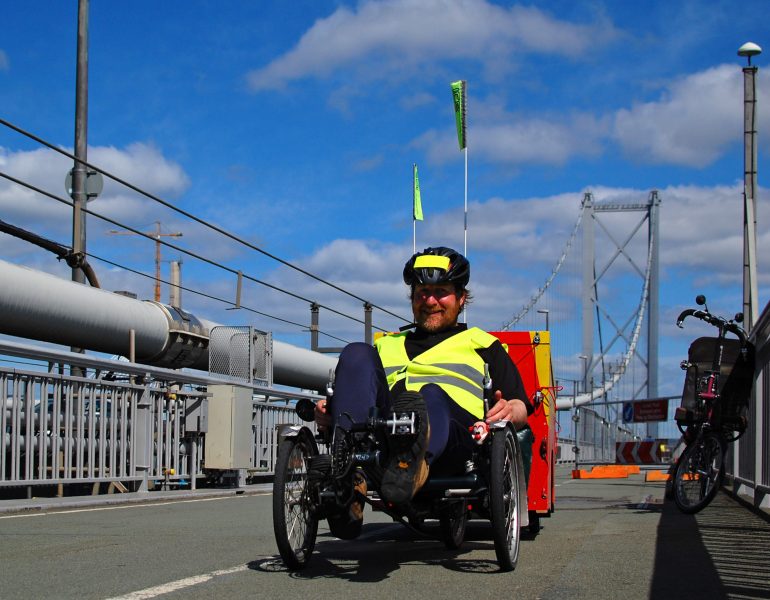 …. before arriving in Edinburgh itself, with the Castle as a fitting backdrop…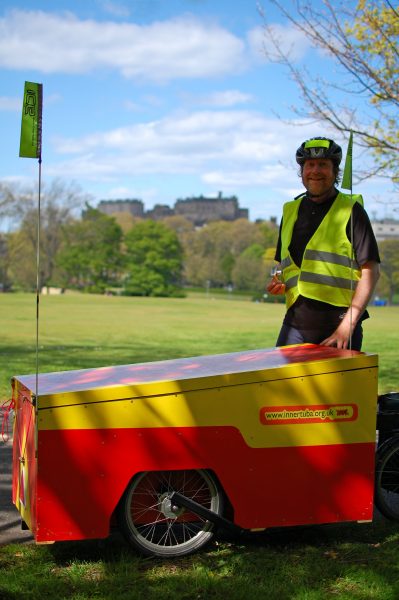 I'll be back shortly with tales of City Life, here in Scotland's Sunny Capital. First, a wee rest for some well worked leg muscles is in order !