The new TubaTrailer is building up at a pace, here in Thurso on the far North coast of Scotland.  Here's Steve Fosters chassis layout plan, to be fabricated from mild steel……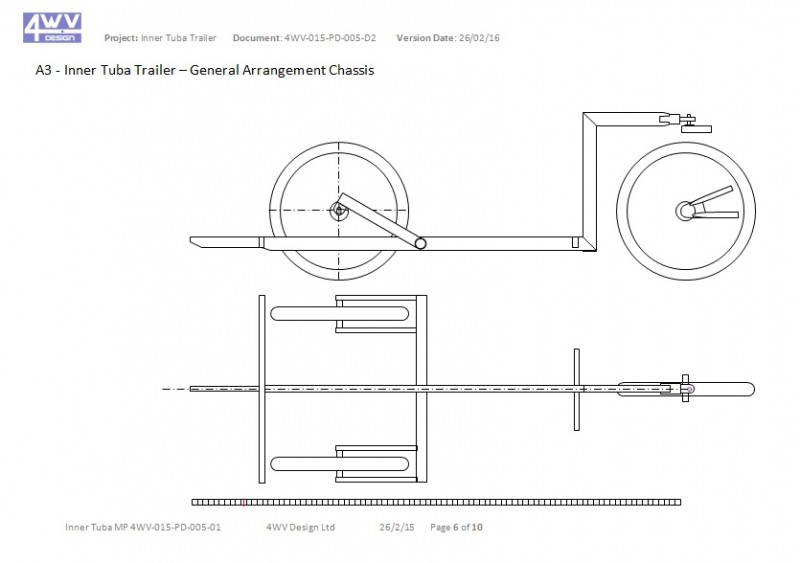 The plan looks simple enough – but its creation represents painstaking consideration of the "work" to which the chassis will be put over thousands of miles on variable road surfaces – and the carriage requirements of its unusual payload. From here we set to work transferring the plan to real life trailer chassis parts – maintaining precision accuracy of all dimensions and angles….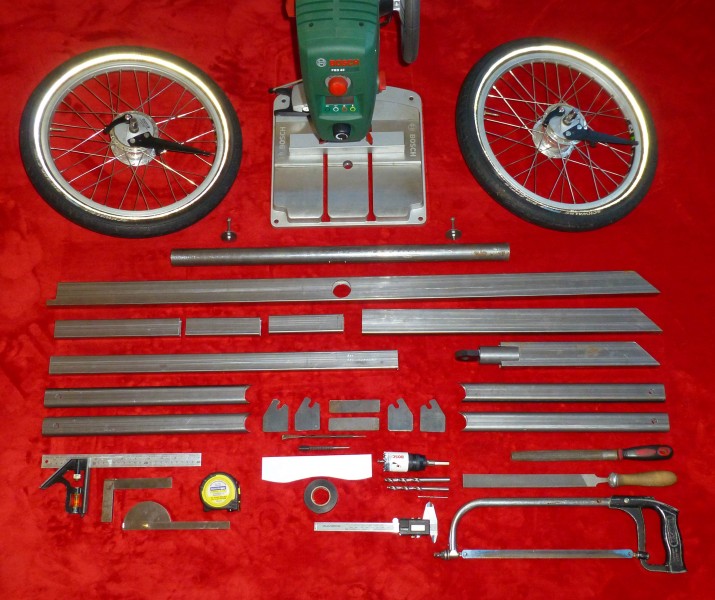 Steve's photo shows the cut, filed and prepared parts ready for welding, along with the tools we used to reach this point in production. You will see only one power tool – a really good pillar drill.  The remainder are the standard hand measuring, cutting and shaping tools which can be found in many a home workshop across the world.  It's been liberating to see, with disciplined thought, hand and eye, what can be achieved using traditional tools and techniques….
Welding is now near completion – come back soon to see the finished chassis, ready for brush painting……