Thanks to Steve Foster's welding skills….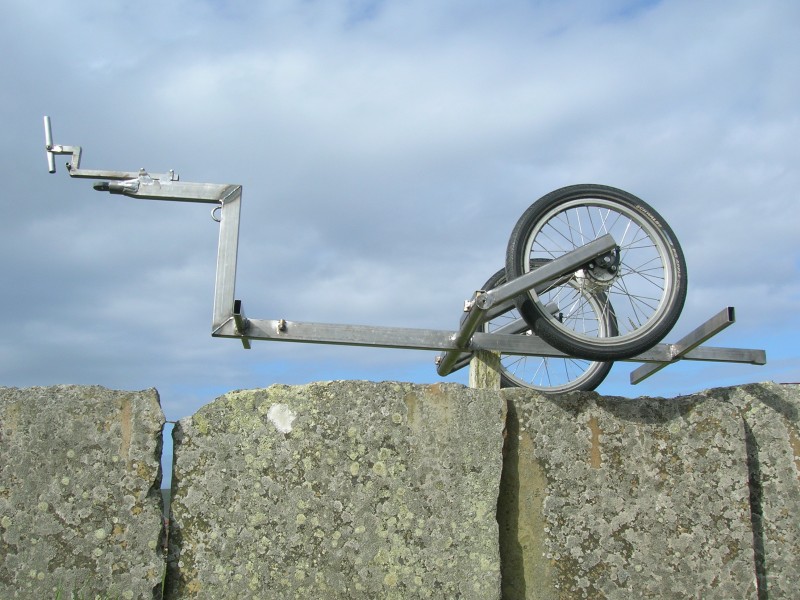 At the very far left of the chassis can be seen the near completed head operated trailer wheel braking system. The final adjustments to this are next on the list, before the chassis is painted.  It will then be bolted to the new lightweight TubaTrailer plywood body.   Steve was last seen there, between the wheel arches,  having a rest…..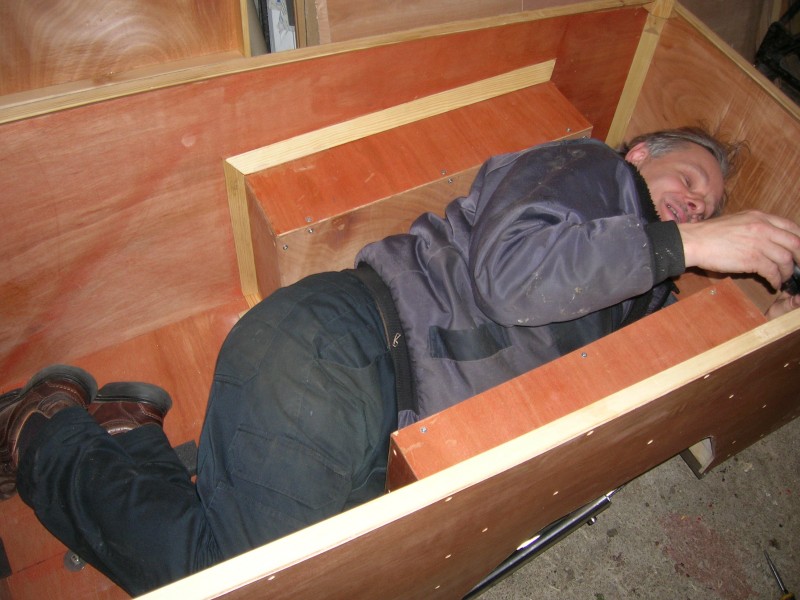 When he wakes up, we will apply some high-vis colours to the body before embarking on pre launch road trials.
Getting close now folks – we can't wait to show you more !