Pedalling South West from Dunnet  Head, through Castletown I arrived In Thurso.  Here Steve Foster of 4WV Design and I were welcomed at Pennyland Primary School yesterday…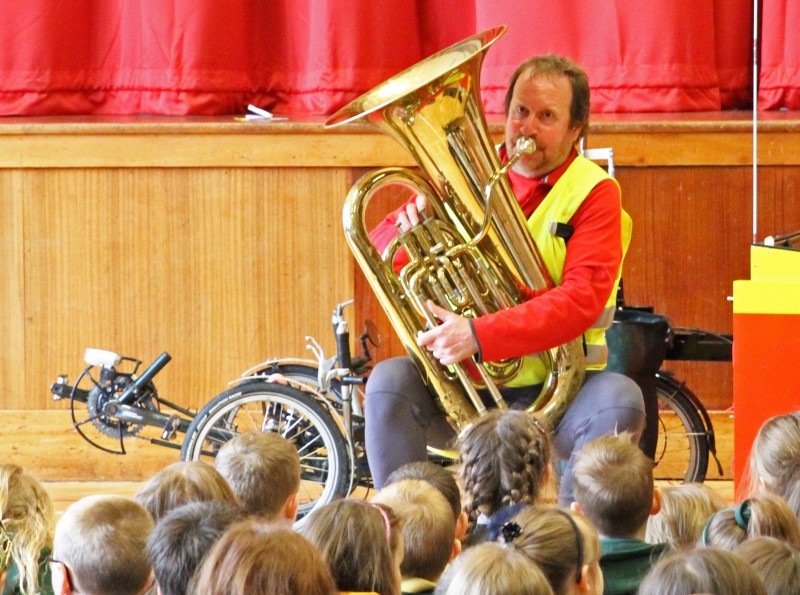 I first gave a short performance to the whole school at assembly. After this, class by class, Steve delivered  6 engaging and well pitched presentations focussing on the design and engineering considerations which went into the build of the new TubaTrailer. He used beautifully constructed models to bring engineering theory to life – and the children loved it.  Thank you Steve, for bring so much to inspire and motivate children toward your profession – starting now !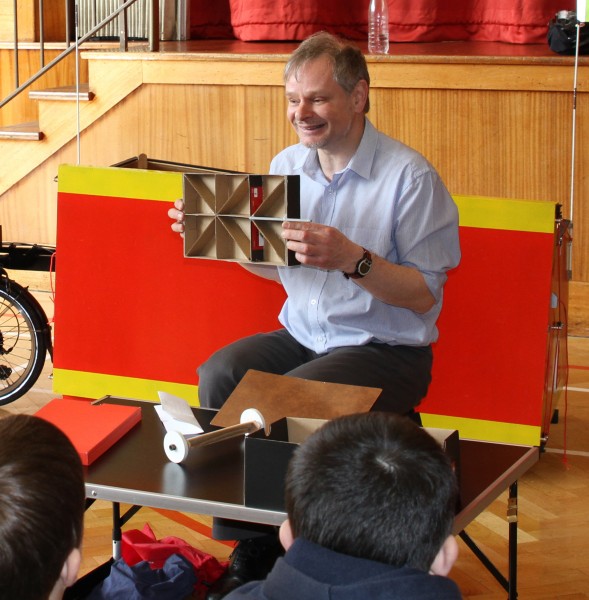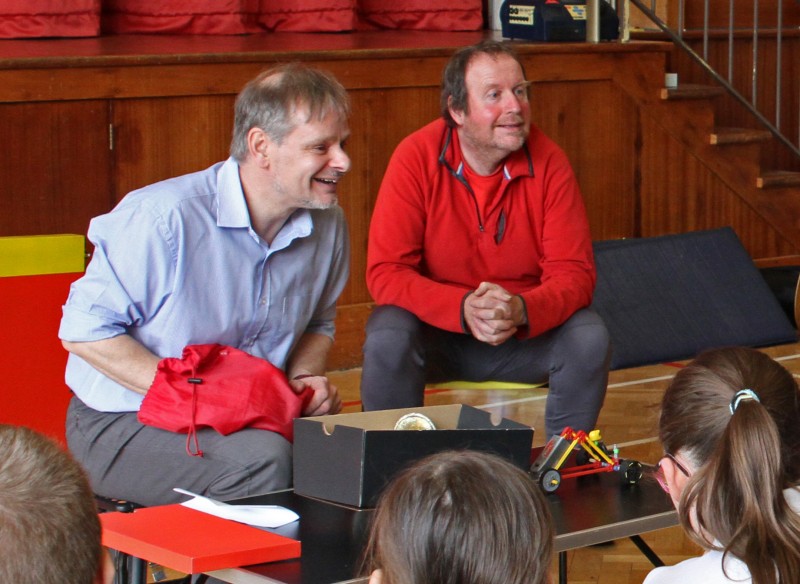 For Steve it was a family affair – his wife Janee attended the school in the sixties, as did both his (now engineer) sons, Glen and Robin.  Thanks, Janee for the  photos,  and  best wishes to Headteacher Mrs Seddon  and all at Pennyland School.
Come Monday InnerTuba continues South towards Inverness….