Here's the scene following a full day of workshops and coaching for particpants – beginners to advanced – at the Cotswold Edge Brass Festival on Sunday…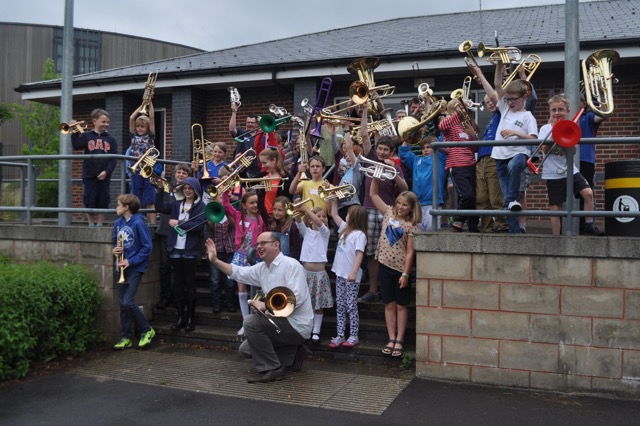 Front centre is the inspirational and highly talented Alan Swain – a bass trombonist whose day job is playing with the Welsh National Opera Company. Here he is having just taught us all a rousing finale chorus…. Herewith thanks from InnerTuba to Alan for his sound advice and encouragement to me throughout the week we worked together.  Appreciated my friend !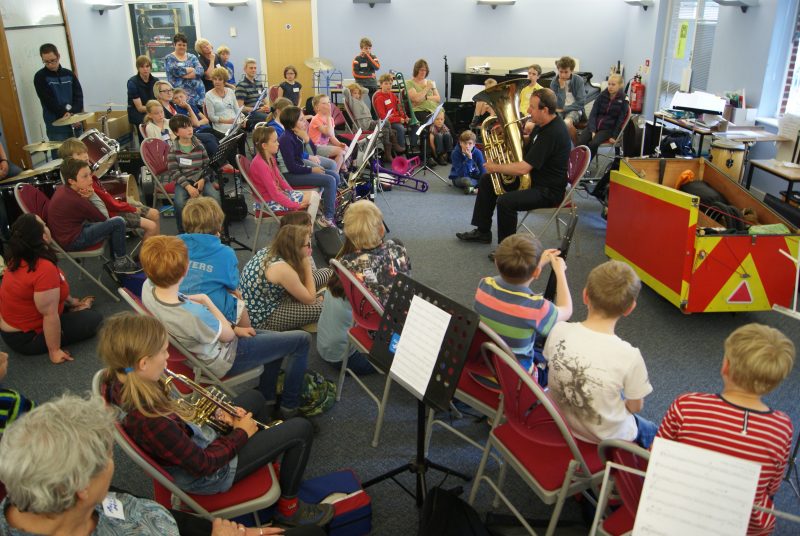 …. and InnerTuba was offered a spot too, by these organisers….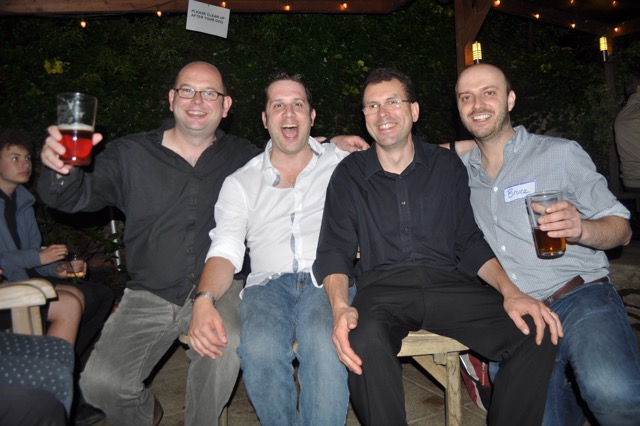 Alan Phil, Chris and Bruce, whose work and commitment to the success of the festival cannot be overstated – thanks guys ! And the musical highlight of the InnerTuba JOGLE tour so far goes to….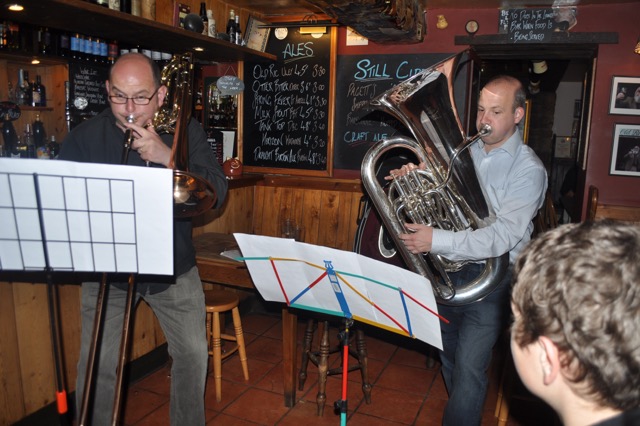 Alan Swain and Jonathan Riches  – displaying top flight pro virtuosity informally and incredibly modestly in the bar of the Spot pub, after the festival. Thank you so much for sharing your talents so freely – truly inspirational !