June 5th. Another day, another visit to another primary school, here in Moray, Scotland…. 
Lhanbryde primary teacher Alison Forbes arrived at work –  dressed for another day at the chalkface ?….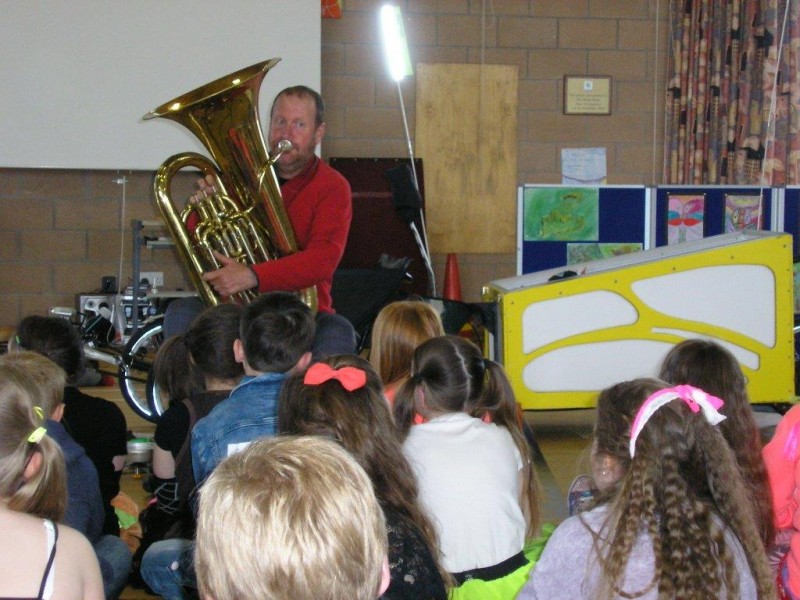 Whilst I began to perform for a brightly coloured assortment of children…..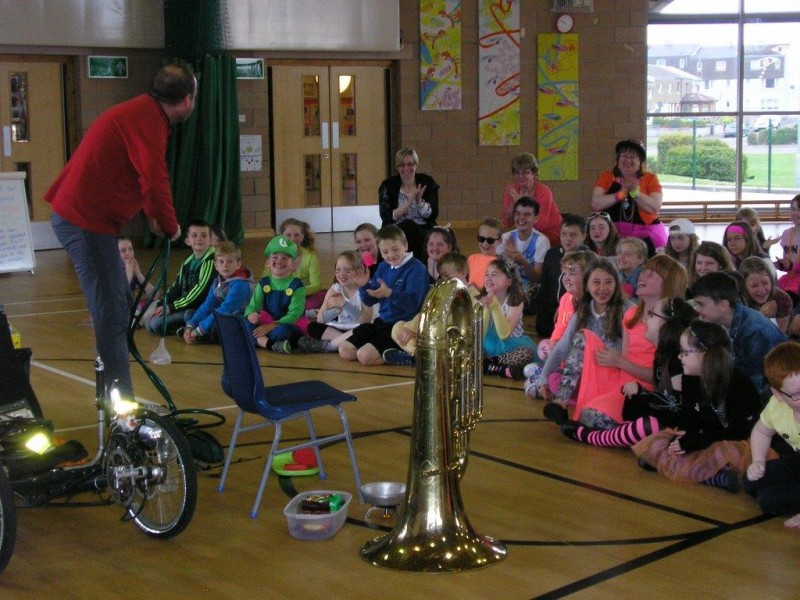 It turned out that the entire school was dressed to impress for a 1980's themed Dance-athon – a fundraiser for new outdoor educational and play equipment. The children were impeccably attentive to my shows, despite the anticipation of a big party !
Sandra Dean. Acting Depute Head Teacher. Lhanbryde Primary School, got in touch about my work that morning.  She wrote:
"The feedback from pupils and staff has been really positive. First and foremost the children enjoyed the sessions and it made them think. I personally liked the inspirational message about making a life out of something you really enjoy. It was a session that contained lots of aspects that can be developed by the teachers. You also pitched it well for the ages and stages you were delivering to.  Thanks again and best wishes for your travels."  
Thank you Sandra and all at Lhanbryde Primary School for a seriously fun filled morning !