The Elgin Academy Cycle Team set off last Friday 29th May on a hundred mile sponsored ride to Aberdeen, Scotland, raising money for Children in Need. InnerTuba was invited along to help send them off….
No sooner had I arrived than ride leader and German teacher Deborah Main declared "Tuba – I play one of those ".  Be my guest…..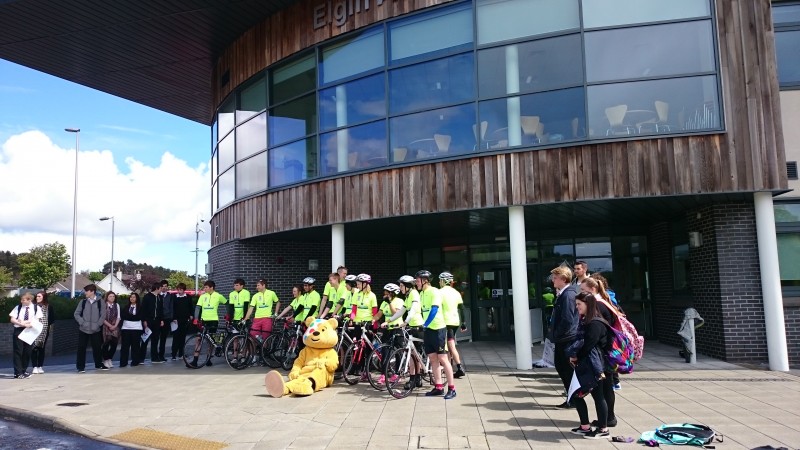 Here's the whole Elgin Academy Cycle Team at their pre departure photoshoot…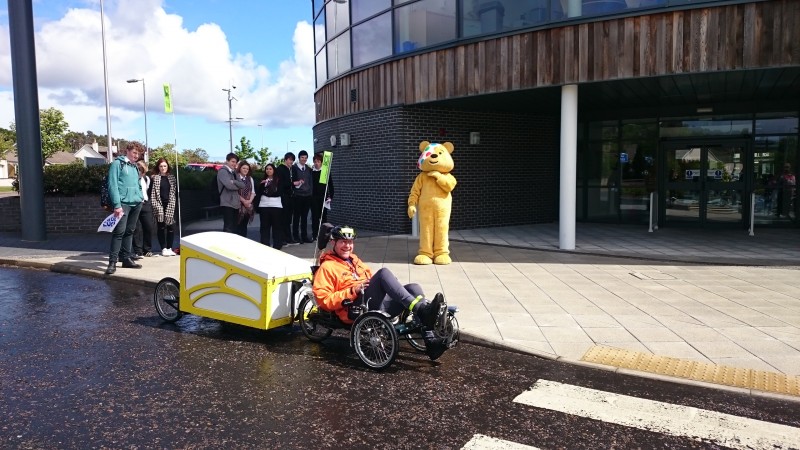 Before InnerTuba's arrival….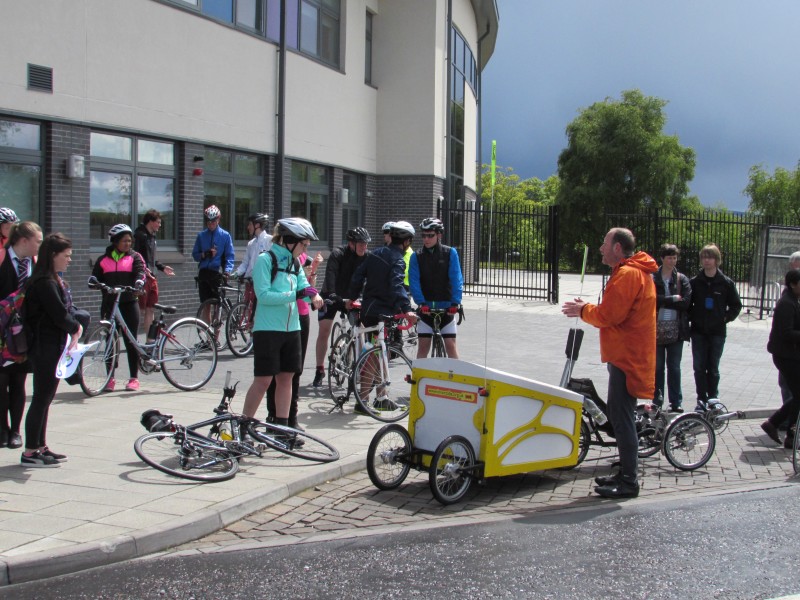 I gave a brief technical overview of the InnerTuba rig….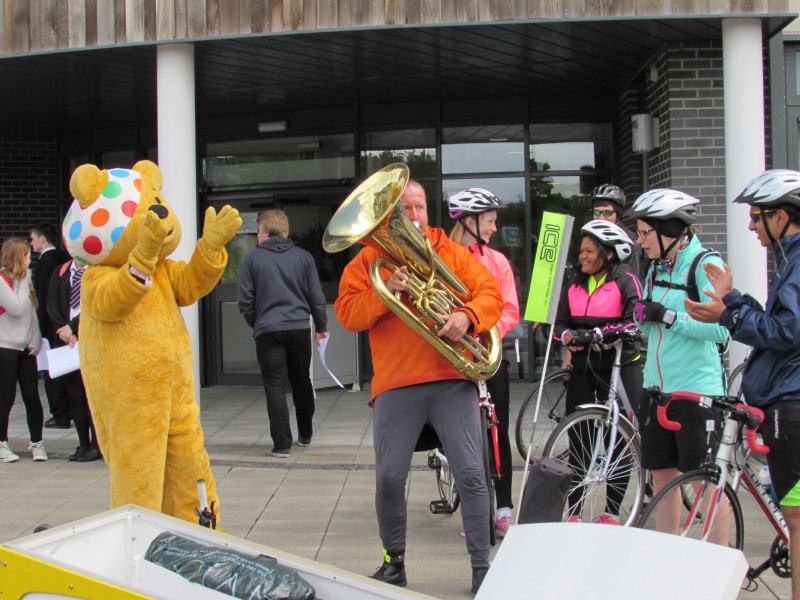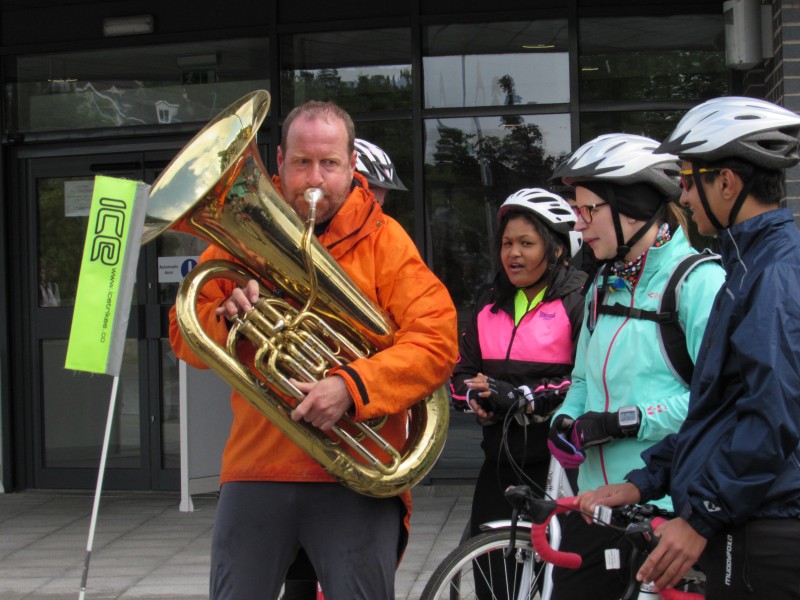 before getting into the beat….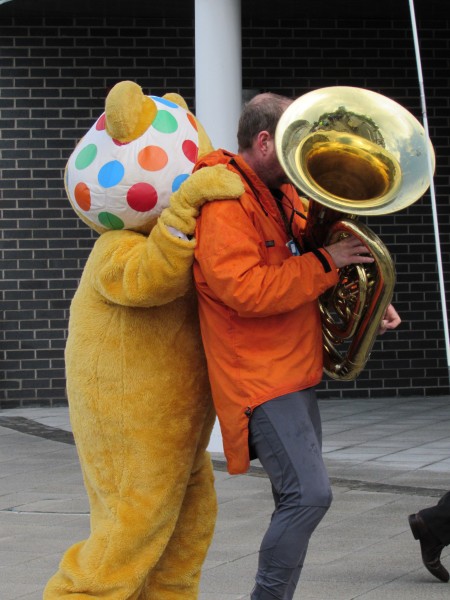 … With and without bears…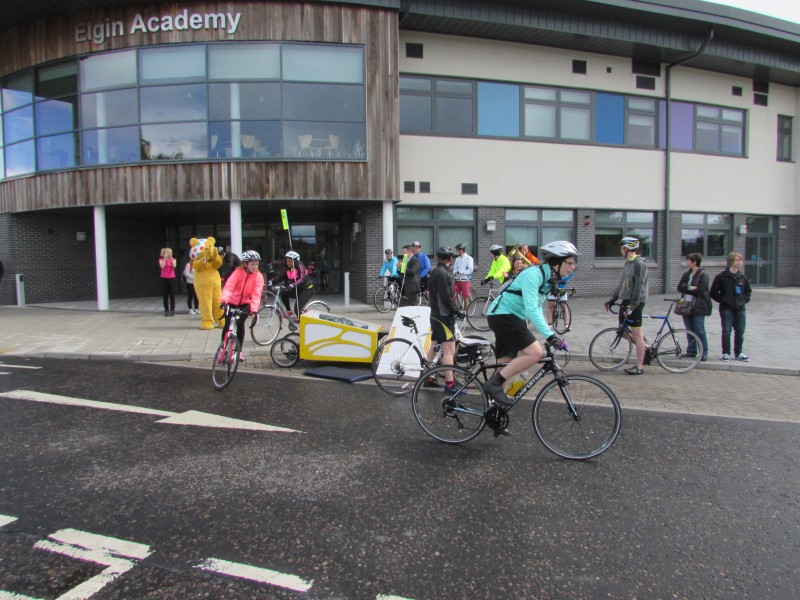 Before team departure – 2 days and 100 miles to Aberdeen….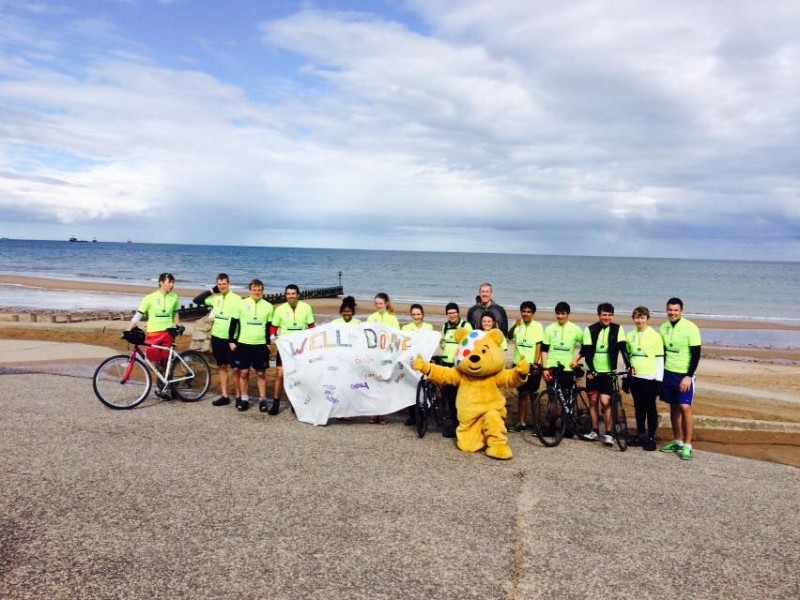 Where Elgin Academy Cycle Team arrived safely on saturday 30th May, despite wind and rain along the way.  Congratulations to you all ! See you back in Moray 🙂