This is InnerTuba with friends from Pentland Silver Band, the Northernmost brass band on the UK mainland, and nearest to John o Groats, in Caithness, Scotland…. , and this is InnerTuba pictured with Pendeen Silver Band, the brass band nearest to Land's End – the SouthWestern most point of mainland Britain, in Cornwall, England…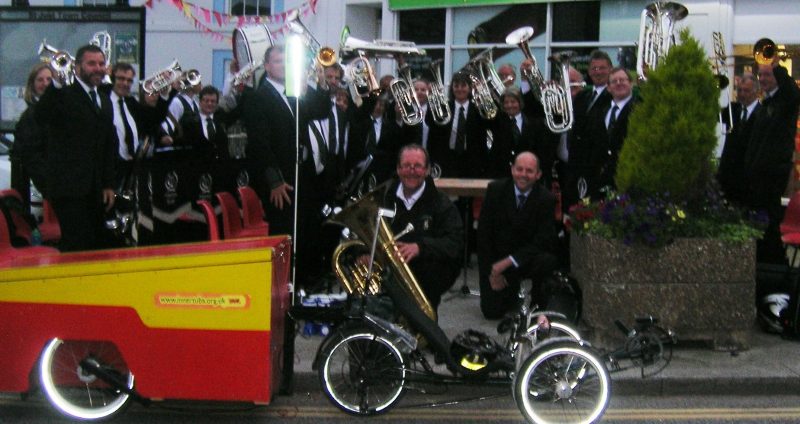 InnerTuba has just pedal pushed the thousand (or so) miles between the two, playing with Brass and Wind bands all along the way.
The lovely, welcoming world of music making is alive and kicking from top to toe of our island – mainland Britain.  It's been a great ride… so far…….