Meet Charlie.  Originally from Newcastle on Tyne, he has chosen to travel with me routinely on InnerTuba Tours since 2006. 
He told me that he is really pleased with the new bespoke aluminium chequer plate mudguards, which I fitted today – here he is sitting on the mudguard stay – his favourite place.
However I had to have tough words with him.  I threatened to leave him in England unless he took some pride in his appearance. He knew I wasn't joking….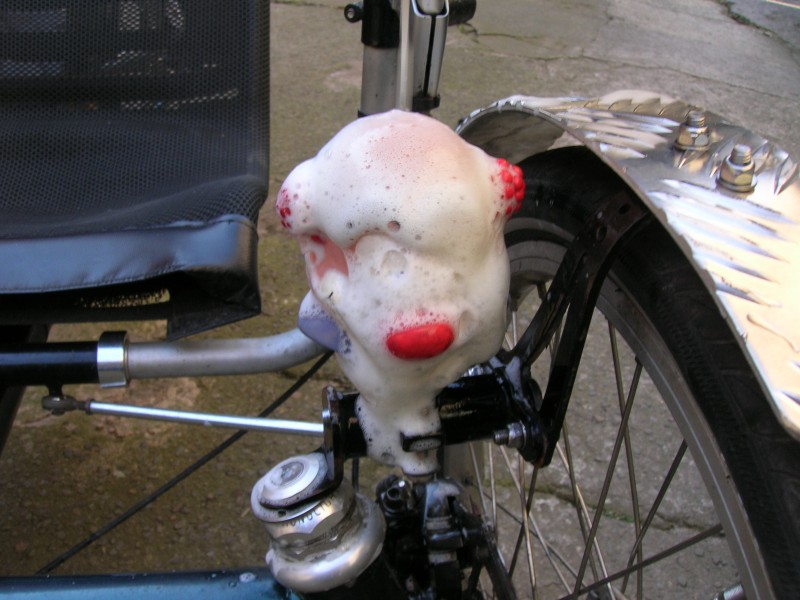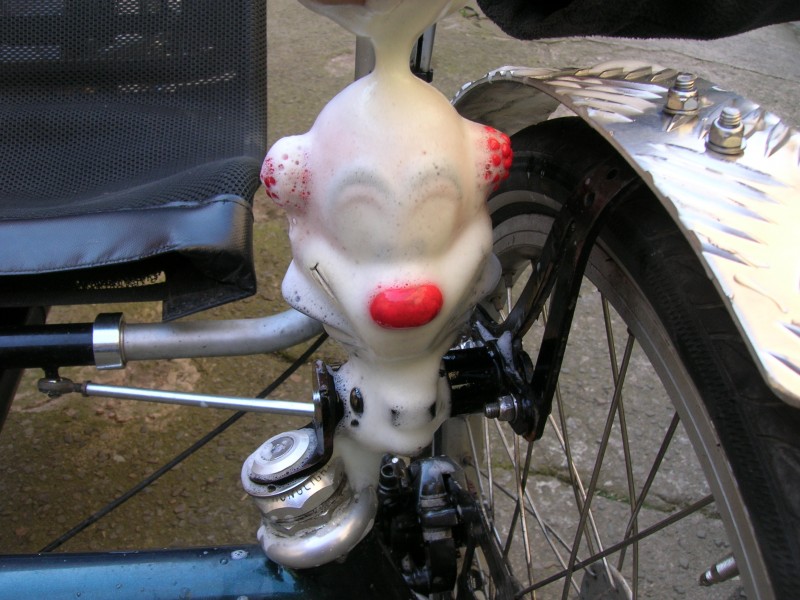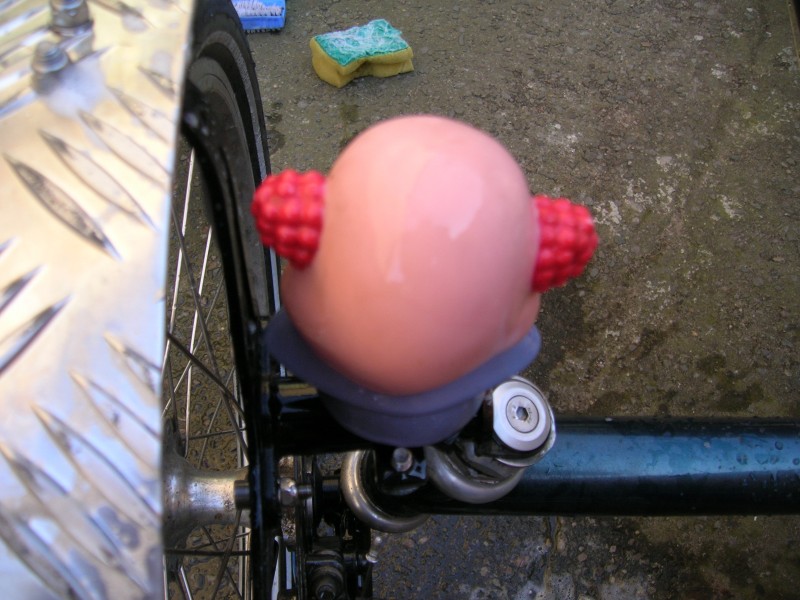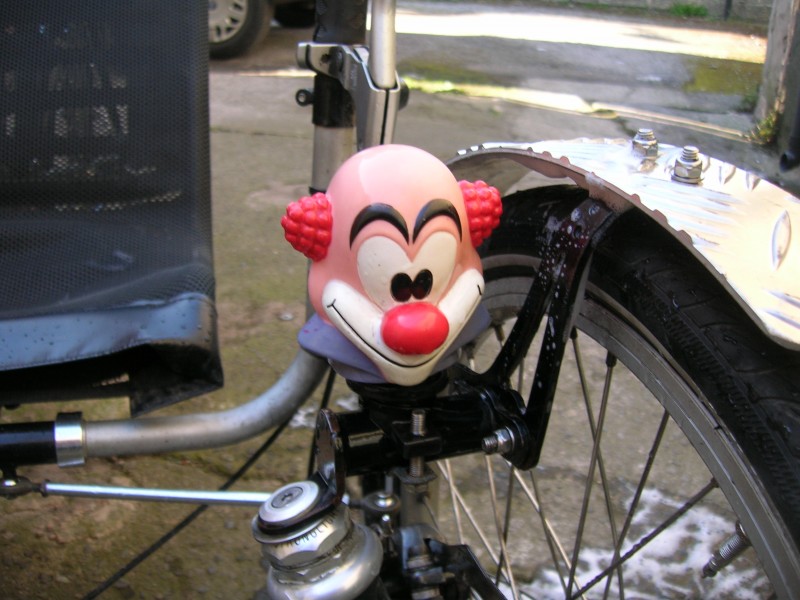 After his wash and brush up Charlie commented,
"Once I realised we were going to Scotland – not just any old country –  I had no hesitation in going through with a spruce up.  I wish I had remembered to close my eyes though".