Bike Revolution managed to persuade the the Sun to come out yesterday for their Celebration of Summer Cycling event here in Lossiemouth, Scotland.

… and as the day's events were winding down I managed to get this snap of Andrew Harrington, who kindly brought his Quest Velomobile along  – it turned more than a few heads.  Andrew was nicknamed the "Banana Bike Man" by the kids. "Why a Velomobile ?" I asked Andrew.  "It's fast" he replied with a smile… "very fast indeed".  It was good to see Andrew again after a break of several years – keep in touch !
Mmm, fast indeed, but absolutely nowhere big enough to stow an E flat tuba.  Seriously folks, its a very nice machine. Perhaps  the ultimate Human Powered Vehicle for cutting through the air….
Earlier in the day children of all ages enjoyed a performance from "The TubaMan"…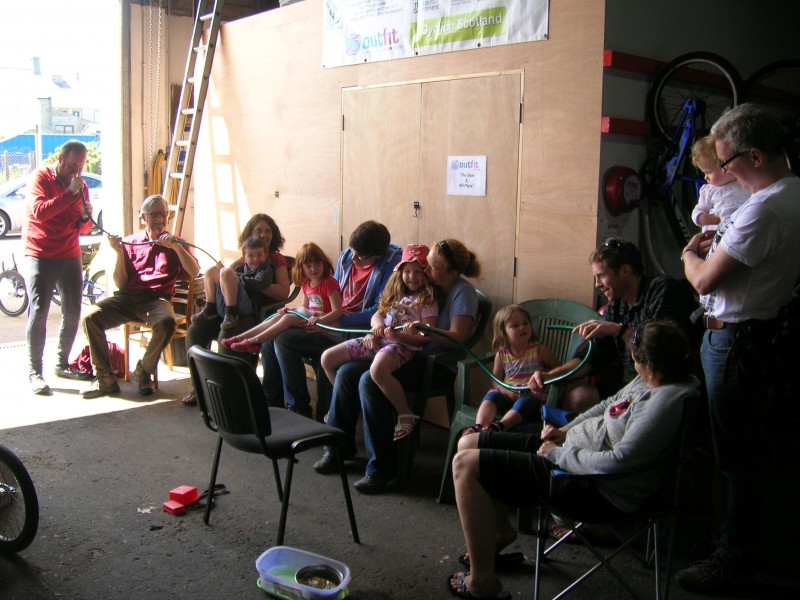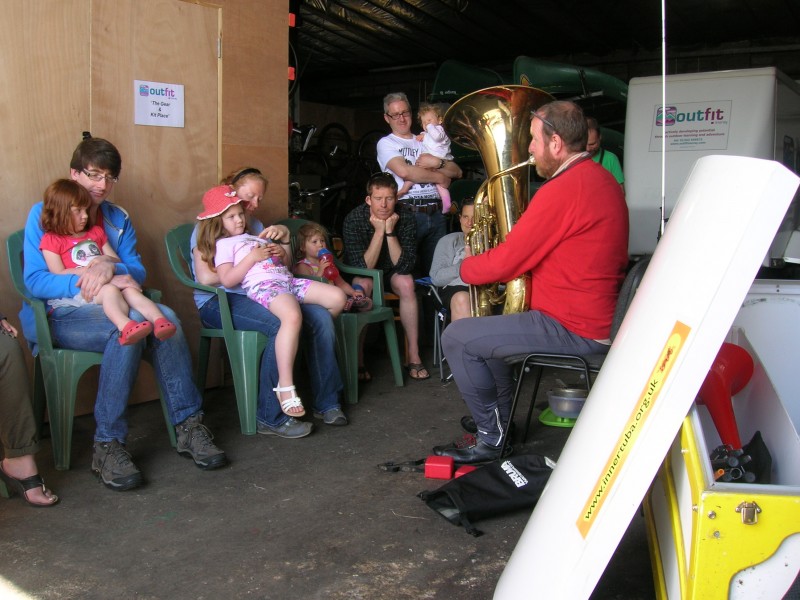 Before tucking into some of Sophie's first rate BBQ Fayre – here pictured with Bicycle mechanics Stewart and Wayne…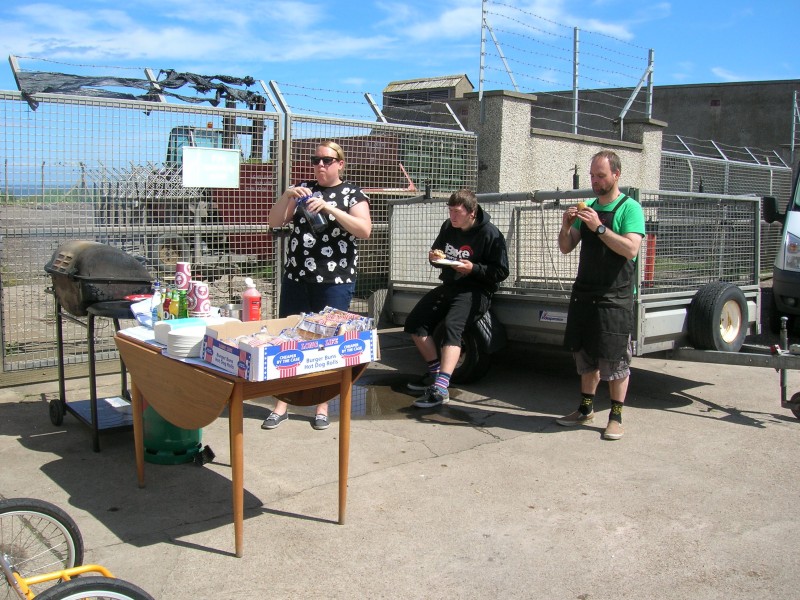 Thank you Bike Revolution for organising such an enjoyable day – when are you doing it again ? 🙂