After a few rear gear mech "mechanicals" which led to extended time in Thurso, I eventually set off on the journey South, arriving in the Highland capital, Inverness, 3 days later, Friday 15th May. Just enjoy these photos of a truly fine area for cycling and solitude….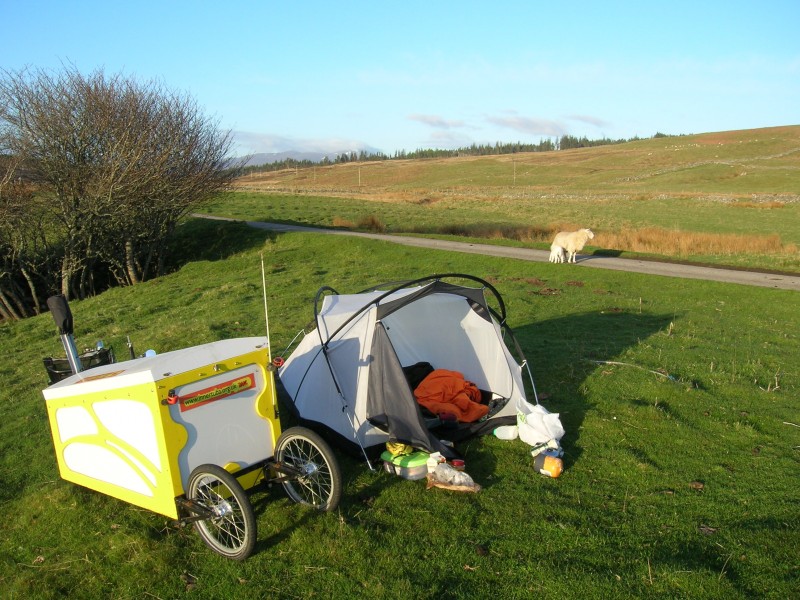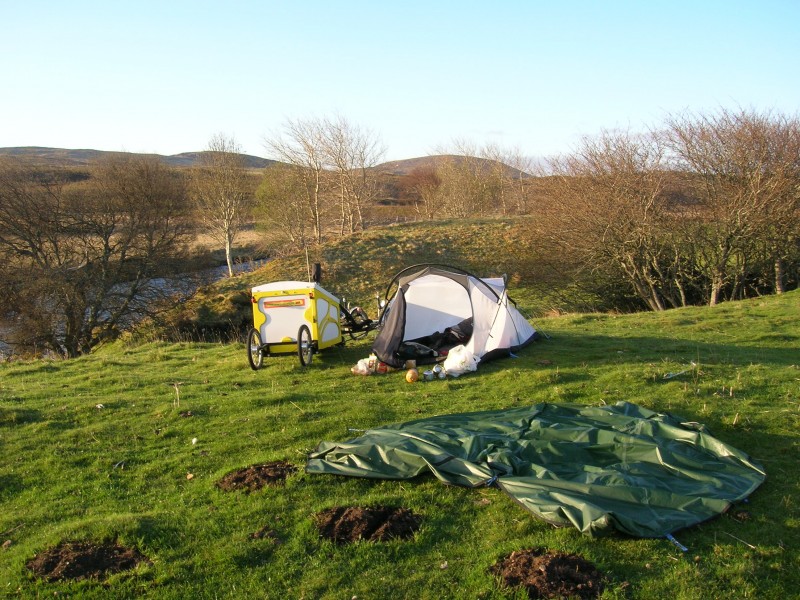 Free camping on common land is fine in Scotland – just leave no trace, apart from some flattened grass where your tent was pitched.  Back on the road by 7am…..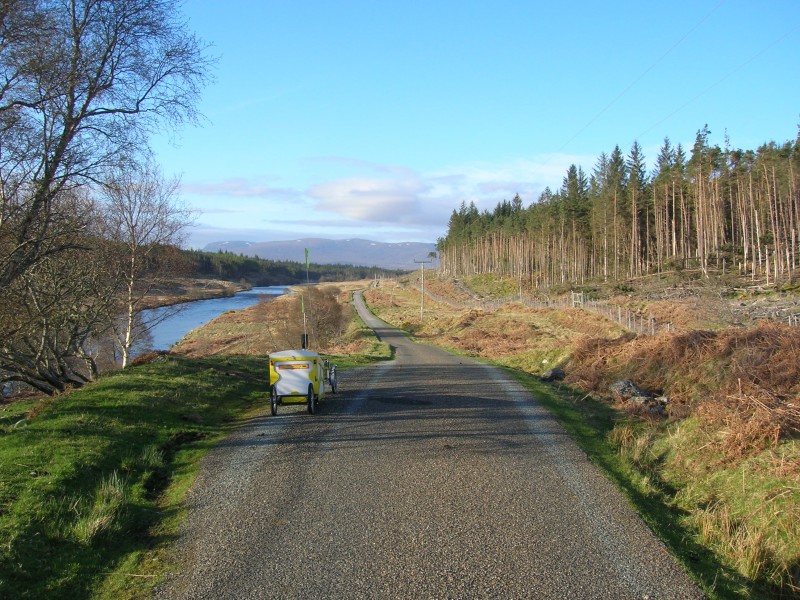 Loch Naver, approaching Altnaharra in the early morning sun…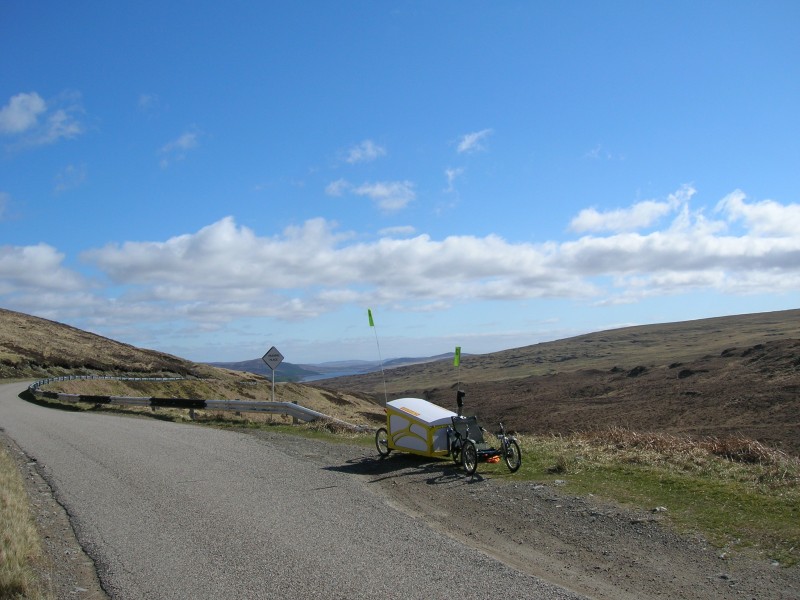 Breakfast break, peanut butter on pitta bread, a banana and strong coffee…. before descending into Lairg….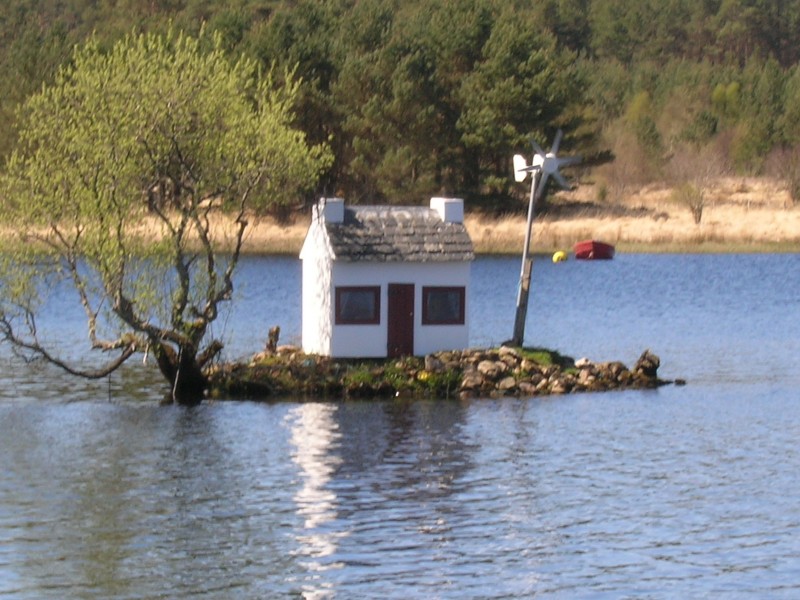 Where I came upon someone's modest island home !…. good fun eh ?
But TubaTriking is all about contrasts – here we are in Inverness, cold rain having lashed down for 2 hours, trying to cross an urban intersection at a busy roundabout…. not recreational…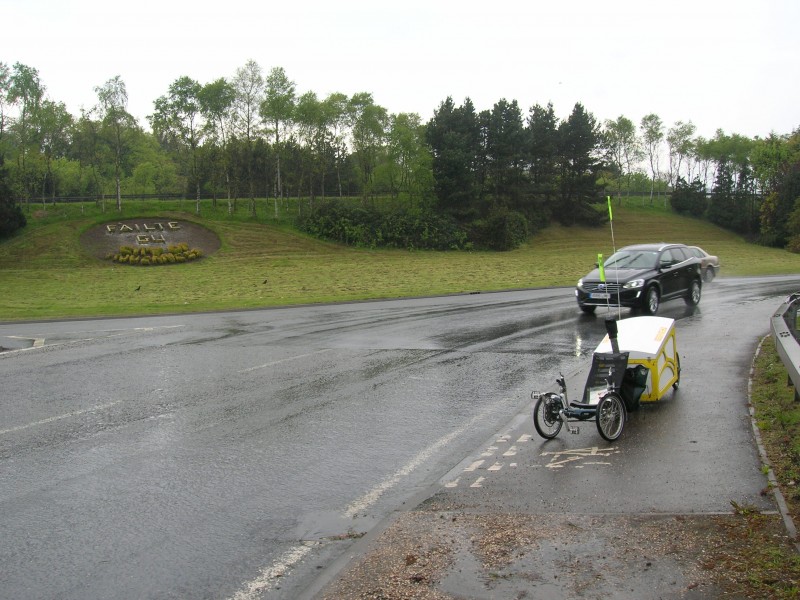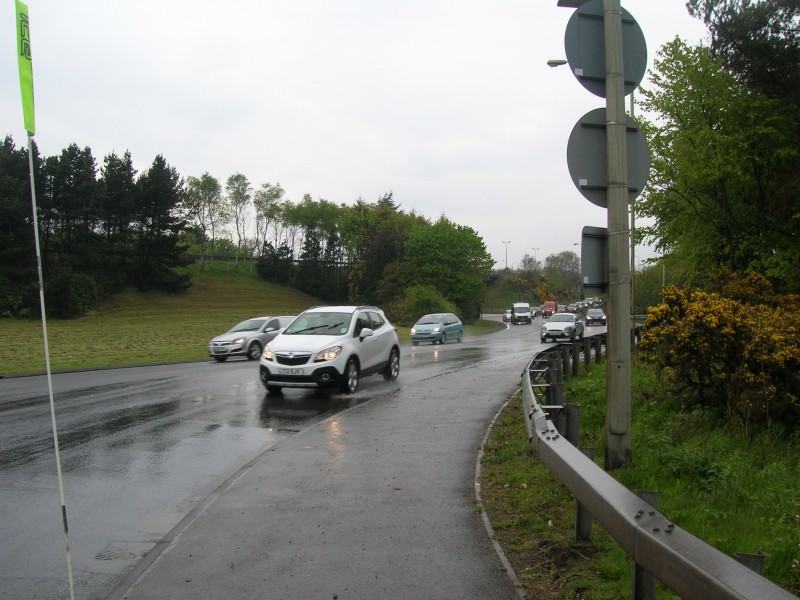 I made it in the end and was soon warming up in a hot bath (Photo on request) at my hosts Brian and Lou, at their Culloden home, about 4 miles east of Inverness… The photo below was taken a couple of days later, before heading off for Elgin…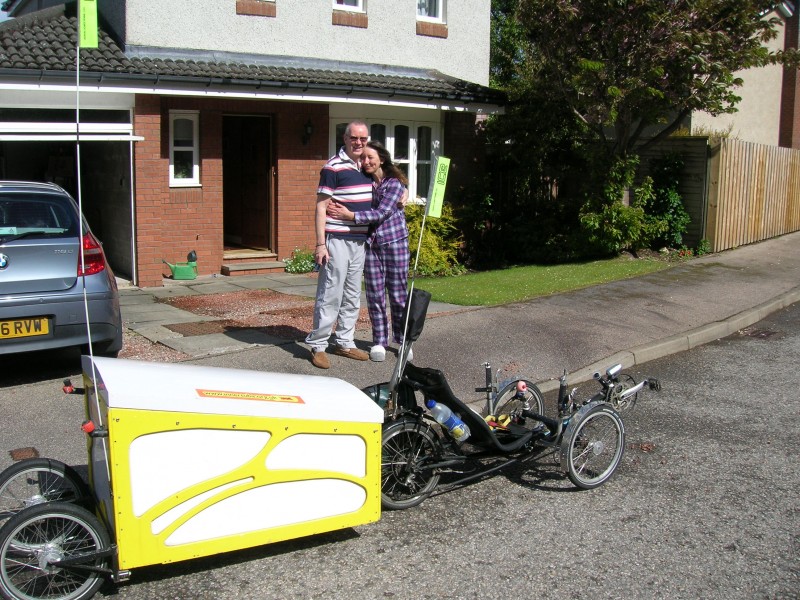 The journey South from Thurso to Inverness – around 120 miles –  was pretty much cycletouring at its best.  I hope this gives you a flavour of the joys of journeying in this way…..