The rain it is raining, the wind it is wind – ing here in Thurso….
So a day indoors is highly welcome.  This morning was tuba practice in advance of forthcoming InnerTuba engagements tomorrow and Friday.  This afternoon I was privileged to be invited along to hear the Reykjavik Wind Quintet perform at Mount Pleasant Primary School, Thurso…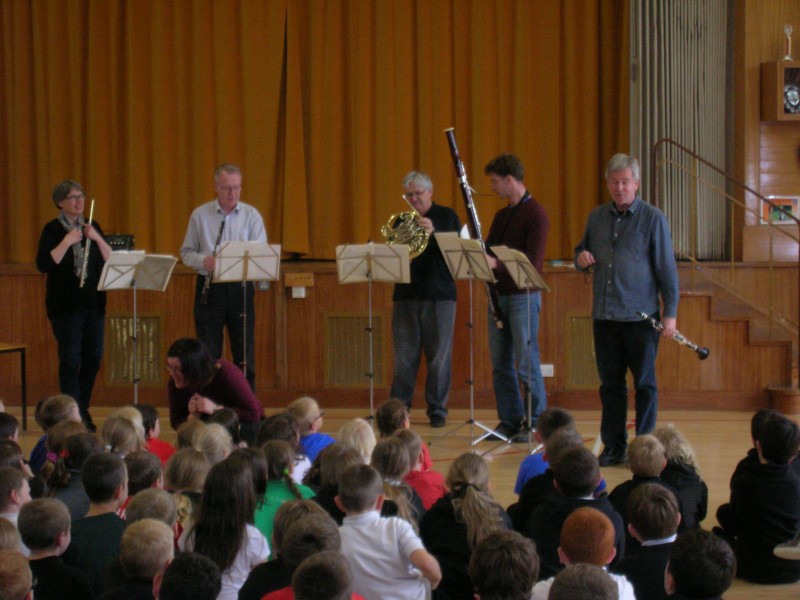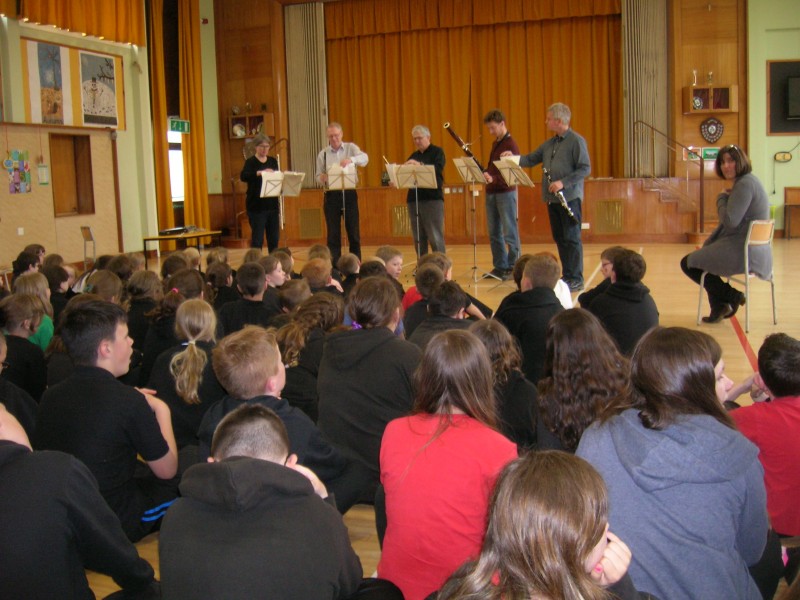 This professional ensemble took time out of a concert tour of Scotland to present their highly accomplished music to these lucky and attentive children.
Darren, their bassoon player is a keen cyclist.  Originally from London, he has pedalled much of Iceland… We will be discussing the prospects for Icelandic TubaTriking later today…. Watch this space !!