The very fine Morecambe Brass Band have chosen to include the 1st Performance of Franner Otter's "A Tuba Odyssey" in tomorrow's Easter Concert, here in NW England…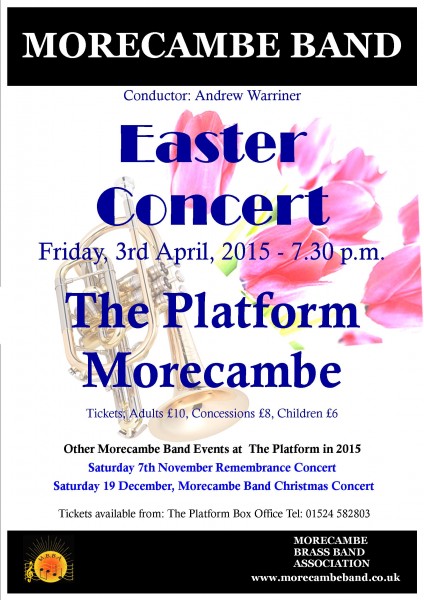 Thank you Morecambe Brass Band !
"TUBA ODYSSEY – The Journey of InnerTuba – Depicting the journey of InnerTuba travelling through and interacting with nature, the landscape and surroundings along the way…"

..So begin Franner Otter's notes accompanying her new work, dedicated to InnerTuba. 
Let the scans speak for themselves – full composer's notes, the title page and a wee bit of the solo part – just to whet your musical appetite.  Don't miss out…
See you Tomorrow Franner and Morecambe Brass Band and a goodly audience!