Warmshowers  – www.warmshowers.org – is a community for touring cyclisits and hosts. InnerTuba is a touring member, and last night was hosted by Alison and Richard in Dumfries and Galloway, SE Scotland. I enjoyed sitting in the garden…..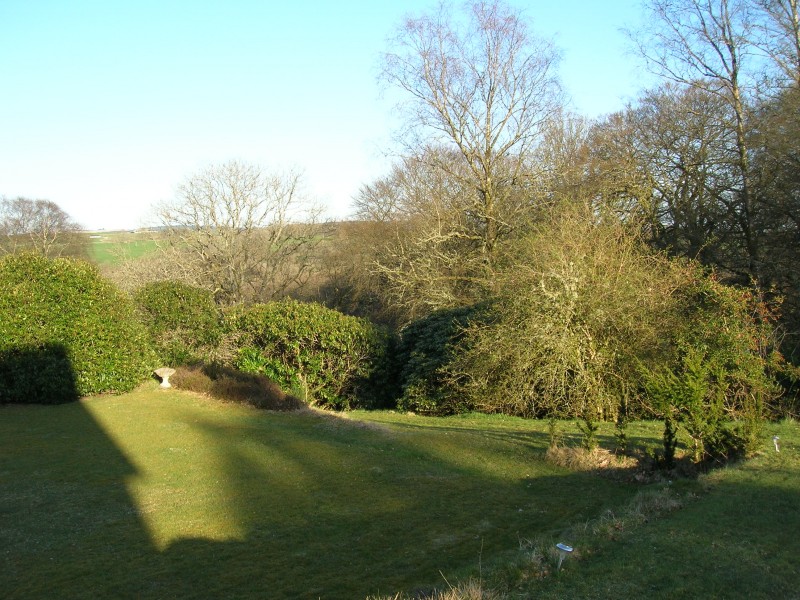 …. and playing my tuba in the kitchen…
But this is the best bit – read the feedback I wrote about my hosts on the Warmshowers website ….
Well what a stunning location, and Richard and Alison – probably the kindest most helpful, trusting folk I've never met ! Yes re read that. I'm leaving this super house set in its own grounds having had the place to myself for the afternoon and night. They just phoned and said, "We are away – help yourself".
In a text, Alison also suggested I should knock on a neighours door.   Jonny is an enthusiastic amateur musician (Cello, double bass, button accordian and more)  and musical arranger.  We had a good chat, before he tackled music making on my plastic trombone…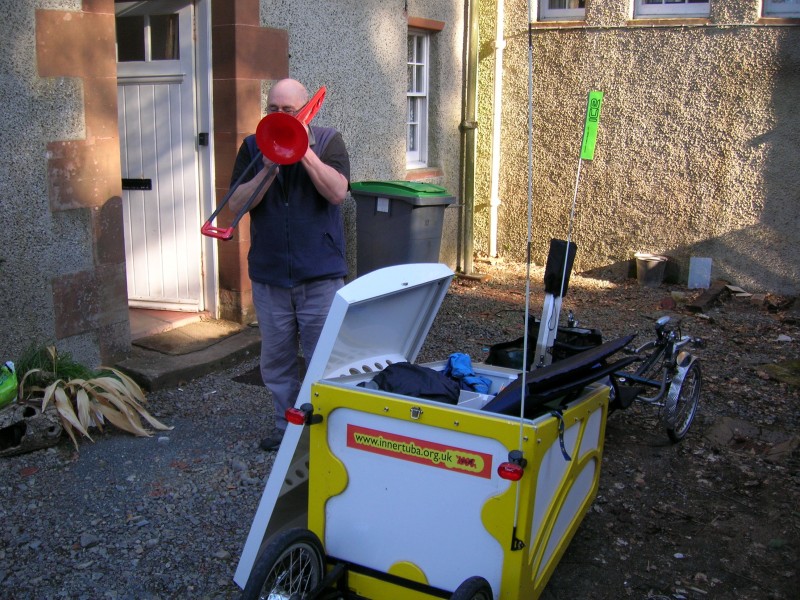 I think Jonny has since reminded himself of the benefits in preserving the peace and tranquility of his village…. See you again Jonny !
Seriously folks.  None of this could have happened without Warmshowers, and above all, the innate kindness of people. #lifeaffirmingstuff :-)….
Onward pushing the miles for a few days without much prospect of computer time. will report back soon….